Skip Global navigation and goto content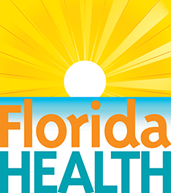 It's a New Day in Public Health.
The Florida Department of Health works to protect, promote & improve the health of all people in Florida through integrated state, county & community efforts.
Skip MegaMenu and goto content
FAQs
Contact Information Full
Customer Contact Center
Office
Mailing Address
 

Department Of Health | EMT - Paramedic Certification

4052 Bald Cypress Way 

Bin C-85 

Tallahassee, FL 32399-6330

Map
For Applications and Fees (Regular Mail)
 

Department of Health

P.O. Box 6330 

Tallahassee, FL 32314-6330



Paramedic State Exam Changes FAQs
1. Where do I take my paramedic Exam?
2. If I am a licensed EMT or paramedic in the State of Florida am I required to have the Emergency Allergy Treatment License in order to administer epinephrine using the auto-injector?
3. How do I become certified in Florida?
4. I'm certified in another state, how do I become certified?
5. I did not pass the exam, how do I reapply?
6. As a physician, dentist or RN, how do I become certified?
7. If I am a Paramedic, do I need to keep my EMT certificate?
8. What are the CPR requirements?
9. Additional documentation requirements for certification?
10. Do I need to submit an NREMT application?
11. What are the acceptable methods of payment?
12. How do I obtain a Duplicate certificate?
13. How do I change my address or name?
14. What about reciprocity with other states?
15. I have a specific question and cannot locate the answer.
16. Where can I take continuing education training?
17. What if I am trained in the military but did not maintain NREMT registration?
Register through the NREMT website at
www.nremt.org
to register, apply and pay for the exam.
No, this is covered by your EMT or paramedic license.
If you graduated from a Florida EMT or paramedic program, you must have completed the required professional education which includes HIV/AIDS training, hold a current CPR, or ACLS certification at the appropriate level for the certification sought, successfully pass a department approved examination, and paid the applicable fees. You must submit documentation with your application verifying how you have met your training requirements. You must pass the Florida required exam within 2 years of course completion to qualify for certification.
An EMT or Paramedic who was out-of-state trained or received their training in the military would need to submit evidence of a current NREMT Certification to be licensed.
You must re-apply to the Department for approval to sit for the examination, then contact the NREMT directly to schedule your examination.
A Florida licensed physician, dentist, or nurse may apply for certification as a paramedic and subsequently challenge the paramedic exam, provided he/she holds a Florida EMT certificate which is current and in good standing. You are required to submit a copy of your current Florida license or registration.
No, if you want to keep your EMT certification, you may. A Florida certified paramedic may use his/her paramedic certificate, provided that it is current and in good standing, to satisfy the professional education requirements for certification as an EMT. You must indicate your current paramedic certificate number for us to verify your certification and standing.
An applicant for EMT certification must hold either an American Red Cross CPR for Professional Rescuer card, an American Heart Association BLS for the Healthcare Provider or a CPR equivalent certification from an organization approved by the department pursuant to Rules
64J-1.008(2)(a) and 64J-1.009(2)(a), F.A.C.
A
signed
copy of both sides of the CPR/professional rescuer card must be submitted with your application. Go to CEBroker's
website
to view a list of approved courses.
Felony Status - If you have been convicted or pled no contest, regardless of adjudication, to a felony charge, you are required to submit documentation of the date, location, facts, disposition of the charge, and, as applicable, documentation of the status of your civil rights after the felony conviction. You must submit a court certified document of the judgment of each felony, all probation documents, any documents that are relevant to the felony, and your explanation of the offense(s) and any other arrests. Documentation, with the exception of your explanation, must be certified by a court of competent jurisdiction. You may also submit any current letters of recommendation from your employer, probation officer, or other community leaders that you would like to have considered in this review.
No.Contact NREMT for application.
Payment may be made by money order or cashiers check made payable to:
Florida Department of Health
Division of Medical Quality Assurance
PO Box 6330
Tallahassee, FL 32399-6330
A duplicate may be acquired by logging into
online services
with your user id and password. Select Duplicate License from the navigation bar located on the left. There is a $10.00 fee associated with this request.
You may
change your address
by logging into
online services
with your user id and password. Select Change Address from the navigation bar located on the left.
There is no state to state reciprocity.
You must have a current NREMT registration to qualify for "military trained" on the application. If you have not maintained this registration while in the military, you may still qualify for the VALOR expedited licensure process. Please review the VALOR requirements at the following link for more information.
https://flhealthsource.gov/valor