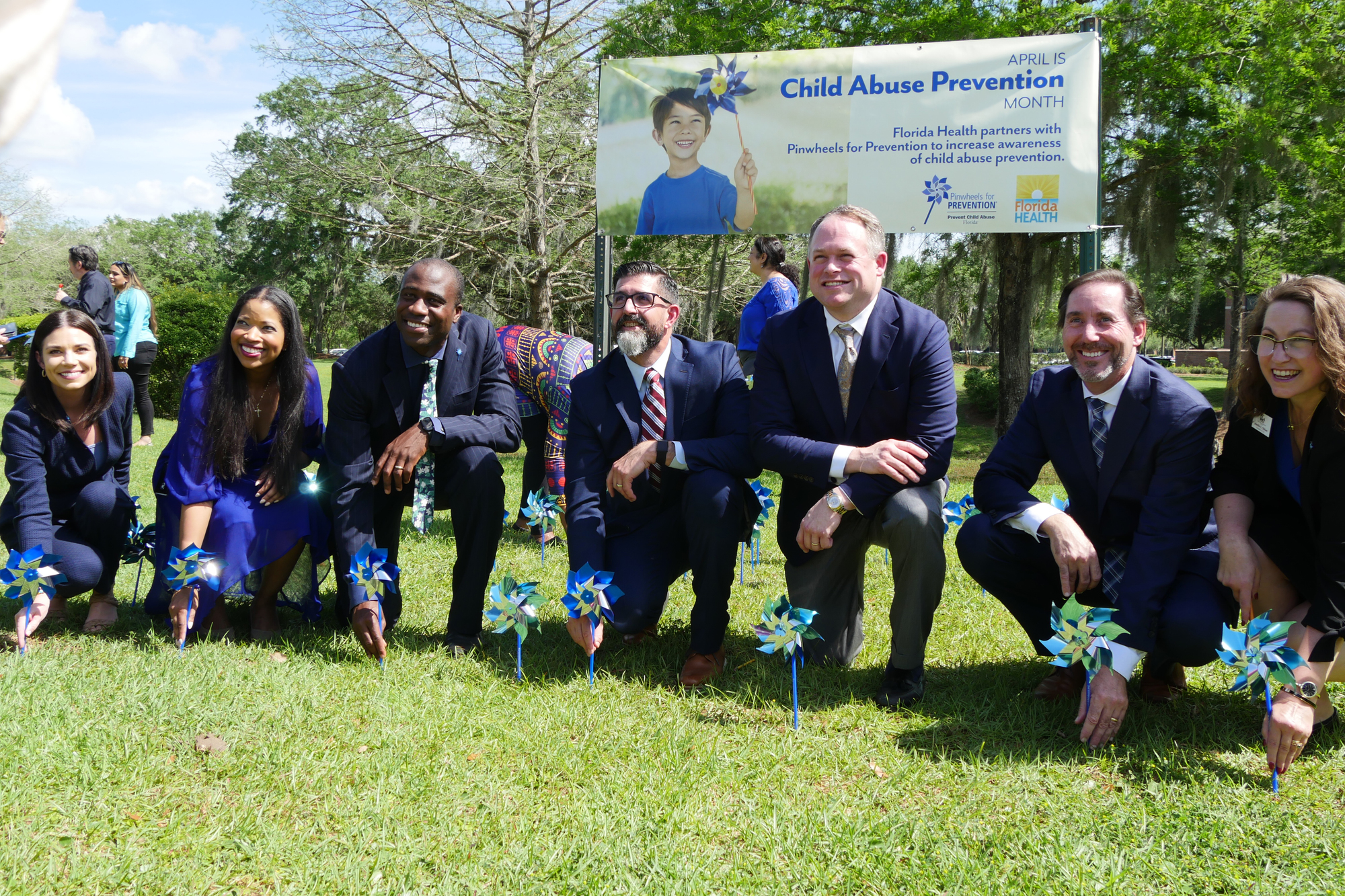 Tallahassee, Fla.— Yesterday, the Florida Department of Health (Department) was proud to join the state in recognizing April as National Child Abuse Prevention Month. Pinwheels are the national symbol for child abuse prevention and serve as a reminder of the safe and nurturing environment desired for every child. Pinwheels for Prevention, coordinated by Prevent Child Abuse (PCA) Florida, Ounce of Prevention Fund of Florida and the Florida Department of Children and Families (DCF), is Florida's statewide campaign that raises awareness of child abuse prevention.
"Protecting the health of Florida's children is a priority for the Department, and we aspire to do all we can to ensure the well-being of every child,"
said State Surgeon General Dr. Joseph Ladapo.
"As both a dad and a physician, I take this role seriously and am proud to consider it one of my primary goals. I encourage everyone to get engaged and find ways to support children and parents of young children in your community."
Announcing the Prescription Drug Donation Repository Program:
Rx Connects
The 2020 Florida Legislature passed the Prescription Drug Donation Repository Program Act. As stated in section
465.1902
, Florida Statutes, the purpose of this program is to facilitate the donation of unused and unopened prescription drugs and supplies to eligible patients.
On November 18, 2021, Governor DeSantis signed legislation that outlines exemption requirements for COVID-19 vaccination mandates.
The Florida Department of Health is working alongside the Office of the Attorney General to oversee compliance with these laws.
Public employers, including educational or governmental institutions, are prohibited from imposing COVID-19 vaccination mandates. Violations for public employers can be reported to the Florida Department of Health through VaxPassFreeFL@FLHealth.gov.
Private employers are prohibited from mandating COVID-19 vaccines for employees without opportunity for the employees to obtain an exemption. Florida employees can choose to be exempt from private employer vaccine mandates. Those forms can be found below:
Consumer
Health Professionals