Skip Global navigation and goto content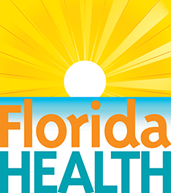 It's a New Day in Public Health.
The Florida Department of Health works to protect, promote, and improve the health of all people in Florida through integrated state, county, and community efforts.
Skip MegaMenu and goto content
Left navigation requires javascript to be enabled in your browser.
Campylobacteriosis
Florida Health
Disease Control
 

Florida Health

4052 Bald Cypress Way 

Tallahassee, FL 32399



What is campylobacteriosis?

Campylobacteriosis is an infectious disease caused by bacteria of the genus Campylobacter. Most people who become ill with campylobacteriosis get diarrhea, cramping, abdominal pain, and fever within two to five days after exposure to the organism. The diarrhea may be bloody and can be accompanied by nausea and vomiting. The illness typically lasts about one week. Some infected persons do not have any symptoms. In persons with compromised immune systems, Campylobacter occasionally spreads to the bloodstream and causes a serious life-threatening infection.  Campylobacteriosis is a reportable disease in the state of Florida.
How common is Campylobacter?

Campylobacter is one of the most common causes of diarrheal illness in the United States. Most cases occur as isolated, sporadic events, not as part of recognized outbreaks. Active surveillance through the Foodborne Diseases Active Surveillance Network (FoodNet) indicates that about 20 cases are diagnosed each year for each 100,000 persons in the population. Many more cases go undiagnosed or unreported, and campylobacteriosis is estimated to affect over 1.5 million persons every year. Campylobacteriosis occurs much more frequently in the summer months than in the winter. The organism is isolated from infants and young adults more frequently than from persons in other age groups and from males more frequently than females. Although Campylobacterinfection does not commonly cause death, it has been estimated that approximately 200 persons with Campylobacter infections in the U.S.A. die each year.
What sort of germ is Campylobacter?
Campylobacter organisms are spiral-shaped bacteria that can cause disease in humans and animals. Most human illness is caused by one species, called Campylobacter jejuni, but human illness can also be caused by other species. Campylobacter jejuni grows best at 37°C to 42°C, the approximate body temperature of a bird (41°C to 42°C), and seems to be well adapted to birds, who carry it without becoming ill. These bacteria are fragile. They cannot tolerate drying and can be killed by oxygen. They grow only in places with less oxygen than the amount in the atmosphere. Freezing reduces the number of Campylobacter bacteria on raw meat.


How do people get infected with Campylobacter?
It takes very low numbers of Campylobacter bacteria to make someone sick. As little as one drop of juice from raw chicken can infect someone. Most infections are probably acquired from eating raw or under cooked chicken or from eating food contaminated with raw chicken juices. It can also be transmitted through other foods including seafood, meat, produce, unpasteurized milk and contaminated water. Cases have been attributed to animal contact, specifically puppies, kittens, cattle, and chickens.

How is campylobacteriosis diagnosed and treated?
Campylobacter infections are diagnosed when a laboratory test detects Campylobacter bacteria in stool, body tissue, or fluids. The test could be a culture that isolates the bacteria or a rapid diagnostic test that detects genetic material of the bacteria. Most people recover from infection without antibiotic treatment. Infected persons should drink plenty of extra fluids to prevent dehydration as long as diarrhea lasts. Some people with weakened immune systems or those with severe disease may need treatment with antibiotics.
*Note: This page contains materials in the Portable Document Format (PDF). The free Acrobat Reader may be required to view these files.