Skip Global navigation and goto content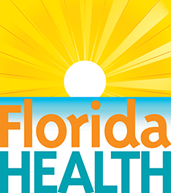 It's a New Day in Public Health.
The Florida Department of Health works to protect, promote, and improve the health of all people in Florida through integrated state, county, and community efforts.
Skip MegaMenu and goto content
Left navigation requires javascript to be enabled in your browser.
Carbapenem-Resistant Enterobacteriaceae
Florida Health
Disease Control
 

Florida Health

4052 Bald Cypress Way 

Tallahassee, FL 32399



Carbapenem- resistant Enterobacteriaceae, commonly called CRE, are gram-negative rod-shaped bacilli that display high resistance to antibiotics. This characteristic is the primary reason human infections with them are difficult to treat. CRE often carry genes that confer high levels of resistance to other antimicrobials, which limit therapeutic options and may result in "pan-resistant" organisms. These organisms have been associated with high mortality rates and have the potential to spread even more widely throughout the United States. 
The bacterial family Enterobacteriaceae include Escherichia coli and Klebsiella species, just to name a few, which are typically found in the human intestines in healthy people. When these bacteria spread outside of their normal area of colonization they can become problematic and cause infections. Klebsiella pneumoniae and other gram-negative bacilli have been increasing in clinical importance since they have begun to demonstrate carbapenem resistance since the early 2000s. The carbapenem group of antibiotics are considered drugs of last resort and are reserved to treat serious infections. 
CRE organisms employ mechanisms that result in the production of carbapenemases.  A carbapenemase is a beta-lactamase enzyme that confers resistance to carbapenem antibiotics and extended-spectrum cephalosporins. In the U.S., CRE isolates most commonly produce Klebsiella pneumoniae carbapenemase (KPC). Although the name suggests this mechanism is only associated with Klebsiella pneumoniae, it has also been demonstrated in several other pathogens such as Klebsiella oxytoca, Citrobacter freundii, Enterobacter spp., Escherichia coli, Salmonella spp., Serratia spp., and Pseudomonas aeruginosa. The Centers for Disease Control and Prevention (CDC) defines CRE as Enterobacteriaceae that are resistant to imipenem, meropenem, doripenem, or ertapenem OR produce a carbapenemase.
Transmission
Strategies for preventing transmission of CRE/CRAB
Resources
The transmission of CRE in health care facilities can be a great challenge to infection control programs. However, it is important to point out that CRE usually does not infect seemingly healthy individuals. CRE is commonly found in patients who are being treated for another condition in acute- or long-term health care facilities. The risk of CRE can increase through the use of invasive and indwelling devices and for patients with who are immunocompromised.
In addition to CRE, carbapenem-resistant Acinetobacter baumannii (CRAB) is also of concern and poses a similar challenge from an infection control standpoint. Acinetobacter are a group of bacteria usually found in soil and water. The bacteria can live on the surface of the skin and in the environment for an extended period of time. Infections of Acinetobacter usually occur in intensive care units (ICU) and health care facilities. Like CRE, healthy individuals have a low risk of being susceptible to Acinetobacter, however patients with weakened immune systems, chronic diseases, or invasive devices are at greatest risk of transmission.
While the prevalence of CRE and CRAB is unknown in Florida, Florida Health has been contacted to assist several facilities throughout the state with outbreaks.
Hand Hygiene
Promote hand hygiene.
Monitor hand hygiene adherence and provide feedback.
Ensure access to hand hygiene stations.
Education
Educate health care personnel about CRE, transmission, and prevention strategies.
Educate patients, families, and visitors on the importance of hand hygiene and precautions to be taken.
Contact Precautions
Place CRE/CRAB colonized or infected patients on contact precautions (CP).
Preemptive CP might be used for patients transferred from high-risk settings.
Educate health care personnel about CP.

Perform hand hygiene before donning gloves and gowns.
Don gloves and gowns before entering the patient's room.
Before exiting the patient's room, remove gowns and gloves and perform hand hygiene.

Monitor CP adherence and provide feedback.
No recommendation can be made for discontinuation of CP.
Contact Precautions for Long-Term Care 
Place CRE/CRAB colonized or infected patients who are high risk for transmission on CP; for patients at lower risk for transmission use standard precautions for most situations.
Enhanced Barrier Precautions for Nursing Homes
Expand the use of PPE beyond situations in which exposure to blood and body fluids is anticipated and refer to the use of gown and gloves during high-contact resident care activities that provide opportunities for transfer of MDROs to staff hands and clothing.
May be used for all residents with any of the following:
Infection or colonization with a novel or targeted MDRO when contact precautions do not apply (e.g. presence of acute diarrhea, draining wounds, or ongoing risk of transmission).
Wounds and/or indwelling medical devices (e.g., central line, urinary catheter, feeding tube, tracheostomy/ventilator) regardless of MDRO colonization status who reside on a unit or wing where a resident known to be infected or colonized with a novel or targeted MDRO resides.
Timely Notification From Laboratory
Develop lab protocols for notifying clinicians and infection control staff of positive lab results for CRE/CRAB.
Patient and Staff Cohorting
 Place CRE patients in single-patient rooms.

If not available, cohort patients together in the same room.
Prioritize single patient rooms for patients with highest risk for transmission or those with devices, incontinence, and uncontained body fluids.
Cohort CRE patients to specific areas (e.g., units or wards) with dedicated staff.
Cohort or dedicate staff to only care for those patients colonized or infected with CRE/CRAB.
Minimize Use of Invasive Devices
Promote Antimicrobial Stewardship
Environmental Cleaning
Screening
Screen patients with epidemiologic links to unrecognized CRE/CRAB colonized or infected patients and/or conduct point-prevalence surveys of units containing unrecognized CRE/CRAB patients. Consider screening patients transferred from facilities known to have CRE/ CRAB at admission.
Conduct Active Surveillance Testing
Screen high-risk patients for CRE/CRAB at admission and periodically during their facility stay. Preemptive CP can be used while results of admission surveillance testing are pending.   
Chlorhexidine Bathing
Bathe patients with 2% chlorhexidine.
Nursing homes should consider providing chlorhexidine baths to residents with active infections to help prevent the spread of CRE in the long-term care setting.
Source: CDC - Guidance for Control of Carbapenem-Resistent Enterobacteriaceae, 2012 CRE Tooklit
*Note: This page contains materials in the Portable Document Format (PDF). The free Acrobat Reader may be required to view these files.