Skip Global navigation and goto content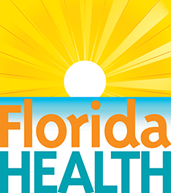 It's a New Day in Public Health.
The Florida Department of Health works to protect, promote, and improve the health of all people in Florida through integrated state, county, and community efforts.
Skip MegaMenu and goto content
Left navigation requires javascript to be enabled in your browser.
Catheter-Associated Urinary Tract Infection (CAUTI)
Florida Health
Disease Control
 

Florida Health

4052 Bald Cypress Way 

Tallahassee, FL 32399



Catheter-associated urinary tract infections (CAUTI) are one of the most common health care-associated infections. A catheter is a tube inserted into the bladder to drain urine. Catheters are sometimes used after surgery or if you cannot control your bladder function. A urinary tract infection is an infection in any part of the urinary system, such as the urethra, bladder, ureters, and kidneys (please visit the UTI page for more information). CAUTIs have been associated with increased morbidity, mortality, health care costs, and length of stay in a health care facility.
When should an indwelling catheter be used?
Appropriate uses for an indwelling urinary catheter:
Patient has acute anatomic or functional urinary retention or bladder outlet obstruction
Need for accurate measurements of urinary output in critically ill patients
Perioperative use for selected surgical procedures
To assist in healing open sacral or perineal wounds in incontinent patients
To improve comfort for end-of-life care if needed or patient preference
Inappropriate uses for an indwelling urinary catheter:
For convenience of nursing care
To obtain urine for culture or other diagnostic tests when the patient can voluntarily void
For prolonged postoperative duration without appropriate indications
Causes and Risk Factors
Symptoms and Treatment
Prevention
Resources
CAUTIs occur when germs enter and infect the urinary tract through the urinary catheter. This could happen upon insertion, if the drainage bag is not emptied enough, contamination of bacteria from a bowel movement, irregular cleaning, and if urine from the catheter bag flows backward into the bladder. Prolonged catheter use is the number one risk factor for developing CAUTI.
Symptoms
CAUTIs have similar symptoms to a typical UTI, including:
Pain in the lower abdomen or back
Urine leakage around catheter
Blood in the urine
Fever
Treatment
Most CAUTIs can be treated with antibiotics or removal or change of the catheter. A health care provider will be able to diagnose and properly treat the infection.
Pyuria (i.e. white blood cells or pus in the urine) in short-term catheterized patients is not evidence of infection and should not be treated with antibiotics. Most patients with bacteriuria do not have any signs or symptoms of UTI and should not be treated with antibiotics. Please visit of the Asymptomatic Bacteriuria page for more information.
Prevention strategies for CAUTI in patients with a urinary catheter include:
Frequently ask your health care provider if the catheter is still needed
Clean hands before touching the catheter
Check the position of the urine bag, and make sure it is always below the level of the bladder
Do not tug or pull on the tubing
Do not twist or kink the catheter tubing
Prevention strategies for health care personnel include:
Insert catheters only for appropriate indications
Remove unnecessary catheters
Perform hand hygiene in compliance with CDC or WHO
Provide education on proper insertion and maintenance
Limit insertion of catheters to trained personnel
Insert catheters using aseptic technique and sterile equipment
Properly secure indwelling catheters after insertion to prevent movement and urethral traction
Maintain a closed drainage system
Remove catheter within 48 hours following surgical procedures or document reason for extended use
Implement and promote alternatives to indwelling urinary catheterization
*Note: This page contains materials in the Portable Document Format (PDF). The free Acrobat Reader may be required to view these files.