Skip Global navigation and goto content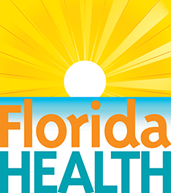 It's a New Day in Public Health.
The Florida Department of Health works to protect, promote & improve the health of all people in Florida through integrated state, county & community efforts.
Skip MegaMenu and goto content
Novel Influenza Viruses
Florida Health
Disease Control
 

Florida Health

4052 Bald Cypress Way 

Tallahassee, FL 32399



North American Avian Influenza
USDA APHIS avian influenza information
CDC H5 avian influenza viruses
Novel Influenza A H7N9
On April 1, 2013, the World Health Organization (WHO) the first confirmed human infections with a new influenza A (H7N9) virus in China. The first onset of illness was on February 19, 2013. Up-to-date case counts and resources can be found at the WHO and Centers for Disease Control and Prevention (CDC) links below. All cases to date have been located in China.
The Florida Department of Health (DOH) continues to closely monitor the avian influenza A H7N9 outbreak in China, as well as the ongoing avian influenza H5N1 outbreak in Asia, Africa and Oceania, and any other emerging zoonotic influenza viruses in coordination with the CDC and other partners. More information will be posted as it becomes available.
The H7N9 virus is a kind of influenza found in birds, also known as an avian influenza virus. Avian influenza viruses go through genetic changes over time, and sometimes these genetic changes result in a new (novel) strain that can infect humans, swine and other animals. Human infections with other strains of avian influenza (AI, or "bird flu") are rare but have occurred in the past, and include the avian influenza H5N1 that has been circulating in various parts of the world since 1996 but which also has not been found in the US.
While novel influenza A H7N9 has been associated with severe respiratory illness and death, it is important to note that
There is no evidence that novel influenza A H7N9 is capable of sustained person-to-person transmission.
-

 

In its current form, novel influenza A H7N9 does not spread widely among people.
There is no evidence of novel influenza A H7N9 infection in the United States or any countries other than China.
-

 

There are no current advisories for travelers going to China, but travelers are advised to stay away from live animal markets and avoid close contact with birds and swine. The same advice holds true when traveling to countries where H5N1 is present.
For more information, please see the following links:

WHO H7N9 frequently asked questions: Frequently Asked Questions on human infection caused by the avian influenza A(H7N9) virus

CDC H7N9 information page: CDC - Avian Influenza A (H7N9) Virus

CDC General avian influenza page: CDC -Information on Avian Influenza
Swine Influenza, Pigs, and People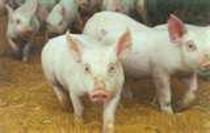 Pigs, like people, can be infected by influenza viruses. These are called swine influenza viruses while influenza viruses found regularly in people are referred to as seasonal influenza or flu viruses. There are multiple strains of swine influenza viruses present in the U.S. in both domestic and wild pigs, just as there are multiple strains of seasonal flu viruses in people. Generally the influenza viruses found in pigs are passed between pigs, and those in people are spread to other people. However, these slightly different types of viruses can occasionally spread from pigs to people, or from people to pigs. When this happens there is a rare chance that a new, sometimes more dangerous virus for people or pigs might develop. Both swine and human influenza viruses are most common in winter and cause similar symptoms of fever, sore throat, coughing, nasal discharge, sneezing and difficulty breathing. Both people and pigs can spread influenza viruses by coughing and sneezing. Infected pigs and people are both most contagious to others when they are most ill; therefore it is important to avoid close contact (being within 6 ft) of ill pigs and ill people.  To prevent infection with either human or swine influenza viruses:
People who are ill should avoid close contact with swine and people.

Avoid close contact with people or swine with signs of respiratory disease (fever, coughing, nasal discharge, sneezing, difficulty breathing).

Practice good respiratory etiquette by covering your cough (and sneeze).

Wash hands frequently with soap and water, especially before touching eyes, nose, or mouth.

Stay up to date with seasonal influenza vaccinations.

Contact your physician if you develop symptoms of influenza.

*Note: Under Florida law, e-mail addresses are public records. If you do not want your e-mail address released in response to a public records request, do not send electronic mail to this entity. Instead, contact this office by phone or in writing.

Report swine with signs of respiratory disease to state and federal animal health officials: Florida Department of Agriculture and Consumer Services (FDACS) State Veterinarian's office: 850-410-0900; USDA office 352-313-3060; 24 hour toll-free number 877-815-0034 or via e-mail rad@doacs.state.fl.us.
Feral or Free-Ranging Swine and Hunters
Practice good sanitation when handling feral swine or raw feral swine meat, they can carry a number of infectious organisms including bacteria and parasites such as Brucella and Trichinella. To protect against these and other agents (including viruses):
Avoid eating, drinking or using tobacco when field-dressing or handling carcasses.

Use latex or rubber gloves when handling the carcass or raw meat.

Avoid direct contact with blood, reproductive organs and fecal matter. Wearing long sleeves, eye protection and covering any scratches, open wounds or lesions will help provide protection.

Clean and disinfect knives, cleaning area, clothing and any other exposed surfaces when finished.

Wash hands frequently with soap and water.

Cook meat from these animals to 160º F or until juices run clear.
Avian Influenza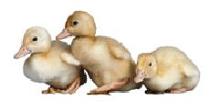 Avia Influenza FAQs (PDF)
Avian Influenza Points (PDF)
Cats and Avian Influenza (PDF)
Other Links