Skip Global navigation and goto content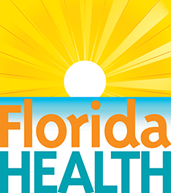 It's a New Day in Public Health.
The Florida Department of Health works to protect, promote & improve the health of all people in Florida through integrated state, county & community efforts.
Skip MegaMenu and goto content
Left navigation requires javascript to be enabled in your browser.
E. coli O157:H7
Florida Health
Disease Control
 

Florida Health

4052 Bald Cypress Way 

Tallahassee, FL 32399



E. coli O157:H7 was first recognized as a human pathogen in 1982 when it was found responsible for an outbreak of hemorrhagic colitis in the United States. Outbreaks of illness due to this agent have been linked to consumption of undercooked beef, apple cider, orange juice, milk, alfalfa sprouts, etc. and municipal water and swimming pool water. Person to person spread is also common, especially in day care centers.
SYMPTOMS
E. COLI OCCURRENCE IN FLORIDA
INFORMATION FOR HEALTH CARE PROVIDERS
RESOURCES AND REFERENCES
Signs and symptoms of infection, after an average incubation of 3 to 4 days, include diarrhea and abdominal cramps. The diarrhea can range from non-bloody to nearly entirely blood. Fever is usually low-grade or absent, unlike most bacterial diarrheal illnesses, sometimes leading clinicians to suspect noninfectious etiologies. Strains of E. coli O157:H7 can produce two types of Shiga toxin or verocytotoxin. These toxins can cause hemolytic uremic syndrome (HUS) in about 6% of patients. Currently, this is the major cause of HUS among children in the United States and Canada.
In August 1994, small cluster of cases of E. coli 0157:H7 was identified by the Department of Health (DOH) Leon County Health Department. Further investigation ultimately found eight confirmed cases from a common source, although none was ever found. Infections with pathogenic serotypes of E. coli have been reportable in Florida since November 1994. In 1995, 44 cases of E. coli O157:H7 infection were reported to DOH County Health Departments. The highest incidence of infection that year was in children 1 to 4 years old (1.38 cases per 100,000) and children 5 to 9 (0.86 cases per 100,000). In all, a total of 585 cases have been reported within the state of Florida, for an average of 59 cases per year.
In 2005, Florida experienced its most recent outbreak of E. coli O157:H7, this time linked to petting zoos in the central Florida area. A total of 29 confirmed cases were linked to this outbreak. Seventeen of these confirmed cases (60%) occurred in children less than 5 years old.
The DOH Central Laboratory provides sub typing support for epidemiologic investigations of outbreaks caused by E. coli O157:H7 and can perform pulsed-field gel electrophoresis (PFGE) of isolates. Providers should also be encouraged to send all isolates of E. coli O157:H7 to the state laboratory in Jacksonville for DNA fingerprinting. Laboratory information is being used to identify Florida-specific patterns and to link with PULSENET, a CDC data system that tracks multi-state outbreaks.
Resources
Compendium of Measures To Prevent Disease Associated with Animals in Public Settings (2005)
Brief Summary of E. coli (2005)
E. coli: Serotypes other than O157:H7
Interim Guidance for Non-Culture Results for Select Enteric Diseases (2011)
Healthy Pets, Healthy People (CDC)
Additional E. coli Information (CDC)
Frequently Asked Questions - Spanish - Creole
References
1. Benenson AS (ed.). Control of Communicable Diseases Manual, Sixteenth Edition. United Book Press, Baltimore, p. 14; 1995.
2. Slutsker L, et al. Escherichia coli O157:H7 Diarrhea in the United States: Clinical and Epidemiologic Features. Ann. Internal Medicine, Volume 126(7):505-513; 1997.
3. Scheld, W.M., et al (ed.) Emerging Infections, ASM Press, Washington, D.C., 1998.
4. Food and Waterborne Illness Annual Report 1994, Florida Department of Health, Tallahassee.
5. Florida Morbidity Statistics 1995. Florida Department of Health, Tallahassee, pp. 37-38; 995.