Skip Global navigation and goto content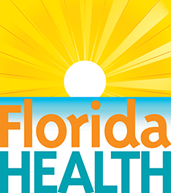 It's a New Day in Public Health.
The Florida Department of Health works to protect, promote & improve the health of all people in Florida through integrated state, county & community efforts.
Skip MegaMenu and goto content
Left navigation requires javascript to be enabled in your browser.
Malaria
Florida Health
Disease Control
 

Florida Health

4052 Bald Cypress Way 

Tallahassee, FL 32399



Malaria is one of the world's greatest public health problems. It infects approximately 219 million people each year (range 154 – 289 million), with an estimated 660,000 deaths, mostly children in Africa. It is caused by four species of protozoan parasites of the genus Plasmodium: P. falciparum, P. vivax, P. malariae, and P. ovale and is transmitted by Anopheles species mosquitoes.
Symptoms and Transmission
Prevention
Treatment
Malaria Occurrence in Florida
Malaria Risk in Travelers Visiting Friends and Relatives
Resources and References
Symptoms
Symptoms of malaria depend on the Plasmodium species, but in most cases develop between seven and thirty days after the bite of an infected mosquito. P. vivax can develop up to a year after exposure and if not treated properly can cause additional attacks ("relapses"). Commonly, people experience flu-like symptoms such as fever, chills, sweats, headache, nausea and vomiting, body aches, and general malaise. P. falciparum can cause severe and life-threatening disease.
Transmission
P. falciparum and P. vivax were previously present in Florida, but was eradicated from the state in the late 1940s. Local transmission has occurred only rarely in recent years, likely due to mosquito control measures, improved housing with screens, use of repellents, and drainage practices. A number of malaria cases are reported in immigrant and travelers to areas where malaria risk is high. There are 14 Anopheles mosquito species in Florida, all of which are potentially capable of transmitting malaria. An. quadrimaculatus and An. crucians have been major malaria vectors in the past. Since introduction from endemic areas occurs regularly and competent vectors exist in the state, local transmission is possible.
Prophylaxis and other prevention methods (bednets, mosquito repellent) can be effective in preventing malaria. In 2012, only 22% of cases reported taking prophylaxis and only 23% reported using some other prevention method. 65% of cases used neither prophylaxis nor other prevention methods.
Preventing Mosquito Bites
If possible, remain indoors in a screened or air-conditioned area during the peak biting period between dusk and dawn:
If no screening or air conditioning is available, use pyrethroid-containing repellent in living and sleeping areas during evening and night-time hours and sleep under bed nets, preferably insecticide-treated.
Wear long-sleeved shirts, long pants, and hats when outdoors.
Use insect repellent when outdoors. Sprays that contain DEET (N,N-diethyl-meta-toluamide) offer good protection . Follow the directions on the product label.
Higher concentrations of DEET may have a longer repellent effect; however, concentrations over 50% provide no added protection. Timed-release DEET products may have a longer repellent effect than liquid products.
DEET should not be used on children younger than two months. Assist children less than 10 years old with application of repellant. Avoid applying repellant to young children's hands, or around their eyes and mouth.
Protect infants by using a carrier draped with mosquito netting with an elastic edge for a tight fit.
Prevention Tools
Persons experiencing symptoms and who have been in an area with malaria are encouraged to see a doctor immediately. Emergency treatment consultation advice is available for health care providers through the Centers for Disease Control and Prevention (CDC) Malaria Hotline (770-488-7788 or 855-856-4713 toll-free) from 9:00 a.m. to 5:00 p.m. Eastern Time. After hours or on weekends and holidays, call the CDC Emergency Operations Center at 770-488-7100 and ask to page the person on call for the Malaria Branch. Malaria can be a severe and potentially fatal disease, particularly when infected with Plasmodium falciparum. Treatment should be initiated as soon as possible and should be adapted based on multiple factors, as noted on the CDC's Malaria Treatment (United States) webpage.
Severe disease should be treated with an intravenous (IV) antimalarial medication. Beginning April 1, 2019, the only US Food and Drug Administration (FDA)-approved IV antimalarial in the United States (quinidine) will no longer be available. When IV quinidine is no longer available, CDC will make another IV treatment (artesunate) available for severe malaria. IV artesunate is neither FDA-approved nor commercially available for hospitals to purchase and keep in stock. For more information please visit the CDC's Availability of Intravenous Artesunate for Treatment of Severe Malaria in the United States webpage.
The largest outbreak in recent Florida history occurred in Palm Beach County in 2003 where there were eight cases. In 2012, 65 cases of imported malaria were reported in Florida. Forty-five cases (69%) were diagnosed with P. falciparum, 16 (25%) with P. vivax, two (3%) with P. ovale, two with P. malariae (3 %). All 65 cases were associated with travel or immigration. Reasons given for traveling to a malaria endemic county included: 43% visiting friends and relatives (VFR), 29% for business (including missionary and military), 9% of cases were recent immigrants, 8% tourism, 5% students or teachers, and 6% unknown reason.
Travelers to high malaria risk countries should talk to their healthcare provider about malaria prophylaxis and should take personal mosquito control measures. Those classified as visiting friends and relatives (VFRs) are primarily immigrants from malaria-endemic developing countries. Immigrants returning to their home country may be at increased risk for malaria. This increased risk has been attributed to high risk behaviors such as longer visit times and staying in villages and remote rural areas without screened windows or air conditioning. Additionally, VFRs are more likely to neglect personal protective measures against mosquitoes, such as prophylactic drugs, insect repellents, and bed nets. This may be because they believe themselves to be immune to the disease after having lived in an endemic area in the past. However, any immunity they may have had is lost over time, leaving them vulnerable to serious infections when they return to their home country. Their children who were born in the U.S. have no protective immunity.
VFRs are also less likely than other travelers to seek pre-departure medical advice. This may be associated with the cost of a physician visit. Insurance rates in this population are low, and even for those who are insured, visits to a travel medicine specialist and chemoprophylaxis are often not covered. Primary care providers may not have the most up-to-date information about malaria distribution and drug resistance. A Canadian study of VFRs traveling to India showed that family practitioners were the primary source of information and that only 31% of travelers planned to use prophylaxis, less than 10% intended to use personal protective measures, and only 7% had been prescribed appropriate prophylaxis for their destination. Some travelers also plan to buy prophylaxis at their destination, but these may contain the wrong drug, an incorrect amount of drug, or be contaminated.
Because of these risks, it is important to target messages to immigrant populations that may plan trips to their home countries. Promotion of travel medicine services as well as educational materials can be distributed through appropriate-language pamphlets, posters, and other ethnic media and community organizations such as churches. Primary care clinics that treat large numbers of immigrants should be encouraged to provide travel medicine training to practitioners to ensure they can provide high quality travel medicine services in a familiar and accessible setting. The practitioner should review the traveler's itinerary to provide specific guidelines and determine what type of chemoprophylaxis, if any, is recommended based on anti-malarial resistance and malaria risk in the area of travel. Convenience and low side effects are important considerations to increase compliance. The traveler should also understand the symptoms of malaria such as fever, chills, headache, muscle aches, fatigue, nausea, jaundice, vomiting, and diarrhea, so that they can seek medical attention if they become sick. In some cases, they can be prescribed stand-by medication for use if symptoms appear.
Educational materials should include information about malaria and preventive measures such as personal protection against mosquitoes and chemoprophylaxis. Mosquito avoidance practices are similar to those employed in the United States: staying inside with screened doors and windows during peak biting times from dusk to dawn, wearing clothing that covers the skin, and using insecticides and repellents, but should also include insecticide impregnated bed nets. These measures also protect against other tropical mosquito-borne diseases, such as dengue and Chikungunya, making the message even more important. The overall VFR campaign could also include information on preventing other diseases that they are at risk for, including food-borne diseases and tuberculosis.
Antimalarial Drug Guidelines
Visit a healthcare provider familiar with travel medicine 4-6 weeks before traveling to countries that are endemic for malaria to obtain helpful travel information, vaccinations for other diseases, and antimalarial drug prescriptions.

Purchase antimalarial drugs before traveling overseas to make sure that they are effective. Drugs bought in other countries may not be protective.

Take all drugs as prescribed before, during and after travel for complete protection. Partial use may result in infection.
.
CDC - Malaria risk and prophylaxis recommendations by country
Resources
Mosquito-borne disease prevention tips
Malaria Fact Sheet for Immigrants 
Malaria Fact Sheet for Immigrants Spanish version
Malaria Fact Sheet for Haitian Immigrants   
Malaria Fact Sheet for Hatian Immigrants Creole version
Malaria at Centers for Disease Control and Prevention
Laboratory Instructions for County Health Departments
For Clinicians: CDC- Malaria Treatment 
MMWR. Local Transmission of Plasmodium vivax Malaria - Palm Beach County, Florida, 2003.
JAMA-Treatment of Malaria in the United Sates-A systematic Review
References
Angell S, Cetron M. Health disparities among travelers visiting friends and relatives abroad.  Annals of Internal Medicine. 2005; 142(1) 67-73.
Bacaner N, Stauffer B, Boulware D, et al.  Travel Medicine Considerations for North American Immigrants Visiting Friends and Relatives.  JAMA. 2004; 291(23)2856-2864
Dos Santos C, Anvar A, Keystone J, Kain K.  Survey of use of malaria prevention by Canadians visiting India. CMAJ. 1999; 160(2) 195-200.
Franco-Paredes C, Santos-Preciado J. Problem pathogens: prevention of malaria in travelers.  Lancet Infectious Diseases. 2006; 6:139-49.
Fulford M, Keystone J.  Health risks associated with visiting friends and relatives in developing countries.  Tropical and Travel Medicine. 
McCarthy M. Should visits to relatives carry a health warning?  Lancet. 2001; 357 (9259) 862.