Skip Global navigation and goto content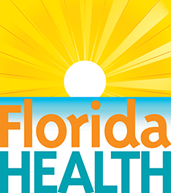 It's a New Day in Public Health.
The Florida Department of Health works to protect, promote & improve the health of all people in Florida through integrated state, county & community efforts.
Skip MegaMenu and goto content
Trauma Scene Clean Up Providers
Contact the Florida Department of Health Biomedical Waste Program
COVID-19 UPDATE:
Businesses and employers can prevent and slow the spread of COVID-19. All employers need to consider how best to decrease the spread of COVID-19 and lower the impact in their workplace.

Please see the guidance for biomedical waste COVID-19 disposal.
Best Practices for COVID-19 Disposal (240 KB pdf) 
____________________________
The following list contains the names of companies that provide trauma scene cleanup services in Florida.
The Florida Department of Health does not regulate the cleanup procedures used by these companies but does permit them as biomedical waste generators and registered as biomedical waste transporters so that they may transport 25 pounds or more of biomedical waste from the trauma scene at a given time. This list is provided as a service by the Department of Health and is not an endorsement of cleanup procedures used by these companies.
Companies listed below without a 4-digit number are not registered to transport biomedical waste. If they are transporting biomedical waste, they are in violation of section 381.0098(5), Florida Statutes.
The list is organized by county and is updated at the request of the company owners only. If you are in need of a cleanup provider and there is not one listed in your county, contact the companies in surrounding areas. 
Skip to county: ABCDE H LMNOPS V
*  All links below are external sites that open in a new window.
Accident Cleaners & Restoration, LLC – ID# 7347
Also Serving Counties: North and Central Florida
Address: P.O. Box 945, Williston, FL 32696
(352) 804-3992 or (866) 402-9112
Bio-One (Gainesville) – ID# 7862
Also Serving Counties: Levy, Gilchrist, Dixie, Suwannee, Columbia, Union, Bradford, Putnam, and Marion
Address: 15202 NW 147 Drive, Suite 1200-161, Alachua, FL, 32615
(352) 727-0667
Dreyer's DKI
Also Serving Counties: Columbia, Union, Bradford, Clay, Suwannee, Putnam, Lake, Sumter, and Marion
Address: 14619 N US 441, Alachua, FL, 32615
(352) 378-6003
MCF Environmental Services, Inc. - ID# 7917
Address: 14619 N US 441, Alachua, FL, 32615
(352) 378-6003
James Barr Contractors, Inc. – ID# 7370
Address: 2145 Mound Avenue, Panama City, FL 32405
(850) 785-4508

SERVPRO of Bay County – ID# 7654
Also Serving Counties: Calhoun, Escambia, Franklin, Holmes, Jackson, Liberty, Walton, and Washington
Address: P.O. Box 15607, Panama City, FL 32406
(850) 785-1077
 Brevard
Florida Trauma Clean
Address: P.O. Box 410114, Melbourne, FL 32941
(321) 480-5464
Rapid Response Team, LLC - Melbourne Branch - ID# 7849
Also Serving Counties: Charlotte, DeSoto, Hardee, Highlands, Hillsborough, Manatee, Pasco, Pinellas, Polk, Sarasota, Sumter
Address: 430 Stan Drive West Melbourne, FL 32904
(888) 410-2124

Trauma Scene Clean-Up of Florida
Address: 1040-A E, Eau Gallie Boulevard, Indian Harbour Beach, FL 32937
(321) 779-8845 or (888) 779-8845
Broward
A1 Biohazard, LLC – ID# 7888
Statewide Service
Address: 3964 NE 5th Avenue, Oakland Park, FL 33334
(954) 419-4331
Advance Medical Sanitation, Inc. – ID# 7399
Also Serving Counties: Dade, Monroe, and Palm Beach
Address: 10410 SW 16th Street, Pembroke Pines, FL 33025
(386) 256-7873

Aftermath Services, LLC – ID# 7577
Statewide Service
Address: 1441 SW 12th Avenue, Bay D, Pompano Beach, FL 33069
(305) 341-1047 or (800) 366-9923
Bio-One (Fort Lauderdale) – ID# 7799
Also Serving Counties: Dade and Palm Beach
Address: 1314 E. Las Olas Boulevard, Suite 734, Fort Lauderdale, FL, 33301
(954) 303-1669
Crime Scene Intervention, Inc. – ID# 7393
Address: 1260 NE 27th Avenue, Pompano Beach, FL 33062
(954) 242-9319
Decon Environmental & Engineering Inc. – ID# 7396
Also Serving Counties: Dade and Palm Beach
Address: 2652 NW 31st Avenue, Lauderdale Lakes, FL 33311
(954) 485-8800 (24-hour availability)
Dry Tech 24/7, Inc. – ID# 7911
Address: 204 SW 21st Terrace, Fort Lauderdale, FL 33312
(954) 779-6398
IPS - International Protective Services – ID# 7327
Also Serving Counties: Dade and Palm Beach
Address: 1714 N. Dixie Highway, Hollywood, FL 33020
(954) 367-5591 or (800) 510-0820 (24-hour availability)

Paul Davis Restoration of Broward – ID# 7606
Address: 4571 NW 8th Avenue, Fort Lauderdale, FL 33069
(954) 979-9078
Rapid Response Team, LLC - Pompano Beach Branch - ID#7849
Address: 2250 N Andrews Avenue, Pompano Beach, FL 33069
(888) 410-2124

Scene Kleen, Inc. – ID# 7274
Also Serving Counties: Dade, Palm Beach, Collier, and Monroe
Address: 1831 S. Dixie Highway, Pompano Beach, FL 33060
(954) 658-1999
Trauma and Crime Scene Cleanup – ID# 7834
Also Serving Counties: Dade and Palm Beach
Address: 1308 SW 1 Avenue, Fort Lauderdale, FL 33315
(954) 801-7575
United Restoration of FL, LLC – ID# 7853
Also Serving Counties: Dade and Palm Beach
Address: 2520 N. Powerline Road, Pompano Beach, FL 33069
(954) 979-8500
SERVPRO of Citrus County – ID# 7754
Also Serving Counties: Marion, Sumter, and Levy
Address: P.O. Box 640773, Beverly Hills, FL 34464
(352) 522-1053
Morgan Environmental Enterprises – ID# 7358
Also Serving Counties: Central Florida
Address: 4423 W. Arlington Street, Hernando, FL 34442
(888) 254-1117 or (352) 341-0166
Clay
All County Removal Service – ID# 7733
Also Serving Counties: Duval, Nassau, St. Johns, Baker, and Bradford
Address: 351 Crossing Boulevard, Suite 223, Orange Park, FL 32073
(904) 495-6118
Collier
BioRisk Decontamination & Restoration, LLC – ID# 7882
Also Serving Counties: Charlotte, Hendry, Lee, and Monroe
Address: 2710 Brantley Boulevard, Naples, FL 34117
(877) 246-7475
Advance Medical Sanitation, Inc. – ID# 7399
Also Serving Counties: Broward, Monroe, and Palm Beach Counties
Address: 3387 NW 151st Terrace, Miami Gardens, FL 33054
(305) 428-3767
Bio-One Cutler Bay – ID# 7861
Also Serving Counties: Monroe
Address: 29481 SW 193rd Court, Homestead, FL 33030
(305) 720-6271 or (786) 255-8266
Bio-One Miami Beach – ID# 7879
Also Serving Counties: Broward, Palm Beach, Collier, Monroe, Hendry, Martin, Charlotte, Lee, and Glades
Address: 3921 Alton Road, Unit 262, Miami Beach, FL 33140
(786) 245-3460 
Bio Rescue Corp – ID# 7488
Also Serving Counties: Broward, Martin, Brevard, St. Lucie, Indian River, Palm Beach, and Okeechobee
Address: 10001 SW 159th Court, Miami, FL 33196
(305) 387-3700

BioResponse Corp. – ID# 7419
Also Serving Counties: Broward, Monroe, and Palm Beach
Address: 6290 SW 42nd Terrace, Miami, FL 33155
(305) 972-4577
Otto Ponti, LLC DBA Bio-One North Miami – ID# 7858
Also Serving Counties: Broward, Palm Beach, Orange, Martin, Monroe, Collier, Osceola, Polk, and St. Lucie
Address: 9101 NW 7th Avenue, Miami, FL 33150
(786) 865-8028
Premier Waste Specialists, LLC – ID# 7805
Also Serving Counties: Broward, Palm Beach, Martin, Monroe, Collier, and Lee
Address: 7091 SW 47th Street, Miami, FL 33155
(754) 800-9804 or (305) 970-3184
Rapid Response Team, LLC - Cutler Bay Branch - ID# 7849
Also Serving Counties: Broward, Monroe
Address: 18555 SW 109 Avenue, Miami, FL 33157
(888) 410-2124
Sir Clean Corp – ID# 7839
Also Serving Counties: Broward
Address: 1000 5th Street, Miami Beach, FL 33139
(833) 872-5326 
Duval
Advanced Bio-Treatment – ID# 7495
Statewide Service
Address: 3524 Southside Boulevard, Suite 8050, Jacksonville, FL 32216
(904) 625-1980
Aftermath Services, LLC – ID# 7577
Statewide Service
Address: 10418 New Berlin Road #121, Jacksonville, FL 32226
(800) 366-9923
Airsafe Solutions, Inc. – ID# 7414
Address: 2720 Rosselle Street, Jacksonville, FL 32205
(904) 387-9399
Carolyn's Cleaning Service
Also Serving Counties: Nassau, Clay, Baker, Columbia, and Marion
Address: 6322 Ian Chad Drive West, Jacksonville, FL 32244
(904) 302-4771
Herring Cleaning and Restoration – ID# 7851
Also Serving Counties: Baker, Nassau, St. Johns, Putnam, Union, and Clay
Address: 239 Jones Road, Jacksonville, FL 32220
(904) 384-8427
Hull's Environmental Services, Inc. – ID# 7919
Address: 4850 Collins Road
(904) 375-3465
Paul Davis Restoration of North Florida – ID# 7829
Also Serving Counties: Baker, Nassau, and Clay
Address: 2111 N. Liberty Street, Jacksonville, FL 32206
(904) 739-6047
 
PuroClean Emergency Services – ID# 7561
Address: 6001 Argyle Forest Boulevard, Jacksonville, FL 32244
(904) 573-3566

Puroclean Restoration Cleaning – ID# 7567
Address: 12620-3 Beach Boulevard, Jacksonville, FL 32246
(904) 821-1620
Rapid Response Team, LLC - Jacksonville Branch - ID# 7849
Also Serving Counties: Alachua, Baker, Bradford, Clay, Columbia, Dixie, Flagler, Gilchrist, Hamilton, Jefferson, Lafayette, Leon, Levy, Madison, Marion, Nassau, Putnam, St. Johns, Suwannee, Taylor, Union, Wakulla
Address: 7091 Davis Creek Road, Jacksonville, FL 32256
(888) 410-2124
SERVPRO of Arlington/Jacksonville South – ID# 7683
Address: 1716 Harper Street, Jacksonville, FL 32204
(904) 721-2230
SERVPRO of Mandarin, Beaches, and St. Augustine
Address: 2205 St. Johns Bluff Road S., Jacksonville, FL 32246
(904) 636-0044
All About Painting and Cleaning, Inc. – ID# 7885
Also Serving Counties: Walton, Okaloosa, and Santa Rosa
Address: 8941 Pensacola Boulevard, Pensacola, FL 32534
(850) 393-9616
Bio-One (Pensacola) – ID# 7842
Also Serving Counties: Santa Rosa and Okaloosa
Address: 707 E. Cervantes Street, Pensacola, FL 32501
(850) 855-6349
Complete DKI – ID# 7781
Also Serving Counties: Northwest Florida
Address: 511 Wynnehurst Street, Pensacola, FL 32503
(850) 225-5354
Rapid Response Team, LLC - Pensacola Branch - ID# 7849
Also Serving Counties: Bay, Calhoun, Franklin, Gadsden, Gulf, Holmes, Jackson, Liberty, Okaloosa, Santa Rosa, Wakulla, Walton, Washington
Address: 5 Clarinda Lane, Pensacola, FL 32505 
(888) 410-2124
SERVPRO of West Pensacola – ID# 7830
Also Serving Counties: Santa Rosa, Okaloosa, and Walton
Address: 1101 S. Fairfield Drive, Pensacola, FL 32506
(850) 469-1160
A Bio Decon – ID# 7692
Also Serving Counties: Central Florida
Address: 11608 Galway Unit 30, Seffner, FL 33584
(813) 728-6688
Aftermath Services, LLC – ID# 7577
Statewide Service
Address: 4302 E. 10th Avenue, Unit 105, Tampa, FL 33605
(813) 329-7707 or (800) 366-9923
Bio Away – ID# 7866
Also Serving Counties: Central Florida
Address: 3271 Bloomingdale Villas, Brandon, FL 33511
(813) 735-7870
BluSky Restoration Contractors, LLC – ID# 7663
Address: 4554 Eagle Falls Place, Tampa, FL 33619
(800) 266-5677
H & H Enterprises LLC DBA Service Master 24 Hour – ID# 7418
Address: 7840 Professional Place, Tampa, FL 33637
(813) 623-6111
Hull's Environmental Services Inc.
Also Serving Counties: Manatee, Hardee, Sarasota, Desoto, Charlotte, Glades, Okeechobee, St. Lucie, Highlands, Glades, Martin, Lee, Hendry, Palm Beach, Collier, Broward, Miami-Dade, Monroe, Indian River
Address: 7930 US Highway 301 N, Tampa, FL 33637
(813) 985-1247
Joe Taylor Restoration
Also Serving Counties: Pinellas, Pasco, Hernando, Citrus, Sumter 
Address: 4536 Eagle Falls Place, Tampa, FL 33619
(888) 353-3139
Puroclean Property Restoration
Also Serving Counties: Pasco, Pinellas, Polk, and Sarasota
Address: 6306 W. Linebaugh Avenue, Tampa, FL 33625
(813) 982-4141
Rapid Response Team, LLC - Tampa Branch - ID# 7849
Also Serving Counties: Citrus, Hernando, Pasco, Pinellas, Polk
Address: 355 E Douglas Road, Oldsmar, FL 34677 
(888) 410-2124

Spaulding Decon, LLC – ID# 7442
Statewide Service
Address: 3615 E. 7 Avenue, Tampa, FL 33634
(866) 99-DECON or (813) 298-7122 or (407) 405-4413 (Orlando)
Indian River
ORC Services – ID# 7854
Also Serving Counties: Brevard, Highlands, Martin, Okeechobee, Osceola, Polk, and St. Lucie
Address: 401 Sebastian Boulevard Suite A, Sebastian, FL 32958
(772) 589-8026
Affordable Bio Cleaning – ID# 7806
Statewide Service
Address: 35804 Lakewood Drive, Leesburg, FL 34788
(352) 250-9273
I.C.S. – ID# 7365
Address: P.O. Box 142, Sorrento, FL 32776
(352) 383-0424
Lee
ACT Cleaning of Florida – ID# 7838
Statewide Service
Address: 22301 Tuckahoe Road, Alva, FL 33920
(239) 400-0175 or (239) 225-3779

Anytime Biohazard – ID# 7475
Also Serving Counties: Charlotte and Collier
Address: 9631 Casa Mar Circle, Fort Myers, FL 33919
(239) 297-0622
Bio-One (Fort Myers) – ID# 7796
Also Serving Counties: Collier, Charlotte, Hendry, and Glades
Address: 13650 Fiddlesticks Boulevard, Suite 202-319, Fort Myers, FL, 33912
(239) 464-2231
Disaster Clean
Address: 4223 Del Prado Boulevard, Cape Coral, FL 33904
(239) 699-2262
Erickson's Drying Systems – ID# 7751
Also Serving Counties: Collier and Hillsborough
Address: 12165 Metro Parkway, Fort Myers, FL, Unit #1, 33912
(239) 277-7744

Fireservice Disaster Kleenup – ID# 7160
Address: 3120 Winkler Avenue, Fort Myers, FL 33916
(239) 936-1033 or (800) 832-3473
Joe Taylor Restoration
Also Serving Counties: Collier, Hendry, Charlotte, Glades, DeSoto Sarasota, Highlands, Manatee, Hardee
Address: 7923 Drew Circle, Fort Myers, FL 33967
(888) 353-3139
Paul Davis Restoration of Lee and Collier Counties
Also Serving Counties: Hendry, Glades
Address: 6361 Corporate Park Circle, Fort Myers, FL 33966
(239) 337-2500

Prestridge Bio Clean-Up – ID# 7595
Address: 6136 Hellman Avenue, Fort Myers, FL 33905
(239) 245-0994
Rapid Response Team, LLC - Fort Myers Branch - ID# 7849
Also Serving Counties: Charoltte, Collier, Glades, Hendry
Address: 5550 Division Drive, Fort Myers FL, 33905
(888) 410-2124
Spaulding Decon SWFL – ID# 7891
Statewide Service
Address: 24311 Production Circle, Unit #1, Bonita Springs, FL, 34134
(239) 356-4499
Leon
Associated Services and Supplies, Inc. – ID# 7386
Address: 3452 Garber Drive, Tallahassee, FL 32303
(850) 681-3148
Levy
Accident Cleaners and Restoration, LLC – ID# 7347
Also Serving Counties: North and Central Florida
Address: P.O. Box 945, Williston, FL 32696
(352) 804-3992
SERVPRO of Bradenton – ID# 7810
Address: 4301 32nd Street W., Suite C-16, Bradenton, FL 34205
(941) 792-7715
Rapid Response Team, LLC - Bradenton Branch - ID# 7849
Also Serving Counties: Charoltte, DeSoto, Hardee, Highlands, Hillsborough, Pasco, Pinellas, Polk, Sarasota, Sumter
Address: 4705 Lena Road, Bradenton, FL 34211
(888) 410-2124
Marion
BioClean Services of Florida, LLC – ID# 7553
Also Serving Counties: Alachua, Citrus, Hernando, Lake, and Levy
Address: 15595 W. Highway 40, Ocala, FL 34481
(352) 848-4918
Complete Bio-Recovery & Odor Removal, LLC – ID# 7790
Also Serving Counties: Citrus and Levy
Address: 137 SW Lombardy Lane, Dunnellon, FL 34431
(352) 533-0343
Martin
Restoration X, LLC DBA Coastal DKI – ID# 7743
Address: 3154 SE Gran Park Way, Stuart, FL 34997
(772) 282-2744
Bio-Cycle – ID# 7402
Address: 1947 Citrona Drive, Fernandina Beach, FL 32034
(904) 206-2876
Jam N Gin, LLC DBA Bio-One Duval – ID# 7857
Also Serving Counties: Duval, St. Johns, Clay, Bradford, Baker, Putnam, Flagler, and Columbia
Address: 152915 County Road 108, Yulee, FL 32097
(904) 778-5125
Aftertime Bio Recovery – ID# 7824
Also Serving Counties: Bay, Escambia, Santa Rosa, and Walton
Address: 42 Nebraska Avenue, Fort Walton Beach, FL 32548
(850) 428-7982 
Orange
ESR-Emergency Services and Reconstruction – ID# 7379
Address: 1820 S. Division Avenue, Orlando, FL 32805
(407) 422-0144
Florida Catastrophe
Also Serving Counties: Lake, Osceola, Seminole, Sumter
Address: 7214 Edgewater Drive, Orlando, FL 32810
(855) 352-2281
Joe Taylor Restoration
Also Serving Counties: Osceola, Polk, Brevard, Seminole, Lake, Volusia, Flagler
Address: 6979 Kingspointe Parkway, Suite 3
(888) 353-3139
QFB Property Restoration
Also Serving Counties: Osceola, Seminole, Lake, Volusia, North Brevard, North Polk, ,The Villages
Address: 4500 36th Street, Orlando, FL 32811
(888) 385-1527
Rapid Response Team, LLC - Orlando Branch - ID# 7849
Also Serving Counties: Citrus, Hernando, Hillsborough, Lake, Marion, Osceola, Polk, Putnam, Seminole, Sumter, Volusia
Address: 250 Commerce Boulevard, Altamonte Springs, FL 32714 
(888) 410-2124
Osceola
Harmony Environmental, Inc. – ID# 7679
Address: 1404 Hamlin Avenue, Unit J, St. Cloud, FL 34771
(888) 849-0227 / FAX (407) 650-2824
HAV Bioclean Corp. – ID# 7800
Also Serving Counties: Orange, Seminole, Polk, and Brevard
Address: 2358 Ballard Cove Road, Kissimmee, FL 34758
(407) 724-5240
Bio Waste Tech, Inc. – ID# 7476
Address: 951 28 Street, West Palm Beach, FL 33407
(561) 502-3173 or (866) 250-2230
Joe Taylor Restoration
Also Serving Counties: Broward, Dade, Martin, St. Lucie, Okeechobee, Indian River
Address: 855 NW 17th Avenue, Suite C, Delray Beach, FL 33445
(888) 353-3139
Rapid Response Team, LLC - Delray Beach Branch - ID# 7849
Also Serving Counties: Broward, Martin, Okeechobee, Saint Lucie
Address: 5550 Division Drive, Fort Myers FL, 33905
(888) 410-2124
Rescue Clean 911, LLC – ID# 7809
Also Serving Counties: Dade and Broward
Address: 11134 Alameda Bay Court, Wellington, FL 33414
(833) CLEAN99
Thunder Restoration, LLC - ID# 7918                                                Also Serving Counties: Broward, Martin, and Miami-Dade          Address: 2758 Old Okeechobee Road #3, West Palm Beach, FL 33409

Trauma Solutions of South Florida, LLC – ID# 7493
Address: P.O. Box 540294, Greenacres, FL 33454
(561) 704-2145
Pasco
A Bio Decon – ID# 7692
Also Serving Counties: Central Florida
Address: 2900 Lake Saxon Drive, Land O Lakes, FL 34639
(813) 728-6688

D-N-A Extreme Clean, Inc. – ID# 7432
Also Serving Counties: Hernando, Sumter, and Citrus
Address: 6230 Stone Road, Unit C, Port Richey, FL 34668
(727) 487-3562
SERVPRO of West Pasco and Hernando County – ID# 7589
Also Serving Counties: Pasco and Hernando
Address: 7920 Evies Way, Port Richey, FL 34668
(727) 847-3000
Without a Trace, LLC – ID# 7722
Also Serving Counties: Hillsborough and Pinellas
Address: 2215 Sofia Drive, Lutz, FL 33558
(844) 525-5429
Pinellas
Hazmat Cleanup, LLC – ID# 7814
Also Serving Counties: Hillsborough and Pasco
Address: 936 Lucas Lane, Oldsmar, FL 34677
(727) 330-2970
Polk
Bio Angels, LLC – ID# 7870
Address: 5927 Miss Mary Ann Road, Haines City, FL 33844
(863) 247-1110 or (863) 602-7533
Bio-One (Jacksonville) – ID# 7782
Also Serving Counties: North and Central Florida
Address: 5512 Harbor Drive W., Lakeland, FL 33809
(904) 910-8588

Bio-One (Tampa) – ID# 7729
Also Serving Counties: South and Central Florida
Address: 423 Quail Hollow Road, Auburndale, FL 33823
(863) 258-7944

Service Master of Polk County – ID# 7190
Address: 619 McKean Street, Auburndale, FL 33823
(863) 967-5676
SERVPRO of Bartow/Lakeland Highlands – ID# 7596
Also Serving Counties: Highlands, Hardee, and Hillsborough
Address: P.O. Box 205, Highland City, FL 33846
(863) 510-5962
Brooks Remediation Corp. – ID# 7818
Also Serving Counties: Escambia, Okaloosa, Duval, Clay, St. Johns, Alachua, Putnam, Nassau, Baker, Brevard
Address: 2561 Cove Road, Navarre, FL 32566
(850) 344-1400
Sarasota
West Coast Services Inc. – ID# 7731
Also Serving Counties: Manatee, Charlotte, Lee, and DeSoto
(941) 315-6860 (24-hour number)
SERVPRO of South Sarasota
Address: 4478 McAshton Street, Sarasota, FL 34233
(941) 552-6319
Seminole
Absolute Crime & Trauma Bio Clean, LLC – ID# 7486
Statewide Service
Address: 895 Palmetto Street, Oviedo, FL 32765
(321) 303-8531
Biohazard Response, Inc. – ID# 7372
Address: 1280 Seminola Boulevard, Casselberry, FL 32707
(407) 862-5552

Hazstat Inc. – ID# 7635
Also Serving Counties: Central Florida
Address: P.O. Box 622063, Oviedo, FL 32762
(855) 429-7828 or (407) 809-5559
SERVPRO of Apopka-Wekiva
Also Serving Counties: Orange
Address: 1251 Seminole Boulevard, Suite 202, Casselberry, FL 32707
(407) 788-3124
SERVPRO of Maitland-Casselberry
Also Serving Counties: Orange
Address: 1251 Seminole Boulevard, Suite 202, Casselberry, FL 32707
(407) 788-3124
SERVPRO of North Seminole/West Volusia
Address: 1980 Dolgner Place, Suite 1000, Sanford, FL 32771
(407) 323-2422
SERVPRO of West Orange
Also Serving Counties: Orange
Address: 1251 Seminole Boulevard, Suite 202, Casselberry, FL 32707
(407) 788-3124
St. Johns
Puroclean Emergency Restoration Services - ID# 7831                  Also Serving Counties: Clay, Duval, Flagler, Volusia
Address: 155 international Golf Parkway, St. Augustine, FL 32095
(904) 759-7372
SERVPRO of Greater St. Augustine/St. Augustine Beach – ID# 7774
Also Serving Counties: Duval
Address: 1761 Dobbs Road, Unit 106, St. Augustine, FL 32084
(904) 429-4457
St. Johns Biorecovery – ID# 7478
Address: 1440 San Juan Street, St. Augustine, FL 32080
(904) 721-2230
St. Lucie
Advanced BioRecovery Solutions – ID# 7708
Address: 1669 SE South Niemeyer Circle, Suite 105, Port St. Lucie, FL 34952
(800) 830-2465
Sumter
A Neary Biohazard Company – ID# 7574
Statewide Service
Address: 1849 N. US 301, Sumterville, FL 33585
(239) 404-4882
Medical Waste Industries Inc. – ID# 7678
Also Serving Counties: Flagler
Address: 612 Downing Street, New Smyrna Beach, FL 32168
(407) 325-4832