Skip Global navigation and goto content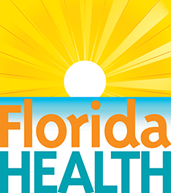 It's a New Day in Public Health.
The Florida Department of Health works to protect, promote, and improve the health of all people in Florida through integrated state, county, and community efforts.
Skip MegaMenu and goto content
Left navigation requires javascript to be enabled in your browser.
Hygiene Codes and Standards
Contact the Food Safety and Sanitation Program
*Note: This page contains materials in the Portable Document Format (PDF). The free Adobe Reader may be required to view these files.
Health Issues
Many of the reported cases of foodborne illness are caused by bacteria or by the toxins (poisons) produced by bacteria. Bacteria multiply extremely fast when food is kept at an unsafe temperature (above 41 and below 140 degrees Fahrenheit). Factors that can contribute to foodborne illnesses are:
Improper handwashing and touching ready to eat foods with bare hands
Improper storage of food (inadequate refrigeration temperature or hot holding temperature)
Improper washing of hands and fingernails
Improperly cooling foods
Cross contamination (e.g., from uncooked meat to salad fixings)
Improperly cleaned and sanitized eating and cooking utensils, work areas, and equipment
Contamination of food, utensils, and equipment from flies, roaches, and other pests.

Business Issues
In Florida, three agencies share responsibilities for ensuring that only safe, and wholesome food is provided to the public. Those agencies are: the Department of Agriculture and Consumer Services (DACS), the Department of Business and Professional Regulations (DBPR) and the Department of Health (DOH).
The Department of Agriculture and Consumer Services conducts inspection on grocery stores, food processing plants, food storage, and distribution points.
The Department of Business and Professional Regulation licenses and inspects restaurants, mobile food vehicles, and caterers.
The Department of Health is responsible for working with food service establishments that include institutions, schools, civic or fraternal organizations, bars and lounges, and theaters that serve traditional theater foods (such as soft drinks, popcorn, hot dogs, etc.), and locations that participate in the USDA Afterschool Meal Program. The Department of Health also addresses temporary food events, mobile food units, and vending machines that operate at or through any of these facilities. County Health Departments inspect and issue food certificates to these facilities. Unless exempted, these food operations need to comply with food manager certification requirements.
Download Files
 You may download Chapter 64E-11, Florida Administrative Code, the Plan Review Document and the Application for Department of Health Sanitation Certificate by clicking on the respective title, all files are in pdf format. Once the application and the plan review documents are completed, submit them to your local county health department's environmental health section with a set of plans drawn to scale, accompanied with the applicable plan review and permit fees. Section 381.0072, Florida Statutes, is available from the Florida Legislature's web site.
The Food Hygiene Inspection Form is Form DH 4023. This form is completed during an inspection by the local county health department inspector.
The Department has developed a training pamphlet called "Preventing Food Contamination." Below are some consumer links that discuss foodborne illness and its prevention. Selecting these links will open a new window:
Apply for a Sanitation Certificate
Sanitation Certificates for Department of Health-regulated food hygiene facilities are issued by the County Health Department in the county where the facility is located.
Submit a completed Application for Department of Health Sanitation Certificate to your County Health Department along with the appropriate permit fee and a copy of the plans of the facility. The fee is based on the type of facility you are planning - your County Health Department can help you calculate the correct amount. The facility plans must be drawn to scale. This does not mean they must be engineered or architectural drawing but they must have a scale. The must also describe the layout, construction, and general operation of the facility, equipment design and installation, the intended menu, and similar aspects of the facility's operation that relate to the requirements of this chapter.
The Plan Review Document is designed to assist applicants to consider what components or equipment are applicable to their particular food operation.
Minimum Equipment Requirements
Food service establishments are only required to install the equipment that is necessary for their proposed operation. This means that your proposed food service activities generally determine your equipment requirements. The Environmental Health section of our local Department of Health office (also known as the County Health Department) can assist you with equipment needs based on your proposed operation. However, there is equipment that generally applies to all operations. At a minimum this includes:
At least one handwashing sink in the area where food is prepared or served
A mop sink or curb sink for the disposal of wastewater
A restroom for workers and guests (fixtures must be in accordance with the Florida Building Code)
Hot and cold running water under pressure at all faucets
Rules regarding DOH-regulated food facilities can be found in Chapter 64E-11, Florida Administrative Code.
Contacts
If you have any general questions about Department of Health Food Hygiene Facility Sanitation Certificate, contact the Facility Programs Section of Environmental Health, 4052 Capital Circle SE, BIN A08, Tallahassee, Florida, 32399-1710, (850) 245-4277. You may also contact your local County Health Department.