Skip Global navigation and goto content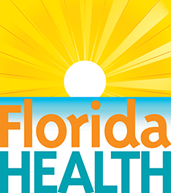 It's a New Day in Public Health.
The Florida Department of Health works to protect, promote, and improve the health of all people in Florida through integrated state, county, and community efforts.
Skip MegaMenu and goto content
Left navigation requires javascript to be enabled in your browser.
NRC Items of Interest
Contact the Bureau of Radiation Control
 

Fax

850-487-0435
 

Mailing Address

Bureau of Radiation Control 

4052 Bald Cypress Way Bin C21 

Tallahassee, FL 32399-1741 

24 Hour Emergency: 407-297-2095 
The U.S. Nuclear Regulatory Commission (NRC) periodically posts documents on their web site that are important or of interest to Florida radioactive material licensees or the public. The NRC also occasionally asks the Bureau of Radiation Control to pass along certain information to our stakeholders, so this page was created to help share all these items. It is not intended to be all inclusive so if you need more details about a particular topic not given here, please visit NRC's web site at www.nrc.gov.
In addition, most of the documents below are letters from NRC's Office of Federal & State Materials & Environmental Management (FSME) Programs. These and other FSME letters can be found on this NRC web site: https://scp.nrc.gov/asletters/.
All items on this page are PDF files and less than 500 KB, unless otherwise specified.
(STC-23-033) Notification of Issuance of Federal Register Notice Requesting Information Regarding A Rulemaking on The Reporting Of Nuclear Medicine Injection Extravasations As Medical Events.
A public meeting about this rulemaking will be held virtually on Wednesday, May 24, 2023, from 1:00 p.m. to 4:00 p.m. Eastern Daylight Time. The agenda, meeting link and other information about the meeting can be found at https://www.nrc.gov/pmns/mtg?do=details&Code=20230589.
Additional Protocol (AP) forms for Radioactive Material Licensees to assist in meeting International Atomic Energy Agency (IAEA) treaty obligations (PDF) In accordance with 10 CFR 110.54(a)(1), reports of exports of nuclear facilities, equipment, and certain non-nuclear materials shipped by licensees under general license or specific license during the previous quarter, must be submitted by October 15, 2022, to BIS on DOC/NRC Forms AP-M or AP-13, and associated forms. The reports must contain information on all nuclear facilities, equipment, and nonnuclear materials listed in Annex II of the AP.
NRC Order Suspending General License Authority To Export Radioactive Material and Deuterium to the Russian Federation (PDF)
The U.S. Nuclear Regulatory Commission (NRC) is issuing an Order suspending the general license authority under NRC regulations to export radioactive material, and deuterium for nuclear end use, to the Russian Federation.
Product Medical Advisory - Action Required TheraSphereTM Administration Sets
NRC has identified numerous medical events due to leakage with sets that contained a lubricant in the outlet luer.  The lubricant could cause an unsecure connection to the patient catheter which would lead to leakage of the Y-90 from this connection.
NRC Information Notice 2021-02
Recent Issues Associated with Monitoring Occupational Exposure to Radiation from Licensed and Unlicensed Radiation Sources.
NRC Information Notice 2019-11
Strontium-82/Rubidium-82 Generator Elution Events and Issues
NRC Medical-Related Communications
Patients recently received Sr-82 and Sr-85 levels well in excess of the breakthrough limits for Sr-82/Rb-82 generators because of elution with Ringer's lactate solution.
Reminder to Florida licensees that they are required to follow manufacturer instructions, 2019 FDA DARRTS Reference ID # 4425113 or 2019 FDA DARRTS Reference ID # 4425127 and other requirements regarding the use of these generators. Please review your radioactive materials license for details.
NRC Information Notice 2019-07
Methods to Prevent Medical Events
NRC Information Notice 2019-06
Patient Skin Contamination Events Associated with I-131 Metaiodobenzylguanidine During Neuroblastoma Treatments
NRC Information Notice 2019-05
Potential Over-Pressurization of High Specific-Activity Alpha-Emitting Radioactivity Sources
Safety Culture Web Site
NRC's Safety Culture Policy and Website
FSME 10-029
Development of Joint NRC-NNSA Key Message Document "Partnership For Securing Nuclear And Radioactive Materials"
FSME 10-027
Revised International Nuclear and Radiological Event Scale (INES) Users Manual
FSME 10-019
Reporting Requirements for Industrial Radiography
See also Florida Information Notice 2010-03
FSME 10-018
Notice of FSME Public Webpage on Low Level Radioactive Waste and Source Disposal
SECY 09-0181
Proposed Rule (10 CFR Part 37): Physical Protection of Byproduct Material. (NRC's Increased Controls Proposed Rules)
FSME 09-100
Notice of Opportunity for Public Comment on Proposed Regulatory Issue Summary 2009-XX Regarding Monitoring the Status of Regulated Activities During a Pandemic
FSME 09-095
Draft Safety Culture Policy Statement and Notice of U.S. Nuclear Regulatory Commission Workshops
*Note: This page contains materials in the Portable Document Format (PDF). The free Adobe Reader may be required to view these files.