Skip Global navigation and goto content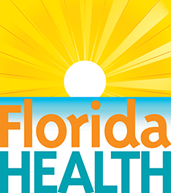 It's a New Day in Public Health.
The Florida Department of Health works to protect, promote, and improve the health of all people in Florida through integrated state, county, and community efforts.
Skip MegaMenu and goto content
Left navigation requires javascript to be enabled in your browser.
Certified radon Specialists and Technicians must provide radon services only through affiliation with a Florida certified radon business.
Measurement Individuals
Radon and Indoor Air Program
 

Fax

850-487-0864
 

Mailing Address

Florida Department of Health 

Bureau of Environmental Public Health, Radon Program 

4052 Bald Cypress Way, Bin A08 

Tallahassee, FL 32399 
The list of Florida Certified Radon Measurement Specialists and Technicians is provided for the public to confirm that the individual providing radon services is currently certified. Individuals are certified to provide services statewide through a certified radon business.
It is a violation of Chapter 404, Florida Statutes, and Chapter 64E-5, Florida Administrative Code, to provide radon services without a valid radon certification from the Florida Department of Health, and affiliation with a certified business. Businesses and individuals will be fined or may lose their certificates for non-compliance.
Use the list of Florida Certified Radon Measurement Businesses to hire a radon measurement provider. If you have any questions or concerns regarding the business or individual performing radon services, contact the Department of Health at (800)-543-8279.
List last updated on 11/9/2023
Measurement Specialists
| Name | City, State | Expiration Date |
| --- | --- | --- |
| Adak, Probas | St Lucie, Florida | 6/23/2024 |
| Akien, Toi | Lake Worth, Florida | 1/17/2024 |
| Ali, Johann Andrew | Doral, Florida | 3/30/2024 |
| Altamirano, Dario Enrique | Miramar, Florida | 11/7/2024 |
| Becker, Alvin R | Sarasota, Florida | 2/20/2024 |
| Beerbower, David C | Maitland, Florida | 11/30/2023 |
| Bordner, Larry A | Sarasota, Florida | 8/24/2024 |
| Boumeester, Joyce | Wesley Chapel, Florida | 4/14/2024 |
| Boumeester, Michael | Wesley Chapel, Florida | 4/14/2024 |
| Brenner, Michelle | Louisville, Kentucky | 4/3/2024 |
| Brickner, Kurt | Moncks Corner, South Carolina | 2/22/2024 |
| Cardona Lopez, Carlos Alfonso | Rockledge, FL | 8/15/2024 |
| Carey, Lin Marie | Naples, Florida | 2/14/2024 |
| Dahlke, Greg | Ft. Lauderdale, Florida | 12/26/2023 |
| Dahlke, John K. | Melbourne, Florida | 6/30/2024 |
| Davenport, Tony | Jacksonville Beach, Florida | 12/16/2023 |
| Donaldson, Robert | Lakeland, Florida | 8/30/2024 |
| Eagels, Steven | Lehigh Acres, Florida | 8/30/2024 |
| Esposito, Louis G | River Edge, New Jersey | 1/9/2024 |
| Farooqi, Tariq A. | Hialeah, Florida | 4/3/2024 |
| Fell, P.G., Madeline A. | Coral Springs, Florida | 2/14/2024 |
| Figueroa, Jose | Weston, Florida | 12/25/2023 |
| Flemming, Michael | Tallahassee, Florida | 2/5/2024 |
| Fletcher, Paul | Carrollton, Texas | 11/3/2024 |
| Front, Alexander | Plantation, Florida | 9/18/2024 |
| Garcia, Reynaldo Enrique | Miami, FL | 2/9/2024 |
| Gehret, Dominic | Cinnaminson, New Jersey | 10/14/2024 |
| Gonzalez, Jorge L | Hialeah, Florida | 6/8/2024 |
| Greene, Christopher | Tampa, Florida | 8/30/2024 |
| Haas, Paul | Jupiter, FL | 11/29/2024 |
| Hanskat, James | Pompano Beach, Florida | 8/22/2024 |
| Harrell, Michael | Tampa, Florida | 11/15/2024 |
| Hendry, Ryan | Tampa, Florida | 7/31/2024 |
| Horn, Troy | Kissimmee, Florida | 8/14/2024 |
| Howell, Jeff | Atlanta, Georgia | 3/14/2024 |
| Howell, Terry E. | Atlanta, Georgia | 12/21/2023 |
| Huard, Catherine | Palm Beach, Florida | 4/6/2024 |
| Huard, Jr., Joseph | Lake Worth, Florida | 3/6/2024 |
| Hubbard, John H | Jacksonville, Florida | 3/31/2024 |
| Humphreville, Matthew | Largo, Florida | 12/26/2023 |
| Jonsson, Eric A | Bartow, Florida | 4/11/2024 |
| Kinard, Erik | Jacksonville, Florida | 11/18/2023 |
| Laflamme, Lisa L. | Whitinsville, Massachusetts | 11/30/2023 |
| Levy, Kieron M. | Jensen Beach, Florida | 5/6/2024 |
| Litrides, James S. | Pompano Beach, Florida | 12/12/2023 |
| Loomis, Luke | Fulton, New York | 2/14/2024 |
| Martin, Tyson | Lithia, Florida | 9/15/2024 |
| Mathis, Carey | Fort Walton Beach, FL | 3/29/2024 |
| Mavrelis, Alex Reese | Miami Lakes, Florida | 12/16/2023 |
| McDonnell IV, James E. | Weston, Florida | 3/31/2024 |
| McDonough, Susan E. | Lakeland, Florida | 5/16/2024 |
| Melendez, Robert | Fort Lauderdale, Florida | 4/11/2024 |
| Minta, Marek | Melbourne Beach, Florida | 7/15/2024 |
| Nunez, Carmen | Winter Springs, Florida | 8/30/2023 |
| Nunez, Edward | Winter Springs, Florida | 8/30/2024 |
| Osley, Paul L. | Lakeland, Florida | 8/22/2024 |
| Otazo, Julio O. | Coral Gables, Florida | 1/9/2024 |
| Oven, Jr., Raney A. | Tallahassee, Florida | 7/29/2024 |
| Perry, Mark | New Smyrna Beach, Florida | 2/23/2024 |
| Price, Shawn G | Ward Hill, Massachusetts | 4/6/2024 |
| Quealy, Kevin | Chicago, Illinois | 7/10/2024 |
| Riley, Breanna | Jacksonville, FL | 10/17/2024 |
| Ritko, Chris | Winter Garden, FL | 9/9/2024 |
| Rohan, Fred | Miami, Florida | 1/8/2024 |
| Root, CSP, James D. | Tampa, Florida | 12/31/2023 |
| Scech, Joseph M. | Valrico, Florida | 12/3/2023 |
| Shane, John | Weston, Florida | 2/5/2024 |
| Sherron, Michael | Tampa, Florida | 9/19/2024 |
| Smith, Douglas Kirk | Tampa, Florida | 6/30/2024 |
| Smith, Luis | Fort Lauderdale, Florida | 8/11/2024 |
| Stauffer, Russell E. | Clearwater, Florida | 2/23/2024 |
| Teaf, Ph.D., Christopher M. | Tallahassee, Florida | 7/9/2024 |
| Thakkar, Ajay | Tallahassee, Florida | 7/11/2024 |
| Ukpong, Daniel | Port St. Lucie, Florida | 5/21/2024 |
| Weigal, Harold R. | Bonita Springs, Florida | 5/5/2024 |
| Weigal, Kristine | Bonita Springs, Florida | 5/5/2024 |
| Williams, James Shannon | Alachua, FL | 8/27/2024 |
| Winslow, P.E., Kelly | Stuart, Florida | 11/30/2024 |
| Wolf, Daniel | Tampa, Florida | 4/14/2024 |
| Zednek, Scott | Pompano Beach, Florida | 3/11/2024 |
| Zetzman, Gregg | Sarasota, Florida | 1/23/2024 |
| Zeyrek, Omer | Miami, Florida | 11/30/2023 |
Measurement Technicians
| Name | City, State | Expiration Date |
| --- | --- | --- |
| Ailstock, Thomas | Tallahassee, Florida | 11/3/2024 |
| Alford, Timothy | Tampa, FL | 2/23/2024 |
| Altamirano, Dario Enrique | Miramar, Florida | 11/1/2023 |
| Annis, Robert | Fort Lauderdale, Florida | 2/28/2024 |
| Arango Garces, Santiago | Miramar, Florida | 4/9/2024 |
| Armstrong, Mallory | Oviedo, Florida | 5/30/2024 |
| Augustin, Eric W. | Lake City, Florida | 8/6/2024 |
| Avick, Matthew Steven | West Palm Beach, Florida | 3/21/2024 |
| Back, Anthony | Naples, Florida | 11/10/2024 |
| Beall, Carl Kristofer | Naples, FL | 3/29/2024 |
| Beall, Morgan Andrew | Fort Myers, Florida | 8/5/2024 |
| Behm, John | Debary, Florida | 11/30/2024 |
| Bennett, Ellen | Venice, Florida | 7/2/2024 |
| Betts, Jason | Tallahassee, Florida | 3/14/2024 |
| Bischke, Corey | Cape Coral, FL | 8/25/2024 |
| Bizzarri, Anthony | Naples, Florida | 5/15/2024 |
| Bonney, Jason | St Petersburg, Florida | 1/11/2024 |
| Booth, David J. | Clearwater, Florida | 12/21/2023 |
| Booth, Steven T. | Clearwater, Florida | 2/5/2024 |
| Borchardt, Bryon | Longwood, Florida | 10/4/2024 |
| Boring, Terry | Silver Springs, Florida | 9/5/2023 |
| Botts, Robert G. | Riverview, Florida | 11/7/2023 |
| Boulette, Robert | Ocala, Florida | 2/21/2024 |
| Boutwell, Kevin Paul | Ocala, Florida | 4/12/2024 |
| Braswell, Eddie | Clearwater, Florida | 11/1/2024 |
| Brooks, John | Cape Coral, FL | 2/18/2024 |
| Brown, Byron B. | Jacksonville, Florida | 12/31/2023 |
| Brown, Thomas | Naples, Florida | 5/5/2024 |
| Brugal, Nicholas | Naples, Florida | 3/16/2024 |
| Bull, Wilson S | Lakeland, Florida | 6/21/2024 |
| Burns, Holly | Ormond Beach, Florida | 8/13/2024 |
| Bush, Jonathan | Bonita Springs, Florida | 1/8/2024 |
| Byrd, Christopher | St. Augustine, FL | 5/25/2024 |
| Cabal, Rafael | Miami, Florida | 2/5/2024 |
| Caldwell, Kristoffer | Tampa, Florida | 4/9/2024 |
| Calle, Angel | Miami, Florida | 5/31/2024 |
| Cantu, Bobby | Cape Coral, Florida | 3/14/2024 |
| Carney, Shane | Winter Park, Florida | 4/27/2024 |
| Carrey, Joe | Sebastian, Florida | 10/4/2024 |
| Caylor, Micheal | Fort Myers, Florida | 7/10/2024 |
| Cerro, Larry | Tallahassee, Florida | 12/31/2023 |
| Charbonneau, Garrett | Clearwater, Florida | 4/27/2024 |
| Cheuvront, Winnie | Louisville, Kentucky | 6/8/2024 |
| Christensen, Brandon | Tampa, Florida | 9/5/2024 |
| Clark, Matthew | Stuart, Florida | 2/17/2024 |
| Collin, Danielle | Jacksonville, Florida | 4/5/2024 |
| Connors, Derek James | Cape Coral, Florida | 6/3/2024 |
| Connors, Raymond J. | Cape Coral, Florida | 8/5/2024 |
| Cook, Hannah | Dade City, Florida | 8/13/2024 |
| Cornish, William D. | Deerfield Beach, Florida | 7/20/2024 |
| Cosgrove, John | Estero, Florida | 5/6/2024 |
| Coughlin, Thomas | Fort Lauderdale, Florida | 10/29/2024 |
| Cramer, Alexis | Jacksonville, Florida | 4/18/2024 |
| Crooks, Richard | Longboat Key, Florida | 6/23/2024 |
| Dall, Trisha | Crestview, Florida | 5/6/2024 |
| Dalton, Adam | Bonita Springs, Florida | 3/3/2024 |
| Davis, Mitchell | Tampa, Florida | 10/4/2024 |
| Day, Sandra | Jacksonville Beach, Florida | 11/30/2023 |
| De Oliveira, Ana Raquel | North Lauderdale, Florida | 2/2/2024 |
| de Silva, Nicholas | Tampa, Florida | 10/4/2024 |
| Debord, Tim | Jacksonville, Florida | 3/7/2024 |
| DeChristopher, Kurt | Fort Myers, Florida | 2/10/2024 |
| Decker, Matthew | North Ft Myers, Florida | 8/17/2024 |
| Deerey, Art J. | Naples, Florida | 6/22/2024 |
| Deerey, Logan | Naples, Florida | 1/11/2024 |
| Defossez, John | Naples, Florida | 2/6/2024 |
| Dehler, Ronald L. | Cape Coral, Florida | 3/14/2024 |
| del Castillo, Jorge Luis | Tallahassee, Florida | 5/31/2024 |
| Dempsey, William | Orlando, Florida | 10/4/2024 |
| DeStafney, Joseph Michael | Tallahassee, Florida | 4/15/2024 |
| DiSalvo, John Edward | Tampa, Florida | 11/5/2024 |
| Dolin, Kenneth | Jupiter, Florida | 1/9/2024 |
| Donoghue, Christine | Arlington, Illinois | 3/29/2024 |
| Dooley, Daniel | Ocala, Florida | 2/6/2024 |
| Dorman, Jason | Howey in the Hills, Florida | 7/7/2024 |
| Drake, Bart J. | Marco Island, Florida | 12/16/2023 |
| Drake, Leslie | Marco Island, Florida | 11/3/2024 |
| Droescher, Markus | Naples, Florida | 2/6/2024 |
| Durfee, Chris | Tallahassee, Florida | 4/11/2024 |
| Eason, Jack | Ocala, Florida | 3/2/2024 |
| Eckert, Miles J. | North Fort Myers, Florida | 4/26/2024 |
| Edmondson, Ray S. | Tallahassee, Florida | 4/11/2024 |
| Egan, Charles | Naples, Florida | 4/23/2024 |
| Enriquez, Maycol | Homestead, Florida | 8/22/2024 |
| Ericks, Cindy G. | Tallahassee, Florida | 11/30/2024 |
| Faconti, Victor | Jupiter, Florida | 8/5/2024 |
| Fao, Dean | New Port Richey, Florida | 11/26/2024 |
| Farias, Ramon | Lakeland, Florida | 9/30/2024 |
| Farrell, Robert | Naples, FL | 5/12/2024 |
| Ferry, Paul | Philadelphia, Pennsylvania | 8/20/2023 |
| Fitzstephens, Justin | Bradenton, FL | 9/1/2024 |
| Flanagan, John Connor | Jacksonville, Florida | 3/7/2024 |
| Floyd, Trevor | Tallahassee, FL | 1/19/2024 |
| Fly, Trenton | Cape Coral, Florida | 5/5/2024 |
| Foster, Robert | Tallahassee, Florida | 2/6/2024 |
| Franklin, Andrew | Palm Beach Gardens, Florida | 7/2/2024 |
| Frey, Thomas J. | Riverview, Florida | 11/30/2024 |
| Fricke, Daniel Glenn | St Petersburg, Florida | 1/27/2024 |
| Fricke, Mark | Oakland, Florida | 8/30/2024 |
| Fryer, Gary R | Orlando, Florida | 11/30/2023 |
| Fuller, Roxanne | Jacksonville, Florida | 11/14/2023 |
| Furman, Melanie | Palm Beach Gardens, FL | 10/19/2024 |
| Garofalo, Ralph J | Naples, Florida | 3/21/2024 |
| Garrett, Morgan | Pooler, GA | 9/28/2024 |
| Gibson, Jessica | Jacksonville, Florida | 4/11/2024 |
| Gillum, Bill | Naples, FL | 4/13/2024 |
| Gittens, Carver | Ocoee, Florida | 3/2/2024 |
| Gluckstal, Leonard | Ft. Myers, Florida | 2/5/2024 |
| Gocek, Don A | Alachua, Florida | 4/30/2024 |
| Goldman, Alex | Palmetto, Florida | 1/24/2024 |
| Gonte, James | Bay Harbor, Florida | 1/23/2024 |
| Gordon, Carlton | West Palm Beach, Florida | 11/7/2024 |
| Grandstaff, Stephanie | Valrico, Florida | 7/6/2024 |
| Guevara, Rafael | Gainesville, Georgia | 9/11/2023 |
| Haggerty, Brendan | Sunrise, Florida | 8/5/2024 |
| Hagood, Sandra | Fort Myers, Florida | 12/26/2023 |
| Hahn, Steven | Miami, Florida | 4/13/2024 |
| Hansen, Joshua | Fort Myers, Florida | 5/5/2024 |
| Hardy, Adam | Naples, Florida | 11/4/2024 |
| Harris, William | Goodland, Florida | 5/15/2024 |
| Hayes, Graham | Jacksonville, Florida | 3/6/2024 |
| Heil, John | Winter Springs, Florida | 7/10/2024 |
| Helton, Ronald | High Springs, Florida | 2/6/2024 |
| Hendrick, Lora | Orlando, Florida | 2/22/2024 |
| Hensel, Russell J. | Fort Myers, Florida | 11/30/2023 |
| Hernandez, David | Fort Myers, Florida | 3/3/2024 |
| Hernandez, Raphael | Miami, Florida | 10/4/2024 |
| Hintze Jr., Robert E. | Riverview, Florida | 1/27/2024 |
| Hoffman, Matthew | Lehigh Acres, Florida | 2/10/2024 |
| Howard, Austin | Tallahassee, Florida | 6/25/2024 |
| Howard, Craig | Tallahassee, Florida | 5/15/2024 |
| Howell, Kurt | Gainesville, Florida | 5/16/2024 |
| Huard, Jr, Joseph R. | Lake Worth, Florida | 9/29/2023 |
| Hurley, Michael | Tallahassee, Florida | 11/19/2024 |
| Hutchins, David S. | Crystal River, Florida | 5/3/2024 |
| Hyers, Jared | Seffner, Florida | 11/30/2024 |
| Ippolito, Christopher | Fort Lauderdale, Florida | 1/30/2024 |
| Itnyre, Greg | Jacksonville, Florida | 3/7/2024 |
| Ives, Rory | Bokeelia, Florida | 8/17/2024 |
| Jennings, Seth | Orlando, Florida | 6/23/2024 |
| Jurek, Bill | Fort Myers, Florida | 12/19/2023 |
| Kelly, Kerry Oliver | Mary Esther, Florida | 8/31/2024 |
| Kernberger, Julia | Orlando, Florida | 5/30/2024 |
| Kilgore, James "Toby" | Gulf Breeze, Florida | 4/11/2024 |
| Kipi, Adam | Oviedo, Florida | 2/6/2024 |
| Klein, Austin | Fort Myers, Florida | 11/7/2024 |
| Knight, Bryan | Fort Myers, Florida | 2/6/2024 |
| Kobie, Fred | Alva, Florida | 3/15/2024 |
| Kologiski, Karl Von | St. Petersburg, Florida | 2/4/2024 |
| Koon, Mel | Riviera Beach, Florida | 8/6/2024 |
| Kooyman, Richard | Naples, Florida | 9/27/2024 |
| Kreider, James L. | Cape Coral, Florida | 8/6/2024 |
| Lahey, Robert | Lake Worth, Florida | 5/30/2024 |
| Lai, Edward | Riverview, Florida | 2/23/2024 |
| Lambrecht, Christoph | Bonita Springs, Florida | 3/3/2024 |
| Lapotaire, Lydia A | Sanford, Florida | 8/1/2024 |
| Laskowski, Matt | Oakland Park, Florida | 12/20/2023 |
| Lastre, Humberto | Miami, Florida | 11/3/2024 |
| Lavine, Daniel | Jupiter, Florida | 5/31/2024 |
| Lavine, Sarah | Atlanta, Georgia | 6/29/2024 |
| Lawler, Brooke | West Palm Beach, Florida | 4/3/2024 |
| Lawson, Robin D. | The Villiages, Florida | 2/28/2024 |
| Lazarek, Donna | Chapmansboro, Tennessee | 12/15/2023 |
| LeBlanc, Noel | Green Cove Springs, Florida | 8/14/2024 |
| Lewis, Derek | Tampa, Florida | 10/19/2024 |
| Little, Douglas | Naples, Florida | 7/20/2024 |
| Lohmann, Shiloh | Ocala, Florida | 5/31/2024 |
| Lunsford, Daniel | Naples, FL | 11/7/2024 |
| Lynn, Mark A. | Winter Springs, Florida | 4/5/2024 |
| Lysenko, Torrie | Tampa, Florida | 2/5/2024 |
| MacDonald, Ronald G. | Tampa, Florida | 5/15/2024 |
| MacKay, Peter | Tampa, FL | 7/26/2024 |
| Maffia, Christian | Odessa, Florida | 4/27/2024 |
| Maggiore, Louis | Punta Gorda, Florida | 2/6/2024 |
| Mahurt, Matt | Fort Myers, Florida | 7/2/2024 |
| Manning, Mandy | Tallahassee, Florida | 6/29/2024 |
| Manning, Travis | Ruskin, FL | 7/31/2024 |
| Mannino, Pauline A. | Geneva, Florida | 11/30/2024 |
| Martinelli, Thomas | Weeki Wachee, Florida | 11/30/2024 |
| Marvel, David | Palmetto, Florida | 12/17/2023 |
| Maschue, Robert R. | West Palm Beach, Florida | 8/5/2024 |
| Mason, Joshua J | Bonita Springs, Florida | 8/28/2023 |
| Mason, Philip | Bonita Springs, Florida | 4/21/2024 |
| Massanova, Robert J. | Venice, Florida | 6/23/2024 |
| Matthews, Robert | Cape Coral, 33990 | 12/26/2023 |
| McBride, Sydne | Fort White, Florida | 4/11/2024 |
| McCarthy, Michael Patrick | Jacksonville, Florida | 3/7/2024 |
| McKinzie, Christopher | Tallahassee, FL | 10/19/2024 |
| Melendez, Clarissa | Hollywood, Florida | 1/24/2024 |
| Mellenthin, Donald L. | Fort Myers, Florida | 4/27/2024 |
| Meneses, Marcello | Coral Springs, Florida | 4/27/2024 |
| Micali, John | Miami, Florida | 11/30/2024 |
| Michel, Julio | St Petersburg, Florida | 2/8/2024 |
| Mighell, Gary | Naples, Florida | 11/15/2024 |
| Miller, Charles F. | Port Charlotte, Florida | 3/23/2024 |
| Miller, Michelle | Lauderhill, Florida | 3/27/2024 |
| Mills, Daniel J. | Bonita Springs, Florida | 2/5/2024 |
| Milosavljevic, Milutin | Plantation, Florida | 11/17/2023 |
| Minix, Fred | Alva, Florida | 5/6/2024 |
| Mitchell, Tom | Brooksville, Florida | 7/14/2024 |
| Mitchum, Marleigh | Jacksonville, Florida | 10/10/2024 |
| Modglin, Patrick A. | Estero, Florida | 9/18/2024 |
| Mollfulleda, Wilmer | Plant City, Florida | 8/23/2024 |
| Moore, Merle O. | Bonita Springs, Florida | 6/29/2024 |
| Morejon, Carlos | Miami, Florida | 4/11/2024 |
| Mudd, Phillip Greg | Jacksonville, Florida | 3/15/2024 |
| Mulcahy, Patrick | Lakeland, FL | 6/1/2024 |
| Mullahy, Nancy | Miami Beach, Florida | 3/21/2024 |
| Murdoch, Daniel Lee | Orlando, Florida | 5/30/2024 |
| Myers, Corey | Loxahatchee, Florida | 9/4/2024 |
| Nanan, Ryan | North Lauderdale, Florida | 1/9/2024 |
| Natanov, Mikhail | Boca Raton, Florida | 9/19/2023 |
| Neira, Mario | St. Petersburg, Florida | 11/30/2023 |
| Nemeth, Mark | Jacksonville, FL | 8/24/2024 |
| Ng, Rene | Bradenton, Florida | 7/6/2024 |
| Nicely, David | Estero, Florida | 11/22/2024 |
| Nikkel, Victor | Naples, FL | 11/7/2024 |
| Nunziato, Alyson | Delray Beach, FL | 2/23/2024 |
| O'Connor, Jill | Fort Myers, Florida | 7/10/2024 |
| O'Connor, John | Keymar, Maryland | 12/20/2023 |
| Odom, Debbie | The Villages, Florida | 12/4/2023 |
| Oggier, Lauryn | Gainesville, Florida | 2/22/2024 |
| O'Neal, Richard | Rotonda West, Florida | 12/6/2023 |
| Oven, Raney William | Tallahassee, Florida | 12/26/2023 |
| Pagozalski, Michael | Tallahassee, Florida | 2/6/2024 |
| Parker, Richard Joseph | Cape Coral, Florida | 11/7/2024 |
| Parkin, Harry | Naples, Florida | 11/3/2024 |
| Parsons II, James William | St. Petersburg, Florida | 2/23/2024 |
| Patten, Thomas L. | North Port, Florida | 12/2/2023 |
| Payton, Brandon | Tampa, Florida | 11/20/2024 |
| Peacock, Jesse | Havana, Florida | 8/26/2024 |
| Pearson, Charles D. | Middleburg, Florida | 1/26/2024 |
| Peck, Matt | Newberry, Florida | 12/20/2023 |
| Peebles, Oliver | Lithia, Florida | 2/23/2024 |
| Pena, Allan Jay | Wesley Chapel, Florida | 5/30/2024 |
| Pence, James | Yalaha, FL | 6/7/2024 |
| Pike, Craig | Sarasota, Florida | 11/30/2023 |
| Pittman, Jennifer E. | Lawtey, Florida | 8/14/2024 |
| Plummer, Steven | Fort Myers, Florida | 4/30/2024 |
| Pollitt, John | Clearwater, Florida | 3/24/2024 |
| Pool, Cory | Ocala, Florida | 8/31/2024 |
| Pool, Louis Ray | Ocala, Florida | 7/2/2024 |
| Popoli, Robert | Naples, Florida | 8/30/2024 |
| Potiyevskiy, Amrit | Hollywood, Florida | 6/8/2024 |
| Powell, Justin | Jacksonville, Florida | 7/27/2024 |
| Prete, John M. | Naples, Florida | 4/27/2024 |
| Prieto, Hernan | Fort Myers, Florida | 11/5/2024 |
| Rabolli, Justin | Boynton Beach, Florida | 2/6/2024 |
| Raburn, Timothy Shane | Seffner, Florida | 11/30/2024 |
| Radtke, Justin | Cape Coral, Florida | 2/5/2024 |
| Ragsdale, Todd | Havana, Florida | 10/9/2024 |
| Raphael, Jacques | Belleview, Florida | 1/24/2024 |
| Rauch, Martin | Sarasota, Florida | 5/27/2024 |
| Redway, Frank | Jacksonville, Florida | 3/7/2024 |
| Reichert, Shauna | Wellington, Florida | 6/30/2024 |
| Remick, James | Fort Myers, Florida | 10/20/2024 |
| Reznik, Aleksey | Hollywood, Florida | 4/3/2024 |
| Richardson, Corey | Brandon, Florida | 9/3/2024 |
| Riggenbach, Andy | Naples, Florida | 5/31/2024 |
| Ritschel, Tim | St Petersburg, Florida | 4/27/2024 |
| Roarke, Troy | St. Johns, Florida | 3/29/2024 |
| Rogers, Jeffery | Dade City, Florida | 5/10/2024 |
| Roman, Angel | Bonita Springs, Florida | 5/27/2024 |
| Rondeau II, Martin | Naples, Florida | 3/2/2024 |
| Rosales, Johnny | Miami, Florida | 4/13/2024 |
| Rupp, Rachael | Boca Raton, FL | 8/31/2024 |
| Sanchez, Lori | Sarasota, Florida | 2/28/2024 |
| Santarelli, Pat | Bonita Springs, Florida | 7/2/2024 |
| Sayler, Curtis | Ocala, Florida | 2/1/2024 |
| Schindler, Max | Pembroke Pines, Florida | 4/26/2024 |
| Schwass Jr., Jeff | Gainesville, Florida | 12/17/2023 |
| Shawyer, Matthew | Altamonte Springs, Florida | 12/15/2023 |
| Shinall, Christopher S. | Jacksonville Beach, Florida | 12/16/2023 |
| Simmons, Jr., John C. | Tampa, Florida | 2/14/2024 |
| Sinclair, Mark | Tallahassee, Florida | 11/7/2024 |
| Siongco, Jesse | Naples, Florida | 3/14/2024 |
| Skidmore, Cassie | Jacksonville, FL | 7/18/2024 |
| Smith Jr, John Andrew | Tallahassee, Florida | 2/6/2024 |
| Smith, Jonathan A. | Brandon, Florida | 9/15/2024 |
| Smith, Jr, Edmund A | Tampa, Florida | 5/7/2024 |
| Smith, Stacey | Tallahassee, Florida | 2/6/2024 |
| Smith, Stephen | Cape Coral, Florida | 10/22/2024 |
| Snyder, James | Naples, Florida | 5/31/2024 |
| Snyder, Steven | West Palm Beach, Florida | 11/30/2024 |
| Soto, David | Tamarac, Florida | 2/23/2024 |
| Southard, Robert S. | Plant City, Florida | 2/5/2024 |
| Staron, Zachary | Naples, Florida | 10/4/2024 |
| Steffens, Scott | Ft. Myers, Florida | 1/25/2024 |
| Stelmazek, Kyle Anthony | Fort Myers, Florida | 5/31/2024 |
| Stokes, Lucas | Pinecrest, Florida | 7/2/2024 |
| Stutler, Scott | Crestview, Florida | 9/6/2024 |
| Suarez, Jr., Alex | Naples, Florida | 12/2/2024 |
| Swanson, Nicole | Fort Myers, Florida | 8/5/2024 |
| Swatzbaugh III, George K. | Brooksville, Florida | 12/2/2023 |
| Tabone, Chyrisse P. | Tampa, Florida | 11/30/2024 |
| Taylor, Adam | Gainesville, Florida | 12/17/2023 |
| Taylor, Steven | Cape Coral, Florida | 3/26/2024 |
| Taylor, Travis | New Port Richey, FL | 10/19/2023 |
| Thomas, Charlotte | Lake Worth, FL | 3/4/2024 |
| Thomas, Joshua | Jacksonville, Florida | 5/25/2024 |
| Thornhill, Kenneth Troy | Cape Coral, Florida | 9/21/2024 |
| Tingley, John | Tampa, Florida | 5/7/2024 |
| Tinkham, Paul | Jacksonville, Florida | 5/15/2024 |
| Tocaruncho, Paula | Fort Lauderdale, Florida | 12/27/2023 |
| Todd, Tyler | Cape Coral, Florida | 5/25/2024 |
| Tookes, Demarius | Naples, Florida | 3/9/2024 |
| Trans, Steven | Ocala, Florida | 7/13/2024 |
| Ulrich, Christopher | Ocala, Florida | 2/1/2024 |
| Vasquez, Vincent | Delray Beach, Florida | 9/19/2024 |
| Vidaal, Scarlett | Dania Beach, FL | 2/23/2024 |
| Wahl, Mark | Boynton Beach, Florida | 4/11/2024 |
| Waldman, David G. | Tallahassee, Florida | 4/21/2024 |
| Walther, Michael E. | Ellicott City, Maryland | 5/15/2024 |
| Wambolt, Ryan | Cape Coral, FL | 10/19/2024 |
| Ward, James | Tampa, Florida | 6/29/2024 |
| Ward, Raymond | Hallandale Beach, Florida | 6/22/2024 |
| Warren, Nicholas | Sarasota, Florida | 8/13/2024 |
| Waters, Carl Scott | Cape Coral, Florida | 4/11/2024 |
| Whalen, James | Fort Lauderdale, Florida | 7/20/2024 |
| Williams, Darrell L. | Fernandina Beach, Florida | 2/28/2024 |
| Winkler, William | Bonita Springs, FL | 2/23/2024 |
| Winslow, Audrey | Stuart, Florida | 2/28/2024 |
| Winter, Scott | Fort Myers, FL | 11/3/2024 |
| Wise, Keith | Tallahassee, Florida | 5/6/2024 |
| Wolverton, Andrea | Pompano Beach, Florida | 2/23/2024 |
| Wright, Timothy | St Petersburg, Florida | 2/14/2024 |
| Wrzesinski, Danielle | Altamonte Springs, Florida | 5/30/2024 |
| Yaney, Christopher | Bonita Springs, Florida | 11/21/2023 |
| Young, Pamela | Hollywood, Florida | 6/29/2024 |
| Zammataro, Candice | Temple Terrace, Florida | 2/28/2024 |
| Zetzman, Alissa | Sarasota, Florida | 4/11/2024 |