Skip Global navigation and goto content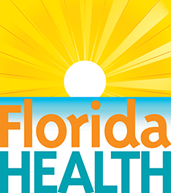 It's a New Day in Public Health.
The Florida Department of Health works to protect, promote & improve the health of all people in Florida through integrated state, county & community efforts.
Skip MegaMenu and goto content
Left navigation requires javascript to be enabled in your browser.
Meetings-
Dietetics and Nutrition Practice Council
Please note: Florida has a very broad public records law. Most written communications to or from state officials regarding state business are public records available to the public and media upon request. Your e-mail communications may therefore be subject to public disclosure.

The Council conducts most of their meeting through Telephone Conference Call. All calls begin at 9:30 am, ET. Below is the information needed to connect to the Council's conference calls:

Conference Call Number: 1-888-585-9008
Then enter Conference Room Number: 564-341-766 followed by the # sign.

---
2022 Meeting Schedule
February 03, 2022
Notice (pdf)
Agenda (pdf)
Audio
Minutes
May 05, 2022
Notice (pdf)
Agenda(pdf)
Audio
Minutes (pdf)
August 18, 2022 (Rescheduled from August 04, 2022)
Notice (pdf)
Agenda (pdf)
Audio (Note: We experienced technical difficulties during the August 18, 2022 meeting.  GBM-08.18.2023-3 will cut off at approximately 36:47. Council staff is working to try to retrieve the audio.)
Minutes (pdf)
November 03, 2022
Notice (pdf)
Agenda (pdf)
Audio
Minutes (pdf)
Agenda Request
You may submit an email request to be placed on the Council's Interested Parties List. The board routinely sends out Agenda Outlines to interested parties 7-10 days prior to an upcoming board meeting. Copies of the full "public" agenda are also available, but are subject to a duplication fee. Receipt of material by deadline date does not automatically guarantee placement on agenda. Only files that are deemed complete will be placed on the agenda.

Note: This page contains materials in the Portable Document Format (PDF). The free Adobe Reader may be required to view these files.
Past Agendas, Notices, Meeting Minutes and Audio Files
November 4, 2021
Notice (pdf)
Agenda (pdf)
Meeting Audio
Minutes (pdf)

August 5, 2021
Notice (pdf)
Agenda (pdf)
Minutes (pdf)
Meeting Audio

May 6, 2021
Notice (pdf)
Agenda (pdf)
Minutes (pdf)
Meeting Audio

February 4, 2021
Notice (pdf)
Agenda (pdf)
Notice (pdf)
Minutes (pdf)
Meeting Audio

November 5, 2020
Notice (pdf)
Notice (pdf)
Agenda (pdf)
Agenda (pdf)
Meeting Audio
Meeting Minutes (pdf)

October 23, 2020
Notice (pdf)
Agenda

August 6, 2020
Notice (pdf)
Agenda (pdf)
Minutes (pdf)
Meeting Audio

May 29, 2020
Notice (pdf)
Agenda (pdf)
Minutes (pdf)
Meeting Audio

May 7, 2020
Notice (pdf)
Agenda (pdf)
Minutes (pdf)
Meeting Audio

January 30, 2020
Notice (pdf)
Agenda (pdf)
Agenda Addendum (pdf)
Minutes (pdf)
Meeting Audio

November 7, 2019
Notice (pdf)
Agenda (pdf)
Minutes (pdf) 
Audio

May 2, 2019
Notice (pdf)
Agenda (pdf)
Agenda Addendum (pdf) 
Minutes (pdf)
Audio

August 1, 2019
Notice (pdf)
Agenda (pdf)
Addendum Agenda (pdf)
Minutes (pdf)
Audio 
January 31, 2019
Notice (pdf)
Agenda (pdf)
Minutes (pdf)
Audio
October 25, 2018
Notice (pdf)
Agenda (pdf)
Agenda Addendum (pdf)
Minutes (pdf)
Audio
July 26, 2018
Notice (pdf)
Agenda (pdf)
Agenda Addendum (pdf)
Minutes (pdf)
Audio
April 26, 2018
Notice (pdf)
Agenda (pdf)
Minutes (pdf)
Audio
January 25, 2018
Notice (pdf)
Agenda (pdf)
Agenda Addendum (pdf)
Minutes (pdf)
Audio 
December 12, 2017
Notice (pdf)
Agenda (pdf)
Minutes (pdf)
Audio
October 19, 2017
Notice (pdf)
Agenda (pdf)
Agenda Addendum (pdf)
Minutes (pdf)
Audio
August 24, 2017
Notice (pdf)
Agenda (pdf)
Minutes (pdf)
Audio
July 27, 2017
Notice (pdf)
Agenda (pdf)
Agenda Addendum (pdf)
Minutes (pdf)
Audio
April 27, 2017
Notice (pdf)
Agenda (pdf)
Minutes (pdf)
Audio
February 23, 2017
Notice (pdf)
Agenda (pdf)
Minutes (pdf)
Audio
January 26, 2017
Notice - (pdf)
Rules Workshop Agenda - (pdf)
General Business Agenda - (pdf)
Rules Workshop Minutes - (pdf)
Minutes - (pdf)
Audio
October 21, 2016
Notice - (pdf)
Agenda - (pdf)
Agenda Addendum (pdf)
Minutes (pdf)
Audio
August 30, 2016
Notice - (pdf)
Agenda - (pdf)
Minutes - (pdf)
Audio
August 29, 2016
Notice - (pdf)
Agenda - (pdf)
July 8, 2016
Notice - (pdf)
Agenda - (pdf)
Minutes - (pdf)
Audio
April 15, 2016
Notice - (pdf)
Agenda - (pdf)
Minutes - (pdf)
Audio
January 29, 2016
Notice - (pdf)
Audio
Agenda - (pdf)
Addendum - (pdf)
Minutes - (pdf)
October 16, 2015
Notice - (pdf) 
Agenda - (pdf)
Addendum - (pdf)
Minutes - (pdf)
Audio
September 11, 2015
Notice - (pdf)
Agenda - (pdf)
Minutes - (pdf)
Audio
July 24, 2015
Notice - (pdf)
Agenda - (pdf)
Minutes - (pdf)
Audio
May 8, 2015
Notice - (pdf)
Agenda - (pdf)
Minutes - (pdf)
Audio
April 17, 2015
Notice - (pdf)
Agenda - (pdf)
Minutes - (pdf)
Audio
January 16, 2015
Agenda - (pdf)
Notice - (pdf)
Agenda Addendum - (pdf)
Minutes - (pdf)
Audio
October 24, 2014
FAR Notice (pdf)
Agenda (pdf)
Minutes (pdf)
Audio
July 18, 2014
FAR Notice (pdf)
Agenda (pdf)
Minutes (pdf)
Audio
April 22, 2014
FAR Notice (pdf)
Agenda (pdf)
Minutes (pdf)
Audio
January 17, 2014
FAR Notice (pdf)
Agenda (pdf)
Audio
Minutes (pdf)
October 22, 2013
FAR Notice (pdf)
Agenda (pdf)
Addendum Outline (pdf)
Minutes (pdf)
Audio
July 24, 2013
Agenda (pdf)
Minutes (pdf)
Audio
April 24, 2013
Agenda (pdf)
Minutes (pdf)
Audio
January 14, 2013
Agenda (pdf)
Minutes (pdf)
Audio
October 24, 2012
Minutes (pdf)
Audio
July 25, 2012
Minutes (pdf)
Audio
April 25, 2012
Minutes (pdf)
Audio
January 27, 2012
Audio
Audio Files for 2011
Audio Files for 2010