Skip Global navigation and goto content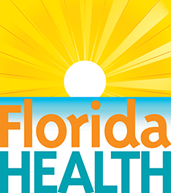 It's a New Day in Public Health.
The Florida Department of Health works to protect, promote & improve the health of all people in Florida through integrated state, county & community efforts.
Skip MegaMenu and goto content
Left navigation requires javascript to be enabled in your browser.
Investigate Complaints
Consumer Services Section
 

Fax

850-488-0796
 

Mailing Address

Department of Health 

4052 Bald Cypress Way, Bin C75 

Tallahassee, Florida 32399-3260 
How we investigate complaints
As with other types of complaints received by the Florida Department of Health, all unlicensed activity allegations are assigned a computer generated complaint number for tracking purposes. If the allegation is determined to be legally sufficient, the matter will be forwarded to a ULA investigator whose office is geographically closest to the location where the alleged unlicensed activity is occurring. In cases where the person making the allegation has provided their identifying information, a ULA investigator will contact them to verify the allegations.The investigator may also ask for more detailed information concerning certain aspects of the complaint. He or she may also ask to meet with the complainant in person for a formal interview. All ULA investigators are empowered to take sworn statements.

After discussing the allegations with the complainant, the ULA investigator will pursue all appropriate investigative steps (gather documents, conduct surveillance, question witnesses, etc.) in order to make a determination concerning the likelihood that the offense(s) took place in the manner described by the complainant. At some point, the ULA investigator will contact the appropriate law enforcement agency and apprise them of the status of the ULA investigation. In the event that a licensed healthcare provider is alleged to be somehow involved with the unlicensed activity, the ULA investigator will also coordinate his/her investigation with the ISU regulatory investigator assigned to investigate the licensee.

If the complainant's allegations can be substantiated, the ULA investigation will conclude with one or more of the following outcomes:
The subject(s) will be arrested by law enforcement.
The subject(s) will be issued a Uniform Unlicensed Activity Citation (Fine).
The subject(s) will be issued a Cease and Desist Agreement.

If the investigation determines that the alleged acts either did not take place or if they did occur but all actions were lawful and proper, the investigation will be closed as unfounded. In the event that the allegation(s) cannot be clearly proved or disproved, the matter will be closed as unsubstantiated. In any case, a detailed investigative report will be prepared by the ULA investigator supporting the conclusions reached by the investigation.

The Investigation
Under the authority of Florida Statute 456.065, investigations involving the unlicensed practice of a healthcare profession are criminal investigations that require the development of sufficient evidence (probable cause) to present to law enforcement or file charges with the State Attorney's Office in the county of occurrence. While ULA investigators are non-sworn, many have law enforcement experience gained from prior careers as police officers and detectives. This gives ULA investigators the ability to develop strong relationships within the law enforcement community. As a result, ULA investigators work cooperatively with many law enforcement agencies in joint investigations that are either initiated by DOH or the agency concerned. These investigations have had many notable successes.

Typical examples of ULA complaints that may be investigated and circumstances in which they are observed are:

Unlicensed practice of medicine

Unlicensed surgeon (possibly licensed in another country) providing "discount" cosmetic surgery.
Unlicensed individual providing Botox or other cosmetic injections in a non-medical setting like a beauty parlor or hotel room.

Unlicensed practice of dentistry

Unlicensed individual providing dental services in an apartment, garage, trailer, or storage bay.

Unlicensed massage establishments & Unlicensed massage therapists

Businesses and individuals advertising massage therapy services without being licensed to do so

Businesses & individuals advertising massage or body rubs in the "erotic services" section of various internet websites
Examples of complaints that may not merit an ULA investigation:
Allegations that only involve licensed practitioners (qualifying complaints will be forwarded to the appropriate Investigative Services office )
Allegations that involve professions not covered under F.S. 456.065