Skip Global navigation and goto content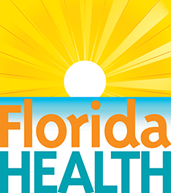 It's a New Day in Public Health.
The Florida Department of Health works to protect, promote & improve the health of all people in Florida through integrated state, county & community efforts.
Skip MegaMenu and goto content
Left navigation requires javascript to be enabled in your browser.
Licensed Midwifery
Council of Licensed Midwifery
Customer Contact Center
Council Office
Mailing Address (applications)
 

Council of Licensed Midwifery

PO Box 6330 

Tallahassee, FL 32314



Mailing Address (all other documents)
 

Council of Licensed Midwifery

4052 Bald Cypress Way, Bin C-06 

Tallahassee, FL 32399-3255



The Council of Licensed Midwifery was created within the Department of Health to assist the Department in all aspects of regulating the practice of midwifery in the state of Florida, to protect the health and welfare of mothers and infants. As authorized by 467, Florida Statutes, the Department issues licenses to Midwives. A license is required to practice midwifery in Florida.
The Council of Licensed Midwifery does not license Certified Nurse Midwives. Certified Nurse Midwives are Advanced Practice Registered Nurses, and are licensed by the Board of Nursing.
2022 New Legislation Impacting Your Profession
HB 5 Reducing Fetal and Infant Mortality
Effective: July 1, 2022
HB 5 (Full Text)
The bill adds definitions of "fatal fetal abnormality" and "medical abortion," and revised the definition of "gestation" in section 390.011, Florida Statutes. The law prohibits an abortion after a gestational age of 15 weeks and provides an exception to the prohibition when a fetus has not achieved viability under section 390.01112, Florida Statutes, and two physicians certify in writing that the fetus has a fatal fetal abnormality based on reasonable medical judgment.
The bill clarifies the requirement for monthly reporting to the Agency for Health Care Administration (AHCA), on a form adopted by rule, of surgical and medical abortions by the director of a medical facility where abortions are performed. The bill also requires physicians who perform abortions outside of a medical facility to submit a monthly report to AHCA. The bill specifies that if a woman having the abortion provides evidence that she is a victim of human trafficking, this information is required to be included in the monthly report as the reason the abortion was performed. The bill also requires that the monthly report include the number of drug regimens dispensed or prescribed for a medical abortion.
SB 768 Department of Health
SB 768 (Full Text)
Sections 12-16
Midwifery
The bill clarifies the definitions for "approved midwifery program", "preceptor", and "prelicensure course". The bill clarifies approved midwifery program education standards and clinical training requirements and aligns midwifery program approval standards with accreditation and licensing standards for direct entry midwifery programs. The bill also refines requirements for licensing midwives by examination and endorsement and clarifies requirements for temporary certification of midwives in areas of critical need and expanded access to midwifery care in areas of critical need by designating additional practice settings in conformance with other licensed health care professions.
CDC Call Regarding Johnson & Johnson's Janssen COVID-19 Vaccine
The Centers for Disease Control and Prevention (CDC) Clinician Outreach and Communication Activity (COCA) will be hosting a call at 2:00 PM ET to present the latest evidence on cerebral venous sinus thrombosis (CVST) with thrombocytopenia associated with the administration of the Johnson & Johnson Janssen COVID-19 vaccine. Speakers will discuss what is known about CVST, the importance of early detection, and updated vaccine recommendations.
Please refer to the information below to join the call. Registration is not required.
Date: Thursday, April 15, 2021
Time: 2:00 pm - 3:00 pm (ET)
Webinar ID: 161 433 6614  | Passcode:160026
Click on the Zoom link to join: https://www.zoomgov.com/j/1614336614?pwd=ZVhQUHoyaG4zVFdua2czcE9EU20wUT09  

Or iPhone one-tap: +16692545252,,1614336614#,,,,*160026#

or +16468287666,,1614336614#,,,,*160026#

Or Telephone: Dial (for higher quality, dial a number based on your current location): US +1 669 254 5252 or +1 646 828 7666 or +1 551 285 1373 or +1 669 216 1590
If you are unable to attend the live COCA Call, the recording will be available for viewing on the COCA Call webpage a few hours after the live event ends. More information about this call may be found here.
What is a midwife? 
"Midwife" means any person not less than 21 years of age, other than a licensed physician or certified nurse midwife, who is licensed under this chapter to supervise the birth of a child. 467.003(7), Florida Statutes
What is midwifery? 
"Midwifery" means the practice of supervising the conduct of a normal labor and childbirth, with the informed consent of the parent; the practice of advising the parents as to the progress of childbirth; and the practice of rendering prenatal and postpartal care. 467.003(8), Florida Statutes
Why do we license midwives? 
"The Legislature recognizes the need for a person to have the freedom to choose the manner, cost, and setting for giving birth. The Legislature finds that access to prenatal care and delivery services is limited by the inadequate number of providers of such services and that the regulated practice of midwifery may help to reduce this shortage. The Legislature also recognizes the need for the safe and effective delivery of newborn babies and the health, safety, and welfare of their mothers in the delivery process. The Legislature finds that the interests of public health require the regulation of the practice of midwifery in this state for the purpose of protecting the health and welfare of mothers and infants." 467.002, Florida Statutes.
What is a Certified Professional Midwife (CPM)? Can I practice midwifery in Florida as a CPM? 
The North American Registry of Midwives (NARM) offers the credential of Certified Professional Midwife at the national level. While many requirements to receive this certification from the NARM overlap with licensing requirements for Licensed Midwives, a CPM alone is not enough to practice in Florida.
Latest Updates 
Adverse Incident Reporting for Planned Out-of-Hospital Births
Senate Bill 510 was approved by Governor Scott on March 19th, 2018. This legislation provided requirements for the reporting of adverse incidents in planned out-of-hospital births under the Medical Practice Act (Section 456.0495, Florida Statutes). Subsequently, the Department implemented this legislation by adopting a standard form for use in reporting adverse incidents as required by 456.0495, F.S.
WHO IS REQUIRED TO REPORT?

Medical Doctors (Chapter 458, F.S.)
Doctors of Osteopathic Medicine (Chapter 459, F.S.)
Certified Nurse Midwives (Chapter 464, F.S.)
Licensed Midwives (Chapter 467, F.S.)
WHAT IS REQUIRED FOR REPORTING?
You will be required to report adverse incidents occurring in planned out-of-hospital births do the Department within 15 days after the adverse incident.

To report these incidents, you will be required to use DH-MQA 5029 - Adverse Incident Report for Planned Out-of-Hospital Births.
WHAT IS CONSIDERED AN ADVERSE INCIDENT DURING A PLANNED OUT-OF-HOSPITAL BIRTH?
456.0495(1)(a) - (g), F.S. lists the following occurrences as adverse incidents:
A maternal death that occurs during delivery or within 42 days after delivery.
The transfer of a maternal patient to a hospital intensive care unit.
A maternal patient experiencing hemorrhagic shock or requiring a transfusion of more than 4 units of blood or blood products.
A fetal or newborn death, including a stillbirth, associated with obstetrical delivery.
A transfer of a newborn to a neonatal intensive care unit due to a traumatic physical or neurological birth injury, including any degree of a brachial plexus injury.
A transfer of a newborn to a neonatal intensive care unit within the first 72 hours after birth if the newborn remains in such unit for more than 72 hours.
Nonviable Birth Certificates to be Filed with Bureau of Vital Statistics
Publication Date: July 1, 2017

Effective July 1, 2017, the Grieving Families Act created a Certificate of Nonviable Birth to be filed with the Department of Health, Bureau of Vital Statistics.
More information can be found here.
A brochure for parents who will need to request a certificate can be found here.
Telehealth Report
Publication Date: December 1, 2016

The use of telehealth technology by Florida licensed healthcare practitioners to provide patient care within the state of Florida is not precluded by Florida law. Telehealth technologies may be employed for patient care if these technologies are used in a manner that is consistent with the standard of care.
In December of 2016, The Agency for Health Care Administration (AHCA) released the Florida Report on Telehealth Utilization and Accessibility.
Department of Health Programs, Services and Initiatives