Skip Global navigation and goto content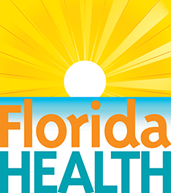 It's a New Day in Public Health.
The Florida Department of Health works to protect, promote & improve the health of all people in Florida through integrated state, county & community efforts.
Skip MegaMenu and goto content
2015 Legislation
Summaries of the enrolled bills from the 2015 legislative session that affect Florida's health care professions. Click on hyperlinks to view a brief summary, effective date and a link to the final enrolled text.
HB 269: Experimental Treatments for Terminal Conditions
HB 269 : This bill creates the "Florida Right to Try Act," which provides a framework in which an eligible patient with a terminal condition may access investigational drugs, biological products, and devices from the manufacturer after phase one clinical trials. A terminal condition is specifically defined under the Act as a progressive disease or medical or surgical condition that causes significant functional impairment, is not considered by a treating physician to be reversible even with the administration of available treatment options currently approved by the United States Food and Drug Administration, and, without the administration of life-sustaining procedures, will result in death within 1 year after diagnosis if the condition runs its normal course. The Act also defines and requires written informed consent by the patient, the parent of a minor patient, a patient's court-appointed guardian or the patient's health care surrogate. Finally, the bill prohibits actions against a physician's license based solely on his or her recommendation regarding access to or treatment with an investigational product under this Act.
HB 279 : This bill authorizes a registered pharmacy intern to administer certain immunizations or vaccines to adults under the supervision of a pharmacist who is certified to administer vaccines when the intern is acting within the framework of a protocol under a supervising physician. A registered intern who administers an immunization or vaccine must be supervised by a certified pharmacist at a ratio of one pharmacist to one registered intern. Prior to administering vaccines, a pharmacy intern will need to obtain certification which is based on at least 20 hours of coursework that has been approved by the Board of Pharmacy. The bill also expands the specified list of vaccines that a pharmacist may administer, which may also be administered by a registered intern. This bill is effective July 1, 2015.
SB 450: Pain Management Clinics
SB450
: This bill removes the expiration date on the regulation of pain management clinics. If not removed by the Legislature, sections 458.3265 and 459.0137, Florida Statutes would have automatically expired on January 1, 2016. These statutes prohibit medical doctors and osteopathic physicians from practicing in a pain management clinic that is not registered with the Department of Health (DOH) and provide minimum requirements for the operation of pain management clinics. These statutes also provide grounds for which the DOH may revoke the pain management clinic registration. This bill is effective upon becoming law.
HB 541: Athletic Trainers
HB 541
: This bill revises the legislative intent relating to athletic trainers to require athletic trainers practicing in Florida to meet minimum requirements for safe practice and to prohibit athletic trainers who fall below these minimum standards from practicing. The bill also revises the requirements for licensure as an athletic trainer. Applicants must pass the national examination to be certified by the Board of Certification and submit to background screening. Background screening requirements for new applicants, applicants whose licenses have expired, and licensees undergoing disciplinary action go into effect on July 1, 2016. This bill also authorizes the practice of athletic training, under the direction of a physician, which is communicated through an oral or written prescription or protocols rather than only pursuant to a protocol with a supervising physician. An allopathic, osteopathic, or chiropractic physician will make the determination as to the appropriate method for communicating his or her direction for the provision of services and care by the athletic trainer and the board of athletic training is directed to adopt rules pertaining to mandatory requirements and guidelines for the communication. Finally, the bill deletes the requirement for gubernatorial appointment of initial members of the Board of Athletic Trainers and revises the board's authorization to adopt certain rules. This bill goes into effect January 1, 2016.
HB 751: Emergency Treatment for Opioid Overdose
HB 751
: This bill establishes the "Emergency Treatment and Recovery Act" which authorizes health care practitioners to prescribe and dispense opioid antagonists to patients, caregivers and first responders for the emergency treatment of known or suspected opioid overdoses occurring when a health care practitioner is not available. Pharmacists are authorized to dispense an appropriately labeled opioid antagonist based on a prescription that has been issued in the name of a patient or caregiver. The bill defines caregiver and authorizes patients or caregivers to store and possess a dispensed opioid antagonist for later administration. The bill authorizes emergency responders, including but not limited to, law enforcement officers, paramedics and emergency medical technicians, to possess, store and administer emergency opioid antagonists as clinically indicated. Immunity from civil liability is provided under s. 768.13, F.S., the Good Samaritan Act, to any person, including health care practitioners and emergency responders, who possess, administer or store an approved opioid antagonist in accordance with the Act. A health care practitioner acting in good faith and exercising reasonable care is not subject to discipline under the applicable professional licensure statute and is also immune from civil or criminal liability for prescribing or dispensing an opioid antagonist in accordance with the Act. This bill is effective upon becoming law.
HB 951: Dietetics and Nutrition
HB 951
: This bill revises the Dietetics and Nutrition Practice Act and authorizes qualified individuals to use specific titles and designations, including Certified Nutrition Specialist, and Diplomat of the American Clinical Board of Nutrition. The bill also requires the Board of Medicine to waive licensure examination requirements for an applicant who meets statutory qualifications and who is a dietitian/nutritionist registered with the Commission on Dietetic Registration or a certified nutrition specialist who is certified by the Certification Board for Nutrition Specialists or a Diplomat of the American Clinical Board of Nutrition. Finally, this bill authorizes licensed dieticians/nutritionists to independently order a therapeutic diet for patients who are under the active care of a licensed physician/licensed chiropractor. This bill is effective July 1, 2015.
HB 1049: Practice of Pharmacy
HB 1049
: 
This bill specifies that the Florida Pharmacy Act and any rules adopted thereunder do not prohibit veterinarians from administering a compounded drug to any animal under the veterinarian's care or dispensing such drugs to the animal's owner or caretaker. The bill also creates s. 465.1862, F.S., to require certain provisions in a contract between a pharmacy benefits manager and a pharmacy. The contract must require the pharmacy benefits manager to update maximum allowable cost pricing information at least every seven calendar days and to maintain a process that will eliminate drugs from maximum allowable costs list or modify drug prices to remain consistent with changes in pricing data and product availability on a timely basis.
HB 7055: Highway Safety and Motor Vehicles
HB 7055
: 
This bill relates to highway safety and motor vehicles and revises multiple laws administered by the Department of Highway Safety and Motor Vehicles including provisions for funeral expenses for certain officers killed in line of duty, flag displayed when load extends beyond vehicle, permitting of over length trailers, display of vehicle for sale, hire, or rent, pilot program for rebuilt inspection services, options on application forms, residential manufactured buildings on mobile home lots, specialty and special license plates and disclosure of insurance policy numbers. In addition, the bill provides that certified emergency medical technicians with proper training can administer emergency allergy treatments. This bill goes into effect October 1, 2015.