Skip Global navigation and goto content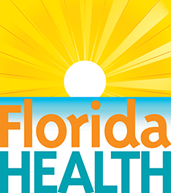 It's a New Day in Public Health.
The Florida Department of Health works to protect, promote, and improve the health of all people in Florida through integrated state, county, and community efforts.
Skip MegaMenu and goto content
Quit Tobacco for Good in 2013
January 02, 2013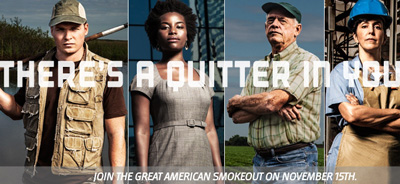 Do you or a loved one want to quit tobacco this New Year? The free and convenient services offered by the Florida Department of Health's Tobacco Free Florida can double your chances of success.
If you use tobacco, the most important step you can take for a healthier and longer life is to quit.
Here are 12 tips to help you prepare to quit in 2013:
Make a plan. A quit plan is the first step for a successful quit attempt.
Make a list of your reasons for quitting and keep it somewhere you'll see it every day.
Start thinking about your health. Learn about the many ways tobacco damages your health.
Monitor your tobacco use to become aware of what triggers you to smoke. From now until your quit date, keep a tracker that includes the date, time, and a description of the situation that caused the urge to smoke.
Get support from family and friends. You can increase your chance of success if you have support. Tell your family, friends and co-workers that you're going to quit and want their support. If they smoke, ask them not to smoke around your or leave cigarettes out where you can see them.
Believe in yourself. Quitting tobacco is hard. But it's not impossible. In fact, there are more former smokers than current smokers in the state.
Find out how much money you can save at www.tobaccofreeflorida.com/calculator. Quitting is great for your health and your wallet. Once you know how much money you can save, make a plan for how you'll reward yourself with that money.
Create a Cigarette Butt Jar. Use a clear jar or bottle and add water to the bottom. Add in the remains of the cigarettes you smoke in the next few days or empty the butts and ashes from your ashtrays. Keep the jar where you can readily see it and smell the contents regularly to remind yourself of how filthy and stinking smoking is.
Start a healthy diet. To reduce weight gain and help you quit, add nutritious and low-calorie foods to your grocery list. A healthy diet will also help you manage stress while quitting. Talk to your health care provider about what diet is best for you.
Start exercising. It can help you quit and reduce the risk of weight gain. And exercise isn't just good for the body; it's good for the mind. Exercise increases endorphins, which boosts your mood. Talk to your health care provider before beginning any exercise program.
Prepare for nicotine withdrawal and recovery symptoms. These may feel unpleasant, but they're common and temporary. Stay positive. These symptoms are part of the quitting process and a sign that the body is healing from the damage done from tobacco use.
Get rid of cigarettes and ashtrays. The night before your quit date, throw out all of your cigarettes, ashtrays and any other tobacco products at home, at work and in your car.
Tobacco Free Florida has three ways to help you quit. Create a comprehensive quit plan with the help of the Florida Quitline, Web Coach or Area Health Education Centers' in-person services. Learn more at www.tobaccofreeflorida.com.
For Media Inquiries
Error processing SSI file