Skip Global navigation and goto content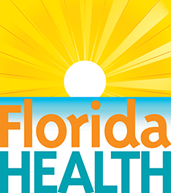 It's a New Day in Public Health.
The Florida Department of Health works to protect, promote & improve the health of all people in Florida through integrated state, county & community efforts.
Skip MegaMenu and goto content
FLU Information
January 11, 2013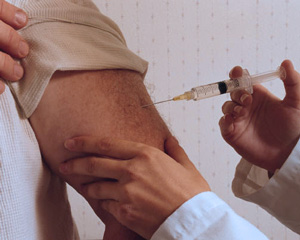 Flu Season May Have Come Early This Year, But That Doesn't Mean It's Too Late to Get Vaccinated
Influenza, that pesky annual visitor, has struck early this year, causing 47 states to report widespread geographic influenza activity since December 30. Reports of this unusually severe flu activity are based on influenza-like-illness (ILI)-related doctor visits and laboratory-confirmed influenza cases, and should serve as a reminder to seek flu protection before it's too late.
Influenza, a respiratory illness, is transmitted through droplets created when those infected with the flu sneeze, cough, or even talk. By landing in the mouths or noses of those nearby, it becomes a contagious and rapidly-spreading force to be reckoned with. The flu can feature any variety of symptoms, including fever or chills, sore throat, cough, runny or stuffy nose, body aches, headaches, and fatigue.
Because the flu lurks everywhere and plagues you with symptoms sure to keep you home from work and school, it's an illness worth fighting proactively. You can help avoid the flu by washing your hands and staying out of contact with those infected, but the best defense against influenza is the annual flu vaccine. Flu vaccines come in two forms. The "flu shot," a needle containing a killed flu virus, is the most common and comes in three forms to better accommodate patients of different ages and health conditions. A nasal spray vaccine is a worthy alternative, particularly for non-pregnant people ages two through 49.
The Florida Department of Health recommends getting vaccinated before flu season typically kicks off in September or October, and although the flu is taking the nation by storm, it's never too late to start fighting influenza. Influenza picks up speed in the early winter months, making now the most important time of year to be protected against the flu. Be wary not to rely on last year's flu shot as this year's protection—flu viruses are ever-changing strains, so re-vaccination is necessary to effectively fight influenza.
If you do catch this troublesome virus, make sure you do your part to make sure influenza spreads no further. Cover your nose and mouth while sneezing and coughing, and wash your hands often. If you have a fever, remain at home for at least 24 hours after it has subsided. You may be contagious for five to seven days after your symptoms dissipate, so be mindful of those around you as you return to school and work. Those affected by flu are often contagious before even knowing they are sick, so the aforementioned precautionary methods are important all the time, even if you don't show any influenza-like symptoms.
Influenza can be debilitating enough on its own, but the possibility of flu complications is yet another reason to protect yourself this flu season. Young children, elders, pregnant women, and people with such health conditions as asthma, diabetes and heart disease are more likely to develop serious complications. Bacterial pneumonia, ear and sinus infections, dehydration, and the worsening of existing medical conditions are the most common flu-related complications, and can lead to severe illness or death. Between 1976 and 2006, estimates of flu-related deaths in the United States fall between the staggering figures of 3,000 to 49,000.
This year has already seen high flu activity across the country. Don't fall victim to influenza this season, and protect those you love by encouraging them to get vaccinated.
---
The Florida Flu Review provides information from various surveillance systems used by the Florida Department of Health (DOH) to measure influenza activity. This weekly report includes national and statewide flu activity broken down by county and region; the number of flu-related visits to partnering emergency room and doctor's offices around the state; and activity in various settings like schools and nursing homes. An updated Florida Flu Review will be available each Thursday.
DOH's latest Flu Review
Watch this short video of State Surgeon General, Dr. John Armstrong, about getting a flu vaccine.