Skip Global navigation and goto content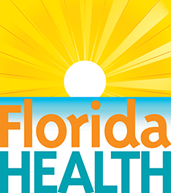 It's a New Day in Public Health.
The Florida Department of Health works to protect, promote, and improve the health of all people in Florida through integrated state, county, and community efforts.
Skip MegaMenu and goto content
Don't Cry Over Spilled Milk
February 10, 2013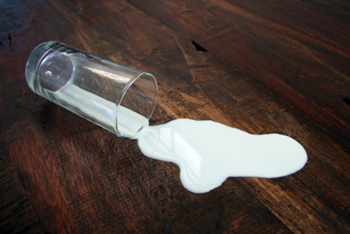 Any mom who has breastfed has probably cried over spilled milk.  Our hormones are unpredictable and taking care of a young infant can be exhausting for all moms. We know every ounce counts, after all, breast milk has been called "liquid gold," and wouldn't you cry too if you spilled the equivalent of $1,600 per ounce?
Breastfeeding is what nature intended for mothers and babies. Breastfeeding isn't just about the milk though. Breastfeeding helps to build a bond between mom and baby that can last a lifetime! It is this unique bond that attracts many moms to breastfeeding.
When the normal breastfeeding relationship does not take place, health problems can occur. Babies who are not breastfed are at much higher risk of numerous infections and illnesses. They also have a much higher rate of hospitalization in the first year of life. Additionally, babies and children who are not breastfed for at least several months have higher rates of obesity and diabetes and Sudden Infant Death Syndrome (SIDS). Studies also show that women who have not breastfed have an increased risk of breast and ovarian cancers, diabetes and osteoporosis. And of particular interest to moms who may be feeling especially down about having gained some extra baby weight, breastfeeding can help women lose the extra pounds gained during pregnancy. Those extra pounds are being used to make milk!
According to the most recent Centers for Disease Control and Prevention (CDC) Breastfeeding Report Card released in 2012, 77 percent of Florida moms have started breastfeeding. Better health outcomes for both children and women, though, are connected to the exclusivity and duration of breastfeeding. In Florida, only 39 percent of Florida moms are exclusively breastfeeding at three months and barely 19 percent at six months, which means many moms and babies may not be reaching their breastfeeding goals. This drop off may be contributed to the lack of social and emotional support given to new moms, and a lack of skilled breastfeeding help in the early postpartum period.
On February 11th (known as "Don't Cry Over Spilled Milk Day!"), the Florida Department of Health reminds all breastfeeding moms not to stress over spilled milk or any other challenges breastfeeding may bring.
Try these tips to make breastfeeding go more smoothly for you and your baby:
Learn about breastfeeding while pregnant. Attend breastfeeding support groups and classes. Get skilled breastfeeding help early.  Help is out there. Have your breastfeeding helper's telephone numbers handy to call when you are feeling unsure of yourself.
Nurse early and often. Newborns need to nurse 10 to 12 times in 24 hours. The more often they nurse, the more milk you make and the better their weight gain!
Stay active. Exercise can improve a mother's health and have an overall positive effect on her mood. Get those endorphins pumping with some light exercise (with your doctor's approval).
Stay committed. It takes at least four to six weeks to fully establish your milk supply and to start feeling like a pro at breastfeeding.
Have a breastfeeding plan. If you are separated from your baby during the day, plan on expressing milk a least three times a day. Nurse your baby after work or school and on your days off to help keep up your milk supply.
Stay comfortable. If you are an employed mother and are expressing milk during the work day, wearing a two-piece outfit may help. Invest in a quality breast pump.
Stay supported. Emotional support is an important component of successful breastfeeding. Talk to your family about how they can help you achieve your breastfeeding goals. Work with your supervisor or human resources department about any work-based efforts to assist nursing mothers.
Stay focused. Breastfeeding and your baby are your priority right now. Minimize distractions while nursing or pumping. Listen to music, take some deep breaths or have a relaxing drink like warm milk or decaf tea.
If any breast milk is unfortunately spilled, just remember to save the crying for the baby and instead, stay focused on the wonderful breastfeeding relationship you are building with your baby through your commitment to breastfeeding!
Additional Resources
For Media Inquiries
Error processing SSI file