Skip Global navigation and goto content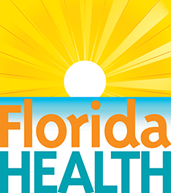 It's a New Day in Public Health.
The Florida Department of Health works to protect, promote, and improve the health of all people in Florida through integrated state, county, and community efforts.
Skip MegaMenu and goto content
Smokeless Is Not Harmless
February 12, 2013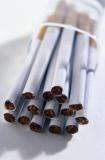 Just ask Rick Bender. Some call him "the man without a face." At the age of 12, he started using spit tobacco, commonly known as chewing tobacco. At 26, he was diagnosed with oral cancer. He underwent several major surgeries and as a result he lost half of his jaw, a third of his tongue, and 25 percent use of his right arm. He almost lost his life.
Real stories of cancer survivors like Rick Bender and the stories of so many who have died from this disease are powerful reminders of the consequences of using smokeless tobacco.
Tobacco Free Florida sat down with Rick Bender. When asked about the effects of using smokeless tobacco, he said:
"You hear this argument from people: 'Spit tobacco doesn't hurt anybody but me.' Well you know what, there is a little bit of truth to that. But the reality of the matter is it doesn't hurt anybody, except the ones you love the most."
The Dangers of Smokeless Tobacco
Because these products are smokeless, many underestimate their serious health risks. In fact, while cigarette use continues to decline, smokeless tobacco use has remained rather steady among Florida's youth.
Using smokeless tobacco can cause oral cancers, which can form within just five years of regular use,i and can cause cancer of the esophagus, pharynx, larynx, stomach, and pancreas.ii It increases the risk of heart attack and stroke,iii and increases the risk of reproductive health problems such as reduced sperm count and abnormal sperm cells for men. Women who use smokeless tobacco may be at an increased risk of  preeclampsia (a condition that may include high blood pressure, fluid retention, and swelling), premature birth, and low birth weight.iv
What better time to raise awareness about these dangerous tobacco products and to help tobacco users quit than during Through With Chew Week? This year, this important health observance takes place Feb. 17–23 and includes the Great American Spit Out on Thursday, Feb. 21.
For more information on smokeless tobacco and resources to quit, visit www.tobaccofreeflorida.com/smokelesstobacco.
---
i The S.T.O.P. Guide (The Smokeless Tobacco Outreach and Prevention Guide): A Comprehensive Directory of Smokeless Tobacco Prevention and Cessation Resources. Applied Behavioral Science Press, 1997; Hatsukami, D & Severson, H, "Oral Spit Tobacco: Addiction, Prevention and Treatment," Nicotine & Tobacco Research 1:21–44, 1999
ii National Cancer Institute, Centers for Disease Control and Prevention, Stockholm Centre of Public Health. Smokeless Tobacco Fact Sheets. Third International Conference on Smokeless Tobacco; Stockholm. September 22–25, 2002
iii Boffetta, P, et al. "Use of smokeless tobacco and risk of myocardial infarction and stroke: systematic review with meta-analysis," BMJ, 2009; 339 (aug18 2): b3060 DOI: 10.1136/bmj.b3060
iv World Health Organization. Smokeless Tobacco and Some Tobacco-Specific N-Nitrosamines. International Agency for Research on Cancer Monographs on the Evaluation of Carcinogenic Risks to Humans Vol. 89. Lyon, France: World Health Organization, 2007
For Media Inquiries
Error processing SSI file