Skip Global navigation and goto content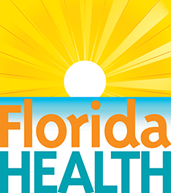 It's a New Day in Public Health.
The Florida Department of Health works to protect, promote, and improve the health of all people in Florida through integrated state, county, and community efforts.
Skip MegaMenu and goto content
The Choking Game—A Game with Deadly Consequences
May 20, 2013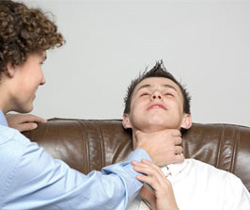 Blacking out, asphyxiation, unconsciousness, passing out—this may sound extremely dangerous to parents, yet some adolescents and teenagers consider it exhilarating. The choking game, an activity played to get a brief high, has become a craze among youth from ages six to 19.
According to the Centers for Disease Control (CDC) and Prevention, during the game, participants either choke each other or use a noose to choke themselves. After a few seconds, the child or teen may pass out, which can lead to serious injury or death. Within three minutes of continued strangulation (i.e., hanging), basic functions such as memory, balance and the central nervous system start to fail. Death can occur shortly after.
Consider these alarming facts from CDC:
Boys were much more likely to die from the choking game than girls; 87 percent of victims were boys.
Most of the children who died from the game, 89 percent, were 11–16 years old.
Nearly all of the children who died were playing the game alone when they died.
Deaths have occurred all over the United States; the choking game isn't limited to one area of the country.
Telltale Signs
Parents, educators, healthcare providers, or peers—if you observe any of the following signs, a child may have been involved in the choking game:
Discussion of the game or its aliases
Bloodshot eyes
Marks on the neck
Wearing high-necked shirts, even in warm weather
Frequent, severe headaches
Disorientation after spending time alone
Increased and uncharacteristic irritability or hostility
Ropes, scarves, and belts tied to bedroom furniture or doorknobs or found knotted on the floor
The unexplained presence of dog leashes, choke collars, bungee cords, etc.
Petechiae (pinpoint bleeding spots) under the skin of the face, especially the eyelids, or the conjunctiva (the lining of the eyelids and eyes)
What You Can Do
The global nonprofit campaign Games Adolescents Shouldn't Play (GASP) suggests that if you hear your child talking about the choking game or suspect they're playing it:
Supervise him or her very closely, and check that siblings or friends are not involved.
Alert your child's school so they can monitor the situation; often other students may also be participating.
Consider alerting your child's friends' parents as well.
Dispose of items that could be used for the purpose of self-strangulation.
If you feel strongly that your child may be playing the choking game, seek professional counseling and support for your child and family.
For more information on the choking game, visit the Centers for Disease Control (CDC) and Prevention website. You may also wish to read Unintentional Strangulation Deaths from "The Choking Game" Among Youths Aged 6–19 Years—United States, 1995–2007.
For Media Inquiries
Error processing SSI file