Skip Global navigation and goto content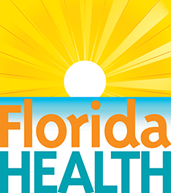 It's a New Day in Public Health.
The Florida Department of Health works to protect, promote & improve the health of all people in Florida through integrated state, county & community efforts.
Skip MegaMenu and goto content
Fun in the Sun May Prove Lethal if Exposed to Rare Amoeba
May 20, 2013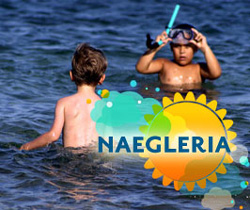 Florida's summer months are magical. Children splashing in pools, vacationers visiting lakes, lazy river tubing, and friends basking in days of endless sun are only some images that come to mind. But, like all revelry, enjoying the fresh bodies of water this great state offers may come at a price.
Many risks should be considered when seeking adventure in Florida lakes, rivers, or even pools, the most important of which is Naegleria fowleri. This specific amoeba, although quite rare (only 123 reported cases since its discovery in 1962), directly targets a person's brain and causes PAM, or the Primary Amebic Meningoencephalitis disease. Because scientists have not yet found an effective cure, awareness of the severity, causes, and symptoms of the bacteria is essential for all who enjoy the warm southern waters.
Naegleria fowleri is a single-cell amoeba with a 99 percent chance of resulting in fatality once it causes PAM, whose symptoms bear striking resemblance to those of bacterial meningitis. This organism invades the central nervous system solely through the nasal passages. It quickly reaches the brain and begins to destroy brain tissue. This, perhaps, is why it is commonly referred to as the "brain-eating amoeba". It is found mostly in southern tier states, but can also be found in other parts of the world, including the United Kingdom, Pakistan and New Zealand.
Requiring only warm seasonal temperatures and unsterilized environments to thrive, researchers have found no specific conditions that produce this organism, a complicating factor that contributes to the difficulty of finding a cure. The development of a new technique may allow for the identification of this amoeba in a reduced time frame. For now, prevention is the only solution.
Until there is more information about PAM, there will always be a risk involved when choosing to participate in these recreational activities. Here are ways to prevent the organism from entering the body:
Refrain from bathing in low-level waters of high temperature
Hold nose shut with fingers or clips when in the water
Hold head above water at all times
Avoid digging and stirring sediments within and around swimming area, as some bacteria tend to live in the soil
Exposure to the harmful amoeba may also occur when using neti pots to rinse your sinuses of cold/allergy-related congestion. Unfiltered tap water may carry the organism and is not safe for use. If you use neti pots, please be aware that the FDA advises you to use sterile water, or filter the water, before placing it in the pot and to clean it thoroughly after every use.
Should you be affected by the amoeba, seek a physician's help immediately, as PAM usually becomes fatal within five days of exposure. Recognizable symptoms include headache, fever, nausea, disorientation, vomiting, stiff neck, seizures, loss of balance, and hallucinations.
Remember, this disease is rare and smart prevention strategies will surely allow you to revel in the fun and relaxation that comes with the summer season.
Read the FDA's advice on the use of neti pots at: http://www.fda.gov/ForConsumers/ConsumerUpdates/ucm316375.htm
For more general information about the amoeba, visit: www.cdc.gov/parasites/naegleria/general.htmll
References
10.1128/​CMR.00021-07 Clinical Microbiology Review. January 2008 vol. 21 no. 1 60–96.