Skip Global navigation and goto content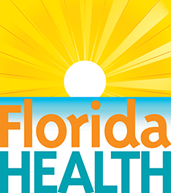 It's a New Day in Public Health.
The Florida Department of Health works to protect, promote & improve the health of all people in Florida through integrated state, county & community efforts.
Skip MegaMenu and goto content
Adding Chlorine Doesn't Mean It's Clean: The Truth about What's Swimming in Your Pool
May 22, 2013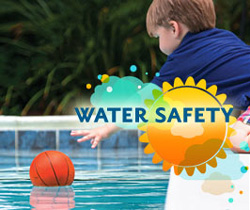 What's your idea of a perfect summer day? It probably includes an exciting trip to the local public pool or watching the kids enjoy your personal pool while those burgers finish grilling. Most of us believe our pools are safe and clean because we trust the chlorine to kill bacteria and maintain a germ-free environment for swimming. Usually, chlorine gets the job done. But every now and then the bacteria and germs caused by bodily secretions like sweat, urine, personal care products, etc. may put a damper on these carefree summer days.
For a healthy swimming experience, we must each do our part to keep ourselves and our pools, as clean as possible. So what exactly do we need to know about these germs that are swimming among us?
When the by-product of chlorine mixes with the chemicals in our bodies, they create chloramines, which cause the strong pool smell we mistakenly believe to be an excess of bleach in the water. This can cause serious eye irritation, affect our respiratory tract and worsen chronic diseases like asthma. So the next time your eyes are red after a fun day at the pool, keep in mind that there were probably several unwanted chemicals splashing around with you. In fact, the toxins released by our own bodies use up the chlorine in our pool waters, leaving almost no trace of it to actually keep the water bacteria-free.
The leading illness associated with unhealthy swimming environments is known as Cryptosporidium (or Crypto). It happens when a fellow swimmer suffering from diarrhea accidentally infects someone else around them. Swallowing these germs can cause diarrhea lasting up to two to three weeks. The disease can live in pool water for up to ten days. Symptoms include severe diarrhea, abdominal cramps, fever, nausea, and vomiting. Although this may make you cringe, it rarely occurs. Public pools frequented by small children are at greatest risk. In Florida there is an average of 130 cases per year.
To protect yourself and other swimmers here are a few steps to take:
Do not swim when you have diarrhea and make sure you take bathroom breaks every 60 minutes.
Shower with soap before you start swimming and take rinse showers every time you get back into the water.
Wash your hands after visiting the bathroom or changing diapers.
Visit your local hardware and pool-supply store and purchase pool test strips to check the chlorine and pH levels before getting into the water.
Don't swallow the water you swim in.
Parents should take children on bathroom breaks every 60 minutes and check diapers every 30–60 minutes.
Parents should also take note: The use of swim diapers and swim pants don't necessarily keep fecal bacteria out of the water. It may delay the germs from spreading, but within just a few minutes an unchanged diaper can contaminate a wide area of water.
Remember, swimming is a great form of physical activity and a popular way to have a good time with family and friends. So next time you go for a swim, don't panic! It's easy to stay clean and healthy if you follow a few simple safety tips.
For instructions on what to do if fecal matter is found in a pool near you, check out this information from the CDC: http://www.cdc.gov/healthywater/pdf/swimming/pools/fecal-incident-response-recommendations.pdf
For more info on how to protect yourself from Recreational Water Illnesses (RWI's): http://www.cdc.gov/healthywater/swimming/protection/steps-healthy-swimming.html