Skip Global navigation and goto content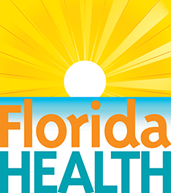 It's a New Day in Public Health.
The Florida Department of Health works to protect, promote & improve the health of all people in Florida through integrated state, county & community efforts.
Skip MegaMenu and goto content
Poison Prevention in Florida's Scorching Summer
July 10, 2013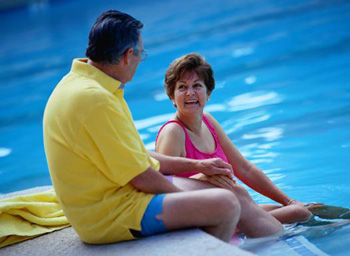 Potentially poisonous items around the house, in our medicine cabinets, and in our yards might prove dangerous to our health and the health of children, so the Florida Department of Health (DOH) encourages all Floridians to be aware and take caution this summer. The nearly 200,000 calls to Florida's three Poison Information Centers in 2010 serve as a reminder that protecting yourself and your children from poison is crucial to your health.
"With children out of school for the summer, they may be spending more time outdoors or have easier access to dangerous products indoors while unsupervised," reminds Dr. Jay Schauben, Director of the Florida Poison Information Center-Jacksonville. "Safeguard your home and outdoor areas to make sure you and your children are safe."
During the summer season we're exposed to substances which might not appear to be hazardous at first, but could prove poisonous if ingested or touched. These items include:
Pool products—Chlorine and bromine, very common pool chemicals, come in both tablet and powder form and can be dangerous if even breathed in (which can occur when first opening container). Store in a safe place and use caution when opening packaging.
Sunscreens and insect repellents—remember to use as directed on packaging or labels. Store out of reach of children who could accidentally ingest these chemical-filled products
Grilling—Both charcoal and gas grills have possible dangers associated with their use. Charcoal lighter fluid can cause irritation to the skin or eyes. All exposures to lighter fluid should be reported immediately. Be sure to only use gas grills outdoors in well ventilated areas to avoid carbon monoxide exposure.
Tiki torch fluid—Prevent unintentional ingestions by keeping the product in its original container and using a funnel to pour it directly into the tiki torch. Tiki torch fluid should always be stored in a locked cabinet and away from food items as well as children who might mistake it for apple or ginger ale due to its similar color.
To best avoid harmful side effects, wash your hands after handling these items and keep them away from your eyes and mouth.
Outdoor risks associated with poisoning include:
Bites and stings—Poison Centers receive thousands of calls every year regarding bug bites and stings. While these may be uncomfortable, very few bites are life threatening. The main concern after an insect sting is an allergic reaction, which may come on quickly or gradually. Signs of allergic reaction may include itching & swelling beyond the bite site, chest discomfort, difficulty breathing/speaking/swallowing, or feeling faint or nervous. If these problems occur, call 911 or seek medical attention immediately.
Snakes—If you're going for a hike in one of Florida's beautiful parks or swimming down a lazy river, remember to keep an eye out for venomous snakes, especially Cottonmouths and Water Moccasins, who are usually found in or around water. Most do not scare away easily and will bite if they feel threatened. If you or anyone near you has been bitten, keep still and calm, as this can slow down the spread of venom. Seek medical attention as soon as possible and dial 911 or call local Emergency Medical Services.
Plants—Florida has beautiful plants throughout the state, but some of these plants can be a poisoning risk if ingested or touched. Some of the most common house and garden plants that can be poisonous include Dieffenbachia, Caladium, Lantana, Wild mushrooms, and Poison Ivy. Also be mindful of any unidentifiable berries or fruits because they may be poisonous as well.
In addition to these summer-specific products, it's important to remember that cosmetic and personal care products are the leading cause of accidental poisonings by children under the age of six. Children also commonly ingest household cleaners, medications, and foreign bodies (coins, watch batteries, etc), so make sure to treat these items as potential poisons and store them in a safe place away from their reach.
The Florida Poison Information Center Network, with Centers in Jacksonville, Miami and Tampa, is a vital emergency resource in cases of known or suspected poisonings and a source of educational information on what hazardous materials we may have in our homes or gardens. The healthcare professionals at these Centers will immediately respond to poison emergencies and answer poison-related questions about medications, household products, environmental dangers and other potentially dangerous substances.
The Florida Poison Information Center Network, administered by the Florida Department of Health, Children's Medical Services, is available 24-hours a day at 1-800-222-1222.
For more information on Poison Control Centers, visit the Florida Poison Information Center Network at: www.fpicn.org
Find out more about unintentional poisoning at the Center for Disease Control and Prevention (CDC)'s page: www.cdc.gov/homeandrecreationalsafety/poisoning/