Skip Global navigation and goto content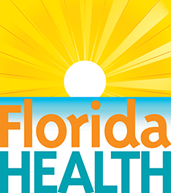 It's a New Day in Public Health.
The Florida Department of Health works to protect, promote, and improve the health of all people in Florida through integrated state, county, and community efforts.
Skip MegaMenu and goto content
Healthy Mom, Healthy Baby
November 19, 2013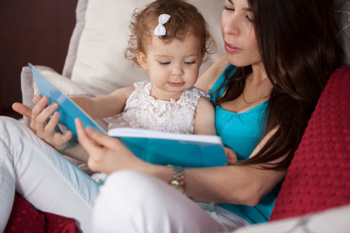 Pregnancy can be a very exciting time, but it often comes with many questions. "How can I best take care of myself?" "Will my baby be healthy?" "How will I know what is best for my baby after he/she is born?" Although all pregnancies come with some risks, there are many things a woman can do to lower risks to her and to her baby. Women with chronic diseases, such as diabetes, high blood pressure, epilepsy or lupus are especially at risk during pregnancy and their baby is too.
Before becoming pregnant…
Visit your health care provider to find out if you have any health problems and to get tips on how to prepare for a pregnancy.
Take multi-vitamins with 400 micrograms (mcg) of folic acid before and during pregnancy to help prevent birth defects.
If you use tobacco products or drink alcohol, stop before becoming pregnant.
Do not take any drugs or medications not prescribed for you.
Exercise and eat healthy with a goal of reaching a healthy weight.
Find a doctor or midwife who you will feel comfortable seeing while you are pregnant.
When you become pregnant…
See your doctor or midwife early in your pregnancy and bring questions with you to ask at each visit. Continue seeing your doctor or midwife during your entire pregnancy.
Ask your doctor to complete the Healthy Start Prenatal Risk Screen. The risk screen is a set of questions that helps you find out if there is anything about your health, current living environment, or everyday activities that could cause problems for you or your baby.
Do not drink alcohol or use drugs or medications without approval from your doctor or midwife. This includes medications you can buy without a prescription, herbal products, and even some herbal teas.
Eat healthy and drink plenty of water. Ask your doctor or midwife about exercises you can do to keep your body healthy and strong. Relax as much as you can.
Take childbirth, newborn baby or breastfeeding classes, to learn about what to expect during your baby's birth as well as after he or she is born.
Choose a pediatrician for your baby.
After your baby is born…
It is very important that your baby has a safe place to sleep. Sudden Unexpected Infant Death (SUID) is the leading cause of healthy babies dying before their first birthday. SUID is a sudden, unexpected or unexplained death for which the cause is not immediately known.
To lower your baby's risk for SUID, ensure that your infant has a safe sleep environment. Always put your baby on his/her back to sleep. Make sure the sheet is tucked in tightly. NO blankets, crib bumpers, pillows, stuffed animals, or any other items in the crib.
Do not allow anyone to smoke around your baby.
Take your baby to the doctor for all well-baby check-ups and shots, whenever he/she is not eating well, not sleeping or sleeping more than usual, has a bad cough, is vomiting a lot, or whenever something just does not seem right with your baby.
Make your home safe for your baby by moving anything from reach that could hurt him/her.
Hold and play with your baby. Holding babies help them to feel loved and secure, and playing with babies helps them learn.
Enjoy your baby!
For more information on healthy pregnancies and healthy babies, visit the Florida Department of Health Pregnancy Resource page; contact your local March of Dimes office or visit www.marchofdimes.com/pregnancy.aspx. For more information on safe sleep, visit the Ounce of Prevention Fund of Florida at: www.ounce.org/safe_sleep.html. For more information on Healthy Start visit www.healthystart.org.
For Media Inquiries
Error processing SSI file