Skip Global navigation and goto content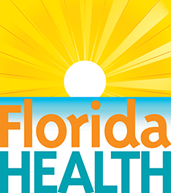 It's a New Day in Public Health.
The Florida Department of Health works to protect, promote, and improve the health of all people in Florida through integrated state, county, and community efforts.
Skip MegaMenu and goto content
Thyroid Awareness—Getting the Low-Down Could Change Your Life
February 07, 2014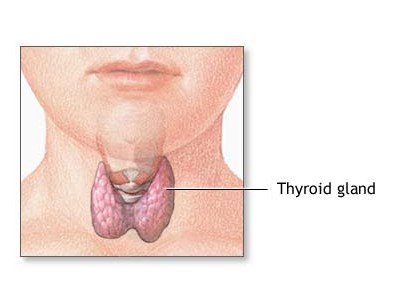 What is small, located at the base of your neck near your collar bone and has a distinctive butterfly shape? The thyroid, of course!
While it may be small, the thyroid is one of our most important glands. It regulates the rate of our heartbeat, the speed at which we burn calories and other functions of our brain, liver, kidneys and skin. A healthy and functioning thyroid gland is vital to our body's well-being.
According to the American Association of Clinical Endocrinologists, 30 million Americans currently experience thyroid issues, yet half are not aware of the potential cause. If your thyroid isn't functioning properly, it's likely to affect every aspect of your health. Sluggish energy levels, on-going weight issues and depression are all signs something may be amiss.
The gland's function is to produce thyroid hormone, which supplies energy to cells, tissue and organs in the body. An undiagnosed thyroid problem may significantly raise a person's risk of obesity, heart disease, depression, anxiety, hair loss, infertility and a host of other health problems. If you suspect you may have a thyroid problem, seek your health care provider's advice as soon as possible.
There are two main types of thyroid disease—hyperthyroidism and hypothyroidism. Hyperthyroidism is when too much thyroid hormone is produced, and hypothyroidism is when there is too little. Thyroid disease is by far more common than diabetes or heart disease, and women are five times more likely to suffer from hypothyroidism than men. Teenagers, children and infants can be also affected.
Consider having a thyroid check if you experience these common signs of a thyroid problem:
Joint or Muscle Pain
Carpal Tunnel/Tendonitis
Neck Discomfort/Enlargement
Hair/Skin Changes
Bowel Problems
Menstrual Irregularities and Fertility Problems
Family History
Cholesterol Issues
Depression and Anxiety
Unexplained Weight Changes
Fatigue and Brain Fog
There are effective treatments available for thyroid disorders, and the key is recognizing the symptoms. Schedule an appointment with your health care provider today to get "in the know" and discuss the potential treatment that is right for you.
For more information, please visit the Centers for Disease Control and Prevention's webpage regarding thyroid disease at http://www.cdc.gov/nceh/radiation/hanford/htdsweb/guide/thyroid.htm#link2.
Additional Resources
For Media Inquiries
Error processing SSI file