Skip Global navigation and goto content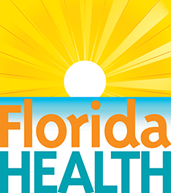 It's a New Day in Public Health.
The Florida Department of Health works to protect, promote & improve the health of all people in Florida through integrated state, county & community efforts.
Skip MegaMenu and goto content
Healthy Foods During Emergencies—Practice Your Emergency Menu!
September 30, 2014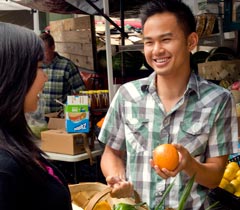 Food safety during an emergency is critical to maintaining your wellbeing and finding creative ways to feed a family if refrigeration and electricity are unavailable can be an issue. It's good to know there are plenty of healthy choices to include as part of your family's emergency plan.
First, review your plan and make a list of healthy food items that can be stored without refrigeration and require no electricity for preparation. In times of distress, good food can not only curb your hunger, but can help you feel your best under difficult circumstances.
Consider these healthy snack options for your list:
Oranges—the thick skin keeps the fruit fresh longer than others.
Nuts—can keep you fuller longer.
Oatmeal—can be made by boiling water on a gas stove.
Beans—can add a healthy change from other room temperature foods.
Dried fruit—high energy snacks that sweetly satisfy.
Granola—a great source of whole grains and filling for many hours.
Canned tuna—a healthy option for most people during a disaster. Eat up to 6 ounces of albacore tuna per week or up to 12 ounces of canned light tuna per week according to the U.S Food and Drug Administration.
Crackers and peanut butter—a small amount can provide protein and good fat and help avoid overindulgence of sweets.
Stove-top popcorn—a fun food to cook when kids need a distraction and a healthy snack to eat.
The Mayo Clinic of Florida recently created some useful guidelines for healthy food in an emergency:
A sample three-day meal plan to feed up to four people,
A grocery shopping guide, and
Easy recipes that don't require power or refrigeration but are still colorful and nutritious, like "Coconut Oatmeal Energy Bars," "Stir It Up Vanilla Pudding Parfait," "Reggie's Chopped Barbecue Chicken Salad on Flatbread" and "Chocoholic Peanut Butter Pie."
In the event of an emergency or power outage, remember these steps:
Eat your fresh food first: breads, fruits or vegetables, and food from the refrigerator while it's still cold.
Next, eat your frozen food.
Finally, eat your emergency food and any canned foods you have stored.
Here are some additional tips for prepping your pantry and planning an emergency menu:
Understand safe temperature zones of perishable food. When the power goes out, keep the refrigerator and freezer doors closed as much as possible. The refrigerator, if unopened, will keep food cold for about four hours. A full freezer will maintain its temperature for approximately 48 hours (24 hours if it's half full) if the door remains closed, according to the U.S. Department of Agriculture.
Remember to include the special foods infants/children and your pets will need as well.
Condiments, particularly those that are vinegar-based, such as ketchup, mustard, soy sauce and BBQ sauce have long shelf life.
Keep canned protein on hand (chicken, salmon, beans and peanut butter).
Store boxes of powdered milk or shelf-stable cartons for cereal or deserts.
Dried fruits, nuts and spices added to other foods can boost flavor.
Don't forget a manual can opener!
You can road test these food items and recipes to ensure what you choose now will work for everyone in your family or group. Remember to keep your emergency supply food separate from your regular food and check expiration dates often to restock as needed.
Staying safe and healthy in an emergency can make a big difference in the comfort of you and your family. For more information about building a family emergency plan and emergency supply kit, the 2014 Florida Emergency Preparedness Guide is available on the Department's homepage at www.floridahealth.gov, in English, Spanish, Creole and Large Print.
To learn more about the signs to look for to know whether food is safe, visit the U.S. Centers for Disease Control and Prevention at http://emergency.cdc.gov/disasters/hurricanes/foodwater.asp.
###
http://www.fda.gov/downloads/Food/RecallsOutbreaksEmergencies/ucm076962.pdf
For Media Inquiries
Error processing SSI file