Skip Global navigation and goto content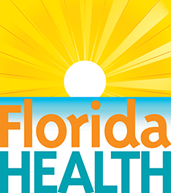 It's a New Day in Public Health.
The Florida Department of Health works to protect, promote, and improve the health of all people in Florida through integrated state, county, and community efforts.
Skip MegaMenu and goto content
Creating Florida Jobs, One Health Care Practitioner At A Time
March 02, 2015
Creating Florida Jobs, One Health Care Practitioner At A Time
With the economy on the rise, Florida has become the perfect climate for families and businesses alike to grow. To help sustain this growth, the Division of Medical Quality Assurance (MQA) within the Florida Department of Health is committed to helping Floridians get to work at a lower cost, and in a more efficient manner. MQA is responsible for regulatory activities for various health care practitioners, facilities and businesses, and works to improve the licensure process, allowing Floridians to keep their hard earned money.
Due to newfound efficiencies and streamlining of processes, several Boards have reduced fees for applicants.
The Florida Board of Psychology reduced licensing fees more than 60 percent over the last five years. In the fall of 2009, the fee to apply for a Florida psychologist license exceeded $1,000 and as of Nov. 5, 2014, the total application and state exam fees are just under $400. Fees were reduced to help those with financial obligations accrued while obtaining the required education and training.
The Florida Board of Medicine reduced license renewal fees for the next biennium from $360 to $250. Physicians renewing their license in 2015 or 2016 will pay this lower fee, which has the potential to produce up to $6 million in savings as a way to encourage potential applicants to apply for licensure in Florida.
The Board of Nursing reduced fees for initial license applications as of July 1 (2014) from $165 to $100. The cumulative benefit to new Florida registered nurses and licensed practical nurses is estimated at $1.75 million each year.
There were a total of 12 other boards with fee reductions. Total fee reductions in fiscal year 13–14 resulted in an estimated cost savings of $12,987,598 for the first biennium (FY1415 and FY1516), and $6,289,038 each biennium thereafter to licensed healthcare practitioners.
MQA remains committed to developing and implementing strategies to better serve health care practitioners, license applicants and serve health care consumers. In an effort to update its 22 health care provider boards, eight councils, as well as all stakeholders and health care consumers, MQA published its latest quarterly performance report. MQA's quarterly reports are ideas from top managers mapped out to create a long range plan and include quarterly data on unlicensed activity statistics, financial achievements, personnel accomplishments and more. To read the quarterly report please visit: http://mqawebteam.com/quarterlyreports/2nd-1415/
.
Additional Resources
For Media Inquiries
Error processing SSI file