Skip Global navigation and goto content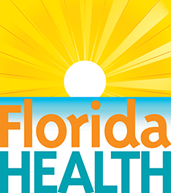 It's a New Day in Public Health.
The Florida Department of Health works to protect, promote & improve the health of all people in Florida through integrated state, county & community efforts.
Skip MegaMenu and goto content
Política de privacidad español
 

English Version | Versión en Español | Creole Version

 
RECOPILACIÓN Y USO DE DATOS
Recopilamos, almacenamos y usamos su información de navegación para que pueda usar nuestro Sitio, comunicarse con nosotros y para otros fines que se describen con más detalle a continuación o según lo que especifiquemos en el momento de la recopilación.

Su privacidad es muy importante para nosotros. En términos simples, nuestra política consiste en no recopilar su información personal, a menos que usted elija afirmativamente poner dicha información a nuestra disposición. Cuando visita este sitio web, el servidor web automáticamente reconoce solo el dominio de Internet y la dirección IP desde la que accedió al sitio. Esta información se usará para determinar si usted completa la encuesta y puede generar solicitudes para completar la encuesta en otras páginas web que visite si no la completa; también, se usará para determinar las otras páginas web que visite a fin de promover la realización de la encuesta entre otras personas. Esta información no permite identificar su dirección de correo electrónico personal, otros datos personales ni retener sus respuestas de la encuesta de una manera que identificaría datos sobre usted.

Si elige divulgar sus datos personales compartiendo el enlace a esta página web o proporcionándole su información de identificación personal al Departamento de Salud, dicha información se guardará durante un periodo designado para cumplir con las políticas de archivo del estado de Florida. Las respuestas que usted selecciona en la encuesta no se guardarán de ninguna manera que esté vinculada con su dirección IP y su participación es anónima. Sin embargo, no se divulgará información a terceros u otros organismos gubernamentales, a menos que así lo exijan las leyes estatales y federales o el contrato con un proveedor del Departamento de Salud. Tenga en cuenta que la ley de registros públicos de Florida exige que toda la información recibida en relación con la actividad estatal sea divulgada al público en caso de ser solicitado, a menos que la información esté sujeta a una exención específica reglamentaria.

El tipo de información que recopilamos acerca de usted depende de la interacción que tenga con nosotros. Puede usar nuestro Sitio sin proveernos ninguna otra información más que los datos anónimos que recabamos de forma automática.  
 

Información que provee de forma directa.
Obtenemos información que lo identifica de manera personal, directamente de usted. Usamos la información que usted nos proporciona de manera voluntaria para actualizar y mejorar el contenido de nuestro Sitio y para ayudar con la investigación de marketing.
 
Información que recopilamos de forma electrónica automáticamente.



Información sobre su visita al sitio web. Los servidores de nuestro Sitio registran de forma automática sus visitas a nuestro(s) Sitio(s). Como cualquier servidor web, el nuestro compila un registro que almacena la fecha, la hora, el navegador (por ejemplo, Firefox), el dispositivo (por ejemplo, iPhone), el sistema operativo (por ejemplo, Android) y la dirección IP de origen de cada solicitud a la página del Sitio.

Usamos cookies que identifican a su navegador o dispositivo y recopilan y almacenan información cuando usted visita nuestro Sitio sobre cómo lo usa; también facilitan la publicidad basada en intereses.

Tenemos un interés legítimo en recopilar esta información para monitorear el uso de nuestro Sitio, identificar problemas con el Sitio y mejorar nuestros servicios.  


Información Sobre su Ubicación. Desde su dirección IP, por lo general podemos conocer la ubicación desde donde accede a nuestro Sitio, por ejemplo, en qué ciudad.
 

¿Con Quién Compartimos la Información que Recopilamos?



Podemos divulgar su información personal si lo exige la ley, en conjunto con una solicitud gubernamental o en un litigio o resolución de disputas.
 
Información Anónima. Podemos divulgar información estadística a terceros en conjunto sin revelar ningún detalle personal sobre nuestros usuarios.  



DÓNDE SE CONSERVARÁ SU INFORMACIÓN
Nuestro Sitio opera en los Estados Unidos. Si usted reside fuera de los Estados Unidos, tenga en cuenta que toda la información que nos provea será transferida, almacenada y procesada en Estados Unidos. También tenga en cuenta que al usar nuestro Sitio y darnos su información, está aceptando la transferencia, el almacenamiento y el procesamiento en Estados Unidos. También entiende que las leyes de privacidad estadounidenses pueden ser diferentes a las de su país.


ENLACES A SITIOS WEB EXTERNOS
Este Sitio puede contener enlaces a sitios de terceros que están fuera del control del Departamento de Salud. Recomendamos que verifique la declaración de privacidad de los otros sitios que visita antes de dar su información personal. Todas las ofertas que aparecen en las publicidades de nuestro Sitio son entera responsabilidad de las empresas que hacen las ofertas.


SEGURIDAD DE LA INFORMACIÓN
Debe saber que, aunque tomamos medidas razonables para proteger su información, ningún sitio web, sistema informático o conexión inalámbrica son completamente seguros.


CAMBIOS EN EL AVISO DE PRIVACIDAD
Nos reservamos el derecho a cambiar este Aviso de Privacidad en cualquier momento para reflejar los cambios en la legislación, en nuestras prácticas de uso y recopilación de datos, en las características de nuestros servicios o en los avances de la tecnología. Visite esta página de forma periódica para ver si hay cambios. El uso continuo del Sitio después de que se publiquen los cambios significa que usted acepta esos cambios.


LEY "SUNSHINE" DE FLORIDA
Nos apegamos a las leyes de registros abiertos de Florida. Los registros que enviamos y recibimos pueden estar sujetos a la divulgación pública de ser solicitada.


AVISO DE COOKIES
El Departamento de Salud de Florida usa cookies en su sitio web (el "Servicio"). Al usar el Servicio, consiente el uso de cookies. Para que el Servicio funcione correctamente, a veces colocamos pequeños archivos de datos llamados cookies en su dispositivo. Como siempre estamos actualizando el sitio y cambiando de socios, recomendamos que verifique si hay actualizaciones de forma regular.

Este Aviso de Cookies forma parte de nuestra Política de Privacidad. Las cookies de la sesión se borran automáticamente al finalizar la sesión de navegación. Las cookies permanentes permanecen en el dispositivo mientras dure esa cookie específica, hasta su fecha de caducidad o hasta que usted los borre, lo que suceda primero. Si no quiere que se recopilen las cookies y los datos anónimos según su historia de navegación en nuestro sitio web, abandone este sitio web de inmediato.