Skip Global navigation and goto content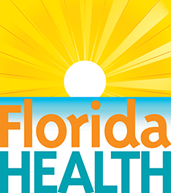 It's a New Day in Public Health.
The Florida Department of Health works to protect, promote, and improve the health of all people in Florida through integrated state, county, and community efforts.
Skip MegaMenu and goto content
Left navigation requires javascript to be enabled in your browser.
Seafood Consumption
Contact the Public Health Toxicology Section
 

Mailing Address

Public Health Toxicology 

4052 Bald Cypress Way, Bin A08 

Tallahassee, FL 32399-1720 
Get Fresh with Florida Fish!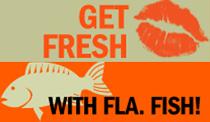 Ever heard the phrase 'there are many fish in the sea?' That's because there are—but are they making their way to your dinner plate? Because fish are rich in vitamins, low in fat and can help reduce the risk of heart attack and stroke, they bring undeniable health benefits to the table. If you're not incorporating seafood into your diet, you're missing the boat!
At the Florida Department of Health (Department), we understand your skepticism on consuming fish—whether you're relatively healthy, have medical complications or are pregnant. When it comes to eating fish, chances are, you've heard it all. Fish are healthy. Fish are mislabeled. Fish are contaminated from the Deepwater Horizon oil spill. Fish are...all of a sudden too much work to include in your meal? Wrong!
It's time to cast your misconceptions aside and reel in reputable advice instead. The Florida Department of Agriculture and Consumer Services (DACS) has confirmed through consistent laboratory testing and screening analyses that Florida seafood products are plentiful, safe, and unaffected by the oil spill. And as public health experts at the Department, alongside health care providers and the Food and Drug Administration, we'll tell you that not only are fish a safe part of a well-balanced diet—they're essential! In order to snag your fish-friendly diet, all you need is a fresh start. Here's a hint: Get Fresh with Florida fish!
What should Getting Fresh with Florida Fish mean to me? 
If you're of childbearing age and/or pregnant: Despite common fallacies, there are plenty of safe, delicious fish options for pregnant or soon-to-be pregnant women to enjoy right from a grocer's seafood department. Fish are especially wonderful for women who are expecting because they provide so many nutrients for boosting a baby's growth, development and intellect. For most people, the risk of eating mercury-exposed fish is not a health concern, but developing fetuses and young children are more sensitive to the effects mercury has on the brain. Not sure which fish is 'a catch?' Check out the Department's wallet card for childbearing aged women. Tuck it in your diaper bag or wallet to help make healthy choices when you are out to eat or shopping.
If you're a fisher or angler: Just like fish can be fun (and challenging at times) to catch, they can be rewarding to eat! You may not always be able to control which fish at are the end of your line, but you can control what fish makes it to your stomach. Have questions about which fish should be making it from your fishing line to your table and just how much you should be eating? Check out the Department's basic guidelines for eating freshwater fish in Florida for tips on what to consume and what to throw back in each Florida region. Additional freshwater information and saltwater advisories can be found at the fish advisory page.
If you're a physician: Because we're passionate about spreading the word about fish as far as we can, we need your help! We know your patients turn to you for guidance—so make sure you're giving them all that you can when it comes to fish consumption advice. Emphasize the importance of seafood in a healthy diet, even during pregnancy, and encourage them to visit thefish advisory pagefor more information and for their own copy of a fish wallet card—a pocket-sized cheat sheet to carry along to grocery stores or restaurants as a reminder which fish varieties are best!
Adults should eat about 8 ounces of fish each week, and women who are pregnant, or breastfeeding, should eat 8 to 12 ounces (cooked weight) of fish per week, with an emphasis on low mercury fish. Examples include but are not limited to farm-raised catfish, clam, cod, crab, flounder, haddock, herring, mullet, cooked oyster, pollock, scallop, shrimp, squid, tilapia or canned skipjack or light tuna (canned skipjack or light). A meal portion is typically considered to be about 6 ounces of cooked fish, and eating a variety of fish provides the most benefit.
There it is—hook, line and sinker. Florida fish is an integral part of a healthy diet and should be a part of your palate and plate. Don't let this nutritionally delicious protein swim away!
Printable Wallet Card 

Click here for printable wallet card
Find current information about Florida's water quality status and public health notifications for harmful algal blooms and beach conditions by visiting Protecting Florida Together. Protecting Florida Together is the state's joint effort to provide water quality information through environmental transparency and a commitment to action.

*Note: This page contains materials in the Portable Document Format (PDF). The free Adobe Reader may be required to view these files.