Skip Global navigation and goto content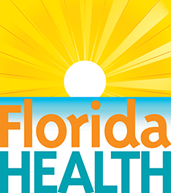 It's a New Day in Public Health.
The Florida Department of Health works to protect, promote & improve the health of all people in Florida through integrated state, county & community efforts.
Skip MegaMenu and goto content
Clinical Laboratories
Contact Block Labs
Bureau of Public Health Laboratories – Jacksonville
 

Fax

904-791-1567
 

Dept of Health

Bureau of Public Health  

Laboratories  

1217 N. Pearl Street 

Jacksonville, FL 32202
Bureau of Public Health Laboratories – Miami
 

Fax

305-325-2560
 

Dept of Health

Bureau of Public Health  

Laboratories  

1325 N.W. 14th Avenue 

Miami, FL 33125
Bureau of Public Health Laboratories – Tampa
 

Fax

813-233-2379
 

Dept of Health

Bureau of Public Health  

Laboratories  

3602 Spectrum Boulevard 

Tampa, FL 33612
Molecular Laboratory:
Serology Laboratory:
Retrovirology Laboratory:
Virology Laboratory:
Tuberculosis Laboratory:
Microbiology Laboratory:
The Molecular laboratory performs Whole Genome Sequencing (WGS)
of food borne and some nosocomial bacterial pathogens.
Sequences obtained by WGS are used for differentiating outbreak strains from non-case related strains, for confirming source contamination and tracing transmission links. 
As a participating laboratory in "The National Molecular Subtyping Network for Food borne Disease Surveillance", known by its shorter name as PULSENET, we have access to WGS data from participating Public Health Laboratories across the country.
PULSENET sites, using WGS, have identified outbreaks that otherwise would not have been recognized by conventional epidemiological investigations. 
Additionally, the Molecular laboratory performs testing for organisms involved in Hospital Associated Infections (HAI)
Serology is the science dealing with the serum component of blood in regards to its reactions and properties.
 
The Florida Department of Health operates three state level serology laboratories through the Bureau of Public Health Laboratories. These laboratories use high throughput methods to perform diagnostic tests of public health importance. The following STI tests are performed by the three laboratories: Hepatitis A, B and C (including HCV RNA NAT), Syphilis RPR/EIA confirmatory and TP-PA if needed; and Amplified Chlamydia and Gonorrhea. Other tests performed are Rubella Screen and QFT Plus for latent TB infection.
The Florida Department of Health (FLDOH) operates two state level Retrovirology laboratories through the Bureau of Public Health Laboratories (BPHL). These laboratories offer high throughput, advanced HIV diagnostic testing using an FDA approved HIV-1/2 antigen/antibody (Combo) immunoassay, HIV-1/HIV-2 antibody supplemental testing and HIV-1 RNA testing.  In addition, HIV-1 clinical management testing, including FDA approved HIV-1 viral load testing, CD4/CD8 assessments and HIV-1 genotyping (Sanger and targeted Next Generation Sequencing), is offered for HIV infected individuals on antiretroviral therapy.  The BPHL Retrovirology laboratories often collaborates with the FLDOH HIV/AIDS Program, the Association of Public Health Laboratories (APHL) and the Centers for Disease Control and Prevention (CDC).
The Virology section performs test for the detection of respiratory viruses (influenza), mosquito-transmitted viruses (West Nile, eastern equine encephalitis virus and dengue) for food-borne (norovirus) along with many other viruses of public health significance. Testing is performed using molecular as well as  traditional serologic (antibody) assays.
This section provides TB testing services Monday through Saturday. The TB section provides a range of methods for diagnosis of Mycobacterium tuberculosis complex (MTBC) on more than 20,000 samples per year and performs drug susceptibility testing on up to 700 TB Positive samples each year. The section performs state-of-the-art molecular tests for diagnosis and detection of drug resistance in MTBC which provide accurate results more quickly than traditional growth-based methods.
This section performs specialized and reference testing for the detection and characterization of pathogens that cause human illness. Microbiologist detect  bacteria that cause foodborne illness and utilize advanced molecular testing to chategorize these organisms for surveillance and prevention of foodborne illnesses. The Microbiology section also performs tests for the detection of fecal contamination in the drinking and recreational water, including the detection of bateria in environmental sources that can cause illness, e.g. Legionella.