Skip Global navigation and goto content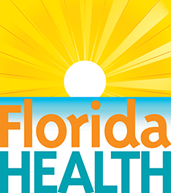 It's a New Day in Public Health.
The Florida Department of Health works to protect, promote, and improve the health of all people in Florida through integrated state, county, and community efforts.
Skip MegaMenu and goto content
Left navigation requires javascript to be enabled in your browser.
Information About CART
Florida Coordinating Council for the Deaf and Hard of Hearing
 

Fax

850-414-7552
 

Mailing Address

4052 Bald Cypress Way, Bin B13 

Tallahassee, FL 32399 

 
What is CART? 
Communication Access Real-time Translation (CART) Service is a verbatim, word-for-word, instant translation of the spoken word into written text. The text appears instantly on a computer screen so that deaf or hard-of-hearing consumers may read what is being said.
CART often contains environmental sounds, and other audible and visual content that the consumer may miss otherwise.
CART services are performed by specially trained stenographers, many of them are former court reporters. Whenever possible, a Certified CART Provider, or CCP, should perform CART services.
CART is similar to Realtime Captioning in that the same equipment is used. The difference is that CART is a full screen of text, whereas Realtime Captioning contains few lines of text in addition to a video picture.
CART Display Options
Individual CART - This is CART service provided for one deaf or hard-of-hearing consumer. The CART provider sits near the consumer, and the consumer views the CART on a notebook-sized portable computer.
Group CART - For small groups, up to three consumers, an external computer monitor may be connected to the CART provider's computer.
Projected CART - For larger groups, the CART text may be projected onto a screen or wall using a data projector. In some cases, the CART may be viewed on a large-screen television. Keep in mind that projectors vary greatly, and the size of the group and the size of the room should dictate the strength of the projector and the size of the screen.
Remote CART - CART services are sometimes used when the CART provider is in a separate location from the deaf or hard-of-hearing consumer. The CART provider listens to the audio via a special speakerphone or microphone system, and the CART is sent to the consumer's computer through a separate phone line, or to the internet. The consumer or consumers are then provided access and a password to view the CART through their internet connection.
Setting up Remote CART service
Remote CART is the translation of the spoken word into text, usually viewed by the user via a laptop or personal computer.   The CART writer (based in a remote location) listens to the event, transcribes all that is heard and then sends back the transcribed text to the user.
This service is very economical, in addition to being a reliable way to receive CART services.  The learning curve is relatively limited for the service; while most users find that after a time or two, many of their questions and issues are eliminated.
There are two key components to remote CART which include:
Audio Acquisition
Internet Connectivity
Audio Acquisition
There is an adage that says, "If we can't hear it, we can't write it."  For any type of remote CART to be successful, we need to be able to hear the audio.
Phone Audio – One of the clearest and easiest forms of audio acquisition is the teleconference line.  We dial into the phone just as everyone else does, and we listen to the voice speaking and write what we hear.  Challenges to phone audio are limited, but some issues include: call participants that are multi-tasking or using cell phones, participants sitting away from the speaker phone in a room or not speaking into a microphone thus making their speech unheard, voices tending not to be as clear.  For the most part, this is a great way to hear the meeting or an event.
The type of phone used is also important.  If everyone is speaking into a traditional telephone handset, there are not usually issues, however, speaker phones are frequently used and these can result in an audio challenge.  To optimize the audio when using a speaker phone, try to centralize it among speakers.  If it is placed at one end of long table and a number of speakers are at the other end, it will be tough to hear them.  Keep the phone away from computer or overhead cooling fans.  Encourage participants to speak up.  If you have "softer speakers" in the room, perhaps you can ask them to sit closer to the phone.
Internet Audio (VoIP) – Using the audio over the internet is extremely practical and easy to do as well.  To capture the audio, a room microphone is used.  Again the audio is listened to, transcribed, and the text is sent back to the end-user via the internet.
This form of audio is primarily beneficial if all parties participating in the call are onsite.  You can use an external microphone plugged into your computer to capture all the voices and send that audio, via the internet, to your captioner.  Many times these microphones are more sensitive than speaker phones and can do a very good job at picking up the audio in the room.
Internet Connectivity
In order to provide remote CART services, you need to have a stable internet connection.
Hardwired -  A hardwired connection is where you physically plug an ethernet cable into the internet wall jack and your computer.  This connection provides the most reliable and stable connection.   The challenge with hardwiring is that it's not always a viable option, and it tethers the user to a particular location.
Wireless connections - Wireless connections can work well if the wireless signal provided is strong and consistent.  Working on a wireless connection at home can be very different from working on a wireless connection in a university setting.  It is always best to test and make sure your connectivity is strong.
Wireless aircards -Remote CART services from many companies can be effectively run on wireless aircards.  You are working with limited bandwidth, so, again, you will want to test to verify that a stable connection is available to you.
Used with permission, Mike Cano, Alternative Communication Services, Inc.  Mike@ACSCAPTIONS.com
Finding a CART Provider and Other Information
The National Court Reporters Association (NCRA) is the certifying body for CART providers. NCRA's Online Sourcebook can help you find a Certified CART Provider in Florida.