Skip Global navigation and goto content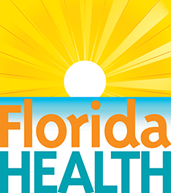 It's a New Day in Public Health.
The Florida Department of Health works to protect, promote, and improve the health of all people in Florida through integrated state, county, and community efforts.
Skip MegaMenu and goto content
Left navigation requires javascript to be enabled in your browser.
Individualized Education Program (IEP) Resources for Parents
Florida Coordinating Council for the Deaf and Hard of Hearing
 

Fax

850-414-7552
 

Mailing Address

4052 Bald Cypress Way, Bin B13 

Tallahassee, FL 32399 

 
IEP Team Members 
The members of the multidisciplinary team who write your child's IEP include:
You, the parents, who have the most information about your child's strengths and needs
General education teacher(s) who can share information about classroom expectations and your child's performance
A special education teacher who has training and experience in educating children with disabilities and in working with other educators to plan accommodations
An individual who can interpret the results of your child's evaluation and use results to help plan an appropriate instructional program
A representative of the school system who knows about special education services and has the authority to commit resources
Individuals with knowledge or special expertise about your child that are invited by you and/or the school district
Representatives from transition services agencies, when such services are being discussed
Anyone invited by you that you feel would be helpful during the IEP process.  Often it is helpful to ask a friend, another parent or an advocate to attend the meeting with you.  Let the school know if you have invited someone.
Your child, when appropriate, and whenever transition is discussed
Contents of the IEP 
The IEP is a document that is designed to meet your child's unique educational needs. It's not a contract, but it does guarantee the necessary supports and services that are agreed upon and written for your child.
At the least, the IEP must contain these pieces of information:
Present levels of educational performance
Goals
Special education and related services
In Florida, another required component of the IEP for students who are Deaf or hard of hearing is the Communication Plan. The communication plan helps to gather all data to guide the IEP team discussion on supports and services needed in the areas of language, communication, reading, assistive technology, listening and more. This should be completed prior to the IEP meeting. The plan should be discussed at the IEP meeting so that the team can consider the appropriate communication and language needs of the student. This document drives the development of the IEP.
Once the IEP is written, the team has to decide how to put it into action. The school district is obligated to provide a free appropriate public education (FAPE) in the least restrictive environment (LRE). So the IEP team considers the way — to the maximum extent appropriate for both — to educate your child alongside kids without a disability. Special education is a set of services, rather than a specific place for your child to go. The services your child needs to reach the goals and objectives and how they'll be delivered are identified. For most kids, the general education classroom will be the preferred setting, but a range of options is available, including special day classes. In addition to the above, the following are part of the IEP:
The extent, if any, to which your child will not participate with nondisabled kids in the regular class and other school activities
When services will begin, where and how often they'll be provided, and how long they'll last
Necessary transition services (age 16 or the first IEP that will be in effect when the child turns 16)
These special factors will be considered and addressed in the IEP, depending on your child's needs:
Supports and strategies for behavior management, if behavior interferes with her learning or the learning of others
Language needs as related to the IEP as outlined in the communication plan
Communication needs as outlined in the communication plan
Assistive technology devices or s ervices required in order to receive FAPE
Necessary accommodations in the general education classroom
When you sign the IEP, it does not mean you agree with it.  Your signature on the IEP form means that you attended the IEP team meeting.  You will be asked to sign a different form to give your permission for services to begin for your child. 
If you do not agree with the IEP, you can write "not in agreement" on the IEP beside your signature.  The school may want to meet again to go over your concerns, or bring in educational professionals to consult, or hold a facilitated meeting.  If you still feel that your concerns are not being addressed, you can choose to seek mediation, file a state complaint with the Florida Department of Education, or ask for a due process hearing.
The IEP is reviewed at least once a year.  Parents will also receive a progress report regarding your child's progress towards their IEP goals when report cards out.  However, if you or the teacher believe that your child isn't learning or making progress or has achieved the goals sooner than expected, a meeting may be scheduled at any time to revise the IEP. If you feel that an IEP review meeting is needed, put your request in writing and send it to the school and/or district administrator.
Work collaboratively with the staff responsible for your child's IEP.  Listen and ask questions.  Ask what you can do to reinforce skills at home.  You know your child best, so it is helpful to consider yourself the team leader.  Have a positive attitude- even when you disagree.  Remember, the team is there to help your child succeed.
Keep all relevant evaluations in a binder and bring them to the IEP meeting.  There are many assessments that parents can do at home which can give you a sense of your child's strengths and weaknesses as related to the educational setting.  Parents are encouraged and should feel comfortable writing goals for their child, both academic and social.   Remember that this is a team effort, so keep the channels of communication open so that you all are working towards the same goals.