Skip Global navigation and goto content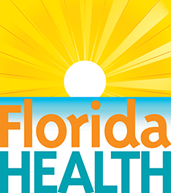 It's a New Day in Public Health.
The Florida Department of Health works to protect, promote, and improve the health of all people in Florida through integrated state, county, and community efforts.
Skip MegaMenu and goto content
Left navigation requires javascript to be enabled in your browser.
Glossary
Florida Coordinating Council for the Deaf and Hard of Hearing
 

Fax

850-414-7552
 

Mailing Address

4052 Bald Cypress Way, Bin B13 

Tallahassee, FL 32399 

 
"ASL"
or
"American Sign Language"
is a fully developed visual-gestural language with distinct grammar, syntax, and symbols; is one of hundreds of signed languages of the world; and is the primary language used by the Deaf community in the United States and Canada.
"Assistive Alerting Devices"
is a broad term, which would include any visual, auditory or tactile device used to improve the perception of sound for persons who are deaf, hard of hearing or deaf/blind. Examples of these devices would include: flashing door knock sensors (visual); ALDs - Assistive Listening Device Systems" (auditory) and vibrating personal pagers (tactile).
"Assistive Listening Device Systems"
(ALDs) (also referred to as
Assistive Listening Systems - ALS
) are devices designed to help people with hearing loss improve their auditory access in difficult and large-area listening situations. There are three basic types of large area ALDs available:
Induction Loop (IL) System
FM System
Infrared System
"Braille"
is a system of touch reading for the blind which employs embossed dots evenly arranged in quadrangular letter spaces or cells.
"Braille display"
- A refreshable braille display is an electro-mechanical device for displaying braille characters, usually by means of raising dots through holes in a flat surface. The display sits under the computer keyboard. It is used to present text to computer users who are blind and cannot use a normal computer monitor. Speech synthesizers are also commonly used for the same task, and a blind user may switch between the two systems depending on circumstances.
"Cap-Tel"
- This is an abbreviation for Captioned Telephony.  It can refer to either a physical telephone that has voice-to-text display capabilities or a web-based system where a user can get captioning to come up on their computer screen while they are speaking on a telephone.  Please see the Technical Assistance sub-section of the What We Do section on this website for links to providers.
"Captioning"
means displaying the spoken word as English text. Captioning is always displayed with a video picture, such as on television.
"Realtime Captioning" is a live, instant captioning by a specially-trained realtime stenographer.
"Scripted or Offline Captioning" is captioning that is used on taped programs and videos and does not require a realtime captioner or stenographer for its creation.
"Closed Captioning" is captioning that is visible only when the television's captioning decoder is set to display the captions. Most television programming is "closed captioned."
"Open Captions" are captions or verbatim subtitles that are present on a video at all times and need no special equipment to access.
"CART"
or
"Communication Access Realtime Translation"
is the verbatim instant translation of the spoken word into English text by a specially-trained machine stenographer or a specially trained verbatim realtime voice writer (CART Provider) using computer assisted translation software which is displayed on a monitor, projector screen or laptop computer.  CART is recognized in the Americans with Disabilities Act as assistive technology which affords effective communication access.
"Certified CART Provider" (CCP)
means a person who holds a valid certification granted by National Association of Court Reporters (NCRA).
"Certified interpreter"
means a person who holds a valid certification or certifications granted by RID, NAD, NCI, TECUnit, or EIPA.
"Cochlear Implant"
means an implanted electronic hearing device, designed to produce useful hearing sensations to a person with severe to profound nerve deafness by electrically stimulating nerves inside the inner ear. These implants usually consist of two main components:
The externally worn microphone, sound processor and transmitter system.
The implanted receiver and electrode system, which contains the electronic circuits that receive signals from the external system and send electrical currents to the inner ear.
"Deaf"
means a person whose sense of hearing is nonfunctional, without technology, for the purpose of communication and whose primary means of communication is visual. Unless otherwise specified, the use of the term "deaf" or "Deaf" also implies persons who are hard of hearing or deaf-blind.
Note: There is a distinction between Deaf and deaf, with "Deaf" referring to those individuals who use American Sign Language and "deaf" referring to individuals who are deaf, but who may or may not use American Sign Language. Although this distinction is not reflected in this report, it is frequently reflected in the materials of grassroots organizations.
"D/HH"
is an abbreviation used to mean "deaf and/or hard of hearing."
"Deaf-Blind"
means a person who has a substantial loss of hearing and vision and who may utilize specialized visual, auditory or tactile communication methods.
"Descriptive Video Services"
means descriptions of television programs, feature films, and other visual media that make them accessible to people who are blind or visually impaired by providing descriptive narration of key visual elements in a program that a viewer who is visually impaired would ordinarily miss are described. Actions, costumes, gestures and scene changes are just a few of the elements that, when described, engage the blind or visually impaired viewer with the story. A carefully written script is prepared by a trained describer, read by a professional narrator, and mixed in a professional audio production suite for broadcast-quality results. A full DVS® mix consists of the main program audio combined with these narrated descriptions.
"FCCDHH"
means the
Florida Coordinating Council for the Deaf and Hard of Hearing
.
"Florida Relay Service" (FRS)
is the communications link for people who are Deaf, Hard of Hearing, Deaf/Blind, or Speech Impaired. Through the Florida Relay, people who use specialized telephone equipment can communicate with people who use standard telephone equipment.
Please Note: To call
Florida Relay, dial 7-1-1
.
"Florida Telecommunications Relay, Inc." (FTRI)
is a statewide not-for-profit organization that administers the Specialized Telecommunications Equipment Distribution Program for citizens of Florida who are Deaf, Hard of Hearing, Deaf/Blind and Speech Impaired.  To contact FTRI, go to
www.ftri.org
.
The equipment distribution program operated by FTRI distributes specialized equipment for residents of Florida who are Deaf, Hard of Hearing, Deaf/Blind or Speech Impaired.  The equipment is on loan to the individual for as long as they need it.  Types of equipment distributed include:
Text Telephone (TTY) or Telephonic Device for the Deaf (TDD)
Volume Control Phone for Hearing Impaired
Volume Control Phone for Speech Impaired
Voice Carry-Over and Hearing Carry-Over Phone
LVD: Large Visual Display for deaf and sight impaired
Gewa-Jupiter Phone or RC200: both for individuals who are hearing or speech impaired and mobility impaired.
Telitalk Speech Aid Phone: for laryngectomy patients
CapTel: voice carry-over with computer assisted captioning.
Visual, Audible or Tactile Ring Signalers
In-Line Amplifier
"FRID"
means the
Florida Registry of Interpreters for the Deaf
, a state affiliate chapter of the Registry of Interpreters for the Deaf.  To contact FRID, go to
www.fridcentral.org
; to find nationally certified interpreters you may also go to
www.rid.org
.
"Hard of Hearing"
means a person who has a hearing loss which results in the possible dependence on visual methods to communicate in addition to use of residual hearing with or without the assistance of technology.
"Hearing Technology"
means any device that is used to improve the perception of speech by persons who are deaf or hard of hearing. Hearing technology is a broad term that applies to hearing aids, cochlear implants, FM systems, captioning, assistive listening devices and systems, amplified telephones, etc.
"Interpreter"
means a person who engages in the practice of interpreting. Unless otherwise specified, the use of the term "interpreter" also implies a person who engages in the practice of transliterating.
"Interpreting"
means the process of providing accessible communication between and among persons who are deaf or hard of hearing and those who are hearing. This process includes, but is not limited to, communication between American Sign Language and English. It may also involve various other modalities that involve visual, gestural, and tactile methods.
"JAWS" screen reader
- a popular software application that attempts to identify and interpret what is being displayed on the screen. This is then presented to a blind user as speech by text-to-speech technology or by a braille display. Note:
Window-Eyes
™ is another screen reader.
"Late-Deafened Adult" (LDA)
describes deafness which occurred any time after the development of speech and language; often it means after the age of adolescence. Usually a late-deafened adult has identified with hearing society through schooling, social connections, etc. They are usually unable to understand speech without hearing technology and/or visual aids such as speech-reading, sign language and/or Communication Access Realtime Translation Services (CART).  To contact the Association of Late Deafened Adults, go to
www.alda.org
.
"NAD"
means the
National Association of the Deaf
, which certified sign language interpreters at a national level, but no longer administers its certification exam. The examination consisted of a total of five levels. Two levels were non-certified levels (Level I - Novice I and Level II - Novice II), and three levels were certified levels (Level III - Generalist; Level IV - Advanced, and Level V - Master).  To contact the National Association of the Deaf, the oldest disability group in the United States, go to www.nad.org.
"Qualified Interpreter"
means an interpreter who is able to interpret effectively, accurately, and impartially, both receptively and expressively, using any necessary specialized vocabulary. (Americans with Disabilities Act, Title III)
"Remote CART"
or
"Remote captioning"
means CART or captioning services that are provided by a CART provider or captioner who is in a different location. The audio is transmitted to the CART provider or captioner through a telephone line (using special equipment), and the live text is displayed either through the internet, through a computer program such as PC Anywhere, or on a television broadcast.
"RID"
means the
Registry of Interpreters for the Deaf
, which certifies sign language and oral interpreters at a national level. The RID also grants a specialist certificate in the area of legal interpreting.  To find an interpreter using RID's national database, go to
www.rid.org
.
"Sign Language"
is a generic term used to describe a continuum of visual-gestural language and communication systems based on hand signs.
"Support Service Provider" (SSP)
means persons who are trained as sighted guides and providers of visual information to people who are deaf-blind. SSPs assist persons who are deaf-blind in employment settings, accessing medical and other public services, and in performing everyday tasks such as shopping for food, simple banking, and reading mail. There are currently no requirements in Florida to become an SSP. In some states SSPs are required to be trained in Deaf-Blind Culture, Causes of Deaf-Blindness, Communication Modes, Guiding Techniques, and roles and duties of the SSP.
"TTY"
means text telephone.
"TDD"
means telephonic device for the deaf.
"VRI"
or
"Video Remote Interpreting"
means interpreting services provided between two parties who may or may not be located in the same room or location.
"VRS"
or
"Video Relay Service"
means a telecommunications relay service that allows people with hearing or speech disabilities who use sign language to communicate with voice telephone users through video equipment. The video link allows the interpreter (also known as a "video interpreter" or "VI") to view and interpret the party's signed conversation and relay the conversation back and forth with a voice caller.