Skip Global navigation and goto content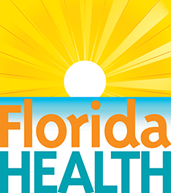 It's a New Day in Public Health.
The Florida Department of Health works to protect, promote & improve the health of all people in Florida through integrated state, county & community efforts.
Skip MegaMenu and goto content
Left navigation requires javascript to be enabled in your browser.
Healthy Aging, Healthy Brain
Today, older adults are in better health and have lower disability rates than in previous generations, but many will encounter cognitive challenges that affect their physical, mental and social health. Alzheimer's disease is the most common type of dementia for older adults. Symptoms can first appear after 60 and risk increases with age. Early symptoms include mild memory loss and misplacing items, and can progress to losing the ability to hold a conversation, respond to the environment and carry out everyday activities.
In 2020, as many as 5.8 million Americans were living with Alzheimer's disease. The number of people over 65 with the disease doubles every five years, and that number is projected to nearly triple to 14 million people by 2060. Compared to Whites, people who identify as Black are twice as likely and people who identify as Hispanic are one and a half times as likely to have Alzheimer's disease and dementias. Prevalence is higher among women—two-thirds of Americans with Alzheimer's disease are women.


You Can Lower Your Risk 
Growing evidence indicates that people can reduce their risk for cognitive decline by adopting a healthier lifestyle. Start improving your brain health today and make the following changes:
Increase physical activity. Heart health and brain health are connected, and the risk factors for cardiovascular disease—obesity, high blood pressure and diabetes—can also negatively impact your cognitive health. Regular cardiovascular exercise elevates your heart rate and increases blood flow to the brain and body. Several studies have found an association between physical activity and reduced risk of cognitive decline.
Challenge yourself in a class setting, or through activities and hobbies. In any stage of life, learning something new and challenging your thinking can help reduce risk for cognitive decline. Learn a new language. Get back to playing an instrument. Complete a jigsaw puzzle. Do something artistic. Play strategy games like bridge or mahjong.
Quit smoking. Quitting can reduce risk to levels comparable to those who have not smoked.
Protect your brain. Take steps to prevent brain injury. Prevent falls by removing clutter in walkways and wear shoes that are nonskid and low-heeled, and support your feet. Wear your seat belt and use a helmet when playing contact sports or riding a bike.
Adopt a diet lower in fat and higher in vegetables and fruit. Certain diets, including Mediterranean and Mediterranean-DASH (Dietary Approaches to Stop Hypertension), can reduce risk for cognitive decline and improve your overall health.
Pay attention to your sleep health. Insomnia and sleep apnea can result in problems with memory and thinking.
Ask for help if you have symptoms of depression, anxiety or other mental health concerns. There are studies that link a history of depression with increased risk of cognitive decline. Also, find ways to relax, refocus and manage your stress.
Stay socially engaged. Find meaningful social activities and ways to be part of your community. Spend time with friends and family.
Keep up with Alzheimer's news, advances and events. If you have questions about Alzheimer's disease and dementias, the Alzheimer's Association's helpline is available in English and Spanish, 24 hours a day, seven days a week. Call 800.272.3900. 
Knowing What to Expect and How to Prepare Enhances Caregiving 
The are many groups and organizations that have ongoing resources for caregivers:
End-of-life planning resources include: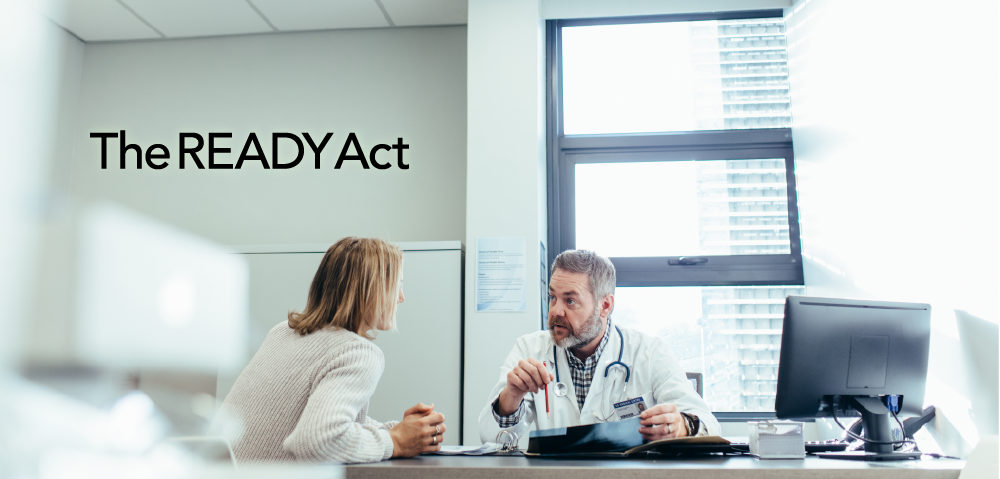 Ramping up Education of Alzheimer's Disease and Dementia for You (READY) Act Aims to Help Health Care Providers in Florida 
The READY Act promotes guidance and education to help health care providers improve care and services for their patients with Alzheimer's disease and dementias. Timely interventions can mean a higher quality of life for many Floridians. The READY Act recommends that health care providers:
Use validated cognitive assessment tools to screen patients age 65 and older during yearly Medicare wellness visits. The Florida Department of Health (FDOH) suggests using assessment tools and the guidelines index from the Alzheimer's Association.
Practice early detection and timely diagnoses. Just as screening for health conditions and diseases like diabetes, heart disease and cancer gives people access to preventive health services and early diagnosis, the same is true for Alzheimer's disease and dementias. Cognitive decline can be difficult and time consuming to discuss with patients, but there are many assessment tools for limited-time office visits provided by the Alzheimer's Association.
Use Medicare CPT code 99483 for a clinical visit that leads to a comprehensive care plan. Care planning is beneficial because it gives patients and caregivers opportunities to learn about medical and non-medical treatments, clinical trials and services available in the community. Physicians, physician assistants, nurse practitioners, clinical nurse specialists and certified nurse midwives can be reimbursed. Because care planning for people with dementia is an ongoing process, care plans should be updated at least once a year or when disease has progressed. FDOH recommends the  Alzheimer's Association's Cognitive Impairment Care Planning Toolkit.
Reduce the risk of cognitive decline for all patients, particularly among people of diverse communities, by promoting healthier lifestyles. There are many resources available to you:
Stay up to date on trainings, data and reports:
Yes, Communities You Have a Role 
State Health Improvement Plans identify health promotion and disease prevention priorities specific to a state's needs by engaging the public health system: state and local government agencies, health care providers, employers, community groups, universities and schools, nonprofit organizations and advocacy groups. Alzheimer's disease and related dementias is one of the seven priority areas of Florida's SHIP. Florida's goals are:
Strengthen the capacity to address Alzheimer's disease and related dementias.
Ensure a competent Alzheimer's disease and related dementias workforce.
Enhance support for those living with Alzheimer's disease and related dementias, and their caregivers.