Skip Global navigation and goto content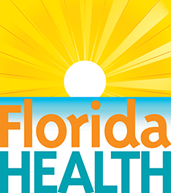 It's a New Day in Public Health.
The Florida Department of Health works to protect, promote, and improve the health of all people in Florida through integrated state, county, and community efforts.
Skip MegaMenu and goto content
Left navigation requires javascript to be enabled in your browser.
Internal Audit
Internal Audit
In carrying out the auditing duties and responsibilities of the Office of Inspector General, the Internal Audit staff conduct financial, compliance, Information Technology, and performance audits and reviews in the Department of Health and prepare reports of the findings. Such audits are conducted in accordance with the International Standards for the Professional Practice of Internal Auditing.  The audits and reviews are conducted by independent staff and focus on evaluating the internal controls necessary to ensure the fiscal accountability; integrity, and efficiency of the Department of Health. It is also the responsibility of the Office of Inspector General's staff to monitor the implementation of the Department's response to any audit conducted by the Office of the Auditor General pursuant to Section 11.45, Florida Statutes.
PDF Presentation of the Internal Audit Function (1653kb .pdf)
Executive Summaries of Internal Audit Reports
All files are under 500KB unless noted otherwise
         All files open in a new window unless otherwise noted
2023-2024
"Bureau of Tobacco Free Florida's Cessation Contract", Published August 3, 2023
"Selected Service Providers and Related Parties", published July 24, 2023
"Processes Utilized by County Health Departments to waive fees", published July 12, 2023
2022-2023
Report #A-2223-006A
"Selected Contracts Funded by Member Projects – Gadsden Community Health Council, Inc.", published March 28, 2023
Report #A-2122-007
"Medicaid Family Planning Waiver Program's Security of Clients' PII and PHI", published November 18, 2022
Report #R-2223-002
"Section 4 Attestation to Executive Order 20-044 - May 31, 2022", published July 20, 2022
Report #A-2122-005
"Bureau of Chronic Disease's Epilepsy Contracts" published August 19, 2022
Report #R-2122-002
"Review of General Controls at CHDs" published January 6, 2023
Report #R-2223-003
"Implementation and Revisions of Department Policies and Procedures" published January 6, 2023
2021-2022
Report #A-2122-002
"Bureau of Emergency Medical Oversight's Inspections of Emergency Medical Services", published May 12, 2022
Report #A-2122-006
"Follow-up Audit of County Health Departments' Ordering and Shipping Clients' Lab Work", published March 31, 2022
Report #A-2122-003
"Compliance Audit of The Department of Health's Contracts", published February 28, 2022.
Report #R-2021-006
"Annual Attestation - Executive Order Number 20-044", published August 27, 2021
Report #Q-2122-001
"Self Assessment Quality Assurance Review", published October 21, 2021
Report #A-2021-003
"Selected Contracts Management at County Health Departments", published November 5, 2021
Report #C-2021-001
"Child Protection Team Program, A Consulting Engagement", published November 15, 2021
2020-2021
Report #R-2021-003
"Analysis of Contract Assignments to the Department's Contract Managers, and a Survey of Contract Management at Other State Agencies", published June 25, 2021
Report #A-2021-002A
"Selected Primary Care Office Contracts, including a Contract with Florida Association of Free and Charitable Clinics, Inc.", published June 25, 2021
Report #A-2021-002B
"Selected Primary Care Office Contracts, including a Contract with Nova Southeastern University, Inc.", published June 29, 2021
Report #R-2021-004
"Performance of Selected Requirements of the Department of Health's Contract with Florida's Vision Quest, Inc.", published June 18, 2021
Report #C-1920-001
"The Department's Child Care Food Program, A Consulting Project", published October 23, 2020
Report #A-2021-001
"The Department's Subcontracts and Related Processes", published April 5,2021
Report #R-2021-002
"User Access to HMS at DOH-Escambia", published December 18, 2020
2019-2020
Report #R-1819-009
"Review of General Controls at CHDs- 2019", published August 19, 2019
Report #A-1920-001
"

Central Office's Communication of Guidance and Information to CHDs", pulished March 20, 2020 
Report #A-1920-003
"

FBCCEDP's Security of Clients' PII and PHI", published June 2, 2020
Report #R-1920-004
"

Use of HMC Service and Time Data Recorded in HMS", published April 3, 2020
Report #V-1819-001
"

Division of Disability Determinations' Mail Services Contracts", published September 6, 2019
2018-2019
Report #A-1718DOH-019 (.pdf 250kb)
"Verification of Completion of Employee Training Requirements", published November 19, 2018
Report #A-1718DOH-020
"

County Health Departments' Ordering and Shipping of Clients' Lab Work", published December 7, 2018 
Report #A-1819-007
"

CHDs' OSTDS Inspections Final Report with Cover Letter", published June 28, 2019
Report #A-1819-008
"

Regionalization of Personnel & Human Resources and Follow Up", published June 28, 2019 
Report #Q-1819DOH-005 (.pdf 767kb)
"Self-Assessment Quality Assurance Review", published October 31, 2018
Report #A-1718DOH-021 (.pdf 720kb)
"County Health Department Dental Clinics' Billing for Dental Services", published October 22, 2018
Report #R-1718DOH-015 (.pdf 235kb)
"Review of General Controls at CHDs - 2018", published October 10, 2018
Report #R-1819DOH-002 (.pdf 173kb)
"Readiness, Security, and Inventory Controls of the Department's Mobile Medical Treatment Centers", published September 21, 2018
Report #R-1819DOH-004 (.pdf 73kb)
"Grant Applications made by the Department of Health in Charlotte County", published September 14, 2018
Report #R-1819DOH-006
"

Pharmaceutical Shipments and Returns", published December 21, 2018
Report #R1819-007
"

After-hours Use of Department of Health Internet Resources", published February 22, 2019 
Report #V-1819-001
"

Division of Disability Determinations' Mail Services Contracts", published September 6, 2019
2017-2018
Report #A-1718DOH-004 (.pdf 254kb)
"Environmental Health Fees in the Health Management System", published June 28, 2018
Report #R-1718DOH-007 (.pdf 216kb)
"Environmental Health Database", published June 28, 2018
Report #R-1718DOH-013 (.pdf 1,019kb)
"Establishment of Clinical Services Fees for County Health Departments", published May 15, 2018
Report #R-1718DOH-011 (.pdf 2,426kb)
"The Department of Healths' Use of Statement on Standards for Attestation Engagements No.18 Reports", published May 15, 2018
Report #R-1617DOH-021 (.pdf 202kb)
"Review of General Controls at CHDs – 2017", published September 22, 2017
Report #A-1617DOH-006 (.pdf 755kb)
"County Health Departments Medicaid Managed Care Billing", published August 31, 2017