Skip Global navigation and goto content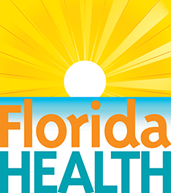 It's a New Day in Public Health.
The Florida Department of Health works to protect, promote, and improve the health of all people in Florida through integrated state, county, and community efforts.
Skip MegaMenu and goto content
Left navigation requires javascript to be enabled in your browser.
Quick Facts
Contact the Public Health Toxicology Section
 

Mailing Address

Public Health Toxicology 

4052 Bald Cypress Way, Bin A08 

Tallahassee, FL 32399-1720 
Quick Facts
Eating fish is an important part of a healthy diet.
Rich in vitamins and low in fat, fish contains protein we need for strong bodies. It is also an excellent source of nutrition for proper growth and development. In fact, the American Heart Association recommends that you eat two meals of fish or seafood every week.
Most Florida seafood has low to medium levels of mercury.
Depending on the age of the fish, the type of fish, and the condition of the water the fish lives in, the levels of mercury found in fish are different.
Mercury is a toxic metal that can damage the brains of children to cause learning and memory problems.
Mercury can be natural in the environment or may occur due to pollution from electronic power plant, mining, and other industrial sources.
Another industrial toxin found in fish, PCBs, is suspected to suppress the immune system.
Florida specific guidelines make eating choices easier.
To lower the risk of harm from mercury found in fish caught in Florida, guidelines based on tests of various freshwater, marine, and estuarine water bodies are presented in the tables available through our website, in the advisory brochure. This information should be used by everyone to determine the type and amount of fish to eat or avoid.
Extra Guidelines for Women and Young Children
For most people, the risk of eating fish exposed to mercury is not a health concern. However, developing fetuses and young children are more sensitive to the harmful effects mercury has on the brain than other people. As a result, women of childbearing age and young children should eat less fish than all others to avoid the higher health risks.
Eating Fish from Commercial, Untested, or Unknown Sources
Some fish you eat may not have been caught from water bodies tested for mercury. In cases where women of childbearing age and young children do not know if the fish has been tested, or when it has been purchased from a store or restaurant, they should:
Not eat shark, swordfish, king mackerel, or tilefish because they contain high levels of mercury.
Eat up to 12 ounces a week of a variety of fish and shellfish that are lower in mercury. Commonly eaten seafood that are low in mercury include shrimp, canned light tuna, salmon, pollock, and catfish, OR
Only eat one 6 ounce meal per month of largemouth bass, bowfin and gar, OR
Eat up to 6 ounces of albacore tuna per week and a second meal of a fish low in mercury, since albacore ("white tuna") has more mercury than canned light tuna.
How Much Fish is Considered a Meal Portion?
A meal is 6 ounces of cooked fish.
How Would I Determine the Maximum Amount of Fish to Eat Each Month?
Based on recommendations in the advisory charts, the amount of fish eaten from each water body should be added together to figure the maximum amount of fish to eat monthly. Fish from commercial, untested, or unknown sources should also be included when figuring the total amount of fish consumed each month.
Most freshwater fish caught in Florida can be eaten without harm. Bream (such as bluegill, redear sunfish, redbreast sunfish or spotted sunfish) and marine fish such as mullet, snappers, pompano, flounder and dolphin are generally low in mercury. Review the list of water bodies in our advisory brochure to learn which fish can be consumed regularly and which should be avoided.
Avoid Puffer or Suffer
Do not eat puffer fish caught in the Indian River Lagoon and from water in Volusia, Brevard, Indian River, St. Lucie and Martin counties. These include the southern puffer, northern puffer, marbled puffer, bandtail puffer, checkered puffer, and least puffer.
Eating puffer fish (also called blowfish) can cause saxitoxin poisoning which can lead to neurological symptoms such as tingling, burning, numbness, drowsiness, incoherent speech, and difficulty breathing. In severe cases, the poisoning can cause death. Cooking or cleaning the fish will not destroy the toxin. This toxin also has no taste, color, or smell. If you experience any of the symptoms mentioned, contact your physician or visit the emergency room immediately.
The Florida Fish and Wildlife Conservation Commission prohibits the harvesting of puffer fish from the Indian River Lagoon and all other Florida waters of Brevard, Martin, Indian River, Volusia, and St. Lucie counties.