Skip Global navigation and goto content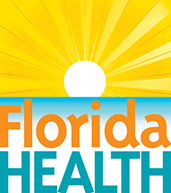 It's a New Day in Public Health.
The Florida Department of Health works to protect, promote & improve the health of all people in Florida through integrated state, county & community efforts.
Skip MegaMenu and goto content
Division of Children's Medical Services
Contact Division of Children's Medical Services
 

Mailing Address

Division of Children's Medical Services 

4052 Bald Cypress Way, Bin A06 

Tallahassee, FL 32399-1707 
Division of Children's Medical Services (CMS) is a collection of programs that serve children with special health care needs.   Each program provides family-centered care using statewide networks of specially qualified doctors, nurses, and other healthcare professionals. For more information on Children's Medical Services, please visit www.cms-kids.com.
---
Upcoming Meetings:
---
Announcements:
Florida Medicaid Health Care Alert 
Payment Error Rate Measurement (PERM)
Webinar Training for Medicaid and CHIP Providers
Tuesday, December 1, 2020, 10:00 – 11:00 am
and
Thursday, December 3, 2020, 2:00 – 3:00 pm
The Payment Error Rate Measurement (PERM) program measures improper payments in Medicaid and Children's Health Insurance Program (CHIP) and produces error rates for each program.  The Centers for Medicare and Medicaid Services (CMS) developed this program to comply with the Improper Payments Information Act (IPIA) of 2002 (amended in 2010 by the Improper Payments Elimination and Recovery Act or IPERA) and related guidance issued by the Office of Management and Budget.
The PERM error rates are based on reviews of the fee-for-service (FFS), managed care, and eligibility components of Medicaid and CHIP in the federal fiscal year (FFY) under review.  It is important to note the error rate is not a "fraud rate" but simply a measurement of payments made that did not meet statutory, regulatory or administrative requirements.  FFY 2008 was the first year in which CMS reported error rates for each component of the PERM program.
NCI Inc., the federal review contactor (RC) under PERM, will be reaching out to Medicaid and CHIP providers whose claims have been selected for review in a sample measurement conducted under the 2021 PERM project.  If a claim from your office has been selected for review, you will be receiving a call from a NCI Inc. representative to verify the appropriate contact and address to mail and/or fax the medical records request pertaining to the sampled claim.  Once this information is verified, the medical records request will be sent to that contact person requesting all medical records pertaining to the sampled claim.
Records must be submitted to NCI Inc. within seventy-five (75) calendar days from the date you are contacted.  Follow-up contact regarding these medical record requests may be made by Florida Medicaid staff if any request is nearing the 75 day time limit.  
If requested supporting medical documentation is not submitted, the claim will be coded as an error and any monies paid will be recouped.  Since dollars estimated as being paid in error are projected to all claims, the actual impact of each claim error will be magnified several times, resulting in an overall and exponentially negative impact on the Florida Medicaid program.  If the error rate is excessive, the Agency for Health Care Administration may be required to add controls or other limitations to address problem areas that are identified. It must be emphasized that even small dollar claim amounts identified as payment errors can have a significant impact on how a particular service area is perceived.  As such, it is important that providers submit requested medical records in a timely manner.
Please note that providers are required by Section 1902(a)(27) of the Social Security Act to retain records necessary to disclose the extent of services provided to individuals receiving assistance and furnish CMS, and its contractors,  with information regarding any payments claimed by the provider for rendering services.  Furnishing information includes submitting medical records for review.
The collection and review of protected health information contained in individual-level medical records for payment review purposes is permissible by the Health Information Portability and Accountability Act of 1996 and stated in 45 Code of Federal Regulations, parts 160 and 164.
If you would like to see a sample of the medical records request letter or you would like more information related to PERM and your role in this process, please visit the CMS PERM website at https://www.cms.gov/Research-Statistics-Data-and-Systems/Monitoring-Programs/Medicaid-and-CHIP-Compliance/PERM/Providers.html.
The Agency will be hosting a webinar to provide an overview of the PERM program for Medicaid and CHIP Providers.  Focus topics will include sharing Florida's Medicaid medical record review findings from FFY 2017 and preparing Florida Medicaid and CHIP Providers for the upcoming medical records requests during FFY 2021.   Please click the below link to register for one of the training dates.
Register now!
December 1st
December 3rd
Please look for additional details as they become available from the PERM RC in upcoming Provider Alerts and on the Agency's website (http://ahca.myflorida.com/Medicaid/perm/).
We appreciate your continued cooperation with the Florida Medicaid program.