skip to content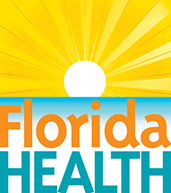 It's a New Day in Public Health.
The Florida Department of Health works to protect, promote & improve the health of all people in Florida through integrated state, county, & community efforts.
skip to content
PrEP Pre-Exsposure Prophlaxis
HIV/AIDS
 

Mailing Address

HIV/AIDS Section 

4052 Bald Cypress Way 

Tallahassee, FL 32399 
PrEP (Pre-Exposure Prophylaxis)
Is a comprehensive HIV prevention strategy that involves the daily use of antiretroviral medications to reduce the risk of HIV infection in HIV-negative individuals.  In July 2012, the US Food and Drug Administration approved the use of Truvada (TDF/FTC) for use as PrEP in HIV prevention in sexually active HIV–negative individuals.  PrEP should be used in conjunction with other prevention methods to reduce the risk of infection.
Acrobat reader* please note all files open in a new window and are less than 5mb in size.
Florida PrEP and nPEP Provider Directory
PrEP Resources:
(All links open in a new window)
PrEP Resource Tool, October 2014
PrEP Booklet for MSM-Project Inform, June 2014
"Is taking PrEP the right choice for you?" is a guide that includes an overview of pre-exposure prophylaxis (PrEP), how PrEP fits into your life, making decisions with your doctor, and using PrEP in mixed status couples.
AETC Guidelines for PrEP and PEP, March 2014
This resource was created by the Florida/Caribbean AIDS Education and Training Center and summarizes the guidelines for the management of occupational and non-occupational exposures to HIV, hepatitis B, and hepatitis C, including post-exposure prophylaxis (PEP). Pre-exposure prophylaxis (PrEP) for the prevention of HIV is also summarized.

For information regarding medication assistance
http://www.truvada.com/truvada-patient-assistance
Several programs are available to learn more about and assist with payment of Truvada for HIV PrEP.

Truvada Medication Assistance Program Application for PrEP
This is the required form for Gilead to provide financial assistance to qualified applicants.

Clinical Providers' Supplement 
"Pre-exposure Prophylaxis for the Prevention of HIV Infection in the United States – 2014" is a clinical providers' supplement published by the U.S. Public Health Service, including templates for informational handouts.
NASTAD PrEP/PEP
The National Alliance for State and Territorial AIDS Directors (NASTAD) created a patient assistance fact sheet as a quick reference for PrEP and PEP medication assistance.
CDC PrEP
The Centers for Disease Control and Prevention (CDC) has made available a summary of research, including PrEP Q&As, a PrEP support hotline for clinicians, and a fact sheet.
AHRQ PrEP Guideline Summary
The Agency for Healthcare Research and Quality (AHRQ) has provided a comprehensive clinical practice guideline summary for use of PrEP in the U.S.
AIDSinfo – PrEP
A Clinical Guidelines Portal is available for a variety of HIV treatment resources, including PrEP for HIV prevention.
AETC- PrEP
http://www.aids-ed.org/aidsetc?page=home-search&post=1&SearchEntry=PrEP
AIDSinfo- PrEP
http://aidsinfo.nih.gov/Guidelines
PEP (Post Exposure Prophylaxis)

Post Exposure Prophylaxis (PEP) involves taking antiretroviral medications as soon as possible after a potential exposure to HIV to reduce the likelihood of HIV infection. There are two types of PEP: 1) occupational PEP, or an exposure that happens in the workplace (such as a needle stick in a healthcare setting), and 2) non-occupational PEP (nPEP), or when someone is potentially exposed to HIV through sexual intercourse or injection drug use.

To be effective, PEP must begin with 72 hours of exposure and consists of 2-3 antiretroviral medications that must be taken for 28 days. A physician must determine what treatment is appropriate based on the nature of the exposure. Starting PEP after a potential exposure does not guarantee that someone exposed to HIV will not become infected.
PEP Resources:
(All links open in a new window)
July 2013 Updated Guidelines for HIV Prophylaxis Following Non-Occupational Exposure (nPEP)
Prophylaxis-Following-Non-Occupational-Exposure.pdf
A helpful resource from the New York Department of Health AIDS Institute is available to provide recommendations and guidelines for prescribing post-exposure prophylaxis (PEP) following non-occupational exposure to HIV.
AETC Prevention & Testing Guidelines (PEP, PrEP, Prevention with Positives)
The AIDS Education & Training Center (AETC) National Resource Center has available active resources of guidance for the care of HIV-exposed individuals.
CDC- Antiretroviral Treatment for Prevention of HIV Transmission
This Morbidity and Mortality Weekly Report (MMWR) released by the CDC outlines non-occupational and occupational post-exposure prophylaxis (nPEP and PEP) in the U.S.
Non-Occupational PEP Guidelines
http://aidsinfo.nih.gov/contentfiles/NonOccupationalExposureGL.pdf

OSHA Fact Sheet- Bloodborne Pathogen Exposure Incidents
The Occupational Safety and Health Administration provides information for employers and employees regarding reporting incidents of possible exposure to hepatitis B, hepatitis C, HIV, or other bloodborne pathogens, as well as preventing the spread.

For information regarding medication assistance
http://www.truvada.com/truvada-patient-assistance