skip to content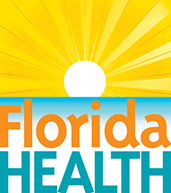 It's a New Day in Public Health.
The Florida Department of Health works to protect, promote & improve the health of all people in Florida through integrated state, county, & community efforts.
skip to content
ADAP Formulary
HIV/AIDS
 

Mailing Address

HIV/AIDS Section 

4052 Bald Cypress Way 

Tallahassee, FL 32399 
A - D
E - H
I - L
M - P
Q - T
U - W
X - Z
ABLIFY (aripiprazole)
ACE AEROSOL CLOUD ENHANCER (inhaler spacer) (one time only)
ADACEL® (tetanus diphtheria-acellular pertussis) (Tdap)
ADALAT CC® (nifedipine)
ADVIL® (ibuprofen)
ALBUTEROL (albuterol)
ALDARA (imiquimod)
AMARYL® (glimepiride)
ANDRODERM® (testosterone patch)
ANDROGEL® (testosterone gel)
ANTIVERT® (meclizine)
APTIVUS® (tipranavir or TPV)
ATROVERT® (ipratropium)
ATRIPLA® (efavirenz/ emtricitabine / tenofovir disoproxil fumarate or TDF+FTC+EFV)
BACTRIM® (sulfamethoxazole/trimethoprim)
BACTRIM™DS (sulfamethoxazole and trimethoprim / TMP/SMZ DS) (Double Strength)
BARACLUDE (entecavir)
BAYER® (aspirin)
BENADRYL® (diphenhydramine)
BENZOYL PEROXIDE TOPICAL (benzoyl peroxide topical)
BETAMETHASONE TOPICAL OR DIPROLENE® (betamethasone valerate or dipropionate)
BIAXIN® (clarithromycin)
BOOSTRIX® (tetanus diphtheria-acellular pertussis) (Tdap)
CALAN SR® (verapamil)
CALAN® (verapamil)
CALCIUM CARBONATE (calcium carbonate)
CALCIUM with VITAMIN D (calcium with vitamin D)
CARDIZEM CD® (diltiazem)
CELEXA® (citalopram)
CHANTIX (varenicline)
CLARITIN® (loratadine)
COMBIVENT RESPIMAT® (albuterol/ipratropium)
COMBIVIR (lamivudine and zidovudine or ZDV+3TC)
COMPAZINE (prochlorperazine)
COMPLERA® (emtricitabine, rilpivirine and tenofovir disoproxil fumarate or RPV+TDF+FTC)
CONSTULOSE® (Lactulose)
COUMADIN® (warfarin)
COZAAR® (Losartan)
CRESTOR (rosuvastatin)
CRIXIVAN® (indinavir sulfate, IDV)
CYANOCOBALAMIN (cyanocobalamin)
CYANOCOBALMIN (cyanocobalamin, vitamin B 12) (injection only)
CYMBALTA (duloxetine)
DAPSONE (Diamino-diphenyl Sulfone / dds)
DARAPRIM® (pyrimethamine)
DEPAKENE® (valproic acid)
DEPAKOTE (divalproex sodium)
DEPO-PROVERA® (medroxyprogesterone injection)
DESCOVY® (tenofoviralafenamide/ emtricitabine)
DESYREL® (trazodone)
DIABETA (glyburide)
DIFLUCAN® (fluconazole)
ECOTRIN® (aspirin)
EDURANT™ (rilpivirine or RPV)
EFFEXOR XR® (venlafaxine)
EFFEXOR® (venlafaxine)
ELAVIL (amitriptyline)
EMTRIVA® (emtricitabine or FTC)
ENGERIX-B (hepatitis b)
ENULOSE® (lactulose)
EPIVIR (lamivudine or 3TC)
EPOGEN (erythropoietin)
EPZICOM® (abacavir sulfate and lamivudine or ABC+3TC)
EVOTAZ® (atazanavir sulfate/cobicistat or ATV+COBI)
FEROSUL® (ferrous sulfate)
FLAGYL® (metronidazole)
FLUMADINE (rimantadine)
FLUZONE®
FOLIC ACID (folic acid)
FOSAMAX® (alendronate)
FUZEON® (enfuvirtide or T-20, ENF)
GARDASIL®9 (human papilloma virus vaccine, recombinant)
GENERLAC® (lactulose)
GENVOYA® (elvitegravir, cobicistat, emtricitabine, tenofovir alafenamide or EVG+COBI+FTC+TAF)
GEODON (ziprasidone)
GLUCOPHAGE (metformin)
GLUCOPHAGE XR® (metformin ER)
GLUCOTROL (glipizide)
GLUCOTROL XL® (glipizide ER)
GLUCOVANCE (metformin/glyburide)
HARVONI® (ledipasvir/sofosbuvir)
HAVRIX (hepatitis a)
HAVRIX (hepatitis a)
HUMALOG® (insulin lispro injection)
HUMULIN 70/30® (insulin NPH and insulin regular)
HUMULIN N® (insulin isophane)
HUMULIN R® (insulin regular)
INFLUENZA VACCINE (various brands) INFLUENZA VACCINE (including high dose)
INTELENCE® (etravirine or ETR)
INVIRASE® (saquinavir mesylate or SQV)
ISENTRESS® (raltegravir or RTG)
ISENTRESS HD® (raltegravir or RTG)
ISONIAZID (isoniazid)
JANUVIA® (sitagliptin)
JULUCA® (dolutegravir sodium / rilpivirine hydrochloride or DTG/RPV)
KALETRA® (lopinavir / ritonavir or LPV+RTV)
KEPPRA (levetiracetam)
KLOR-CON® (potassium chloride)
LAMICTAL (lamotrigine
LANOXIN® (digoxin)
LANTUS® (insulin glargine injection)
LASIX® (furosemide)
LEUCOVORIN® (calcium folinate)
LEVAQUIN® (levofloxacin)
LEVEMIR® (Insulin Detemir injection)
LEVOFLOXACIN (levaquin)
LEVOTHROID® (levothyroxine)
LEVOXYL® (levothyroxine)
LEXAPRO (escitalopram)
LEXIVA® (fosamprenavir or FPV)
LIPITOR (atorvastatin)
LITHOBID® (lithium carbonate)
LOMOTIL (diphenoxylate) *Controlled substances will be shipped directly to clients through home delivery for counties served by Central Pharmacy. Counties with pharmacies may provide these medications directly to eligible clients served in that county.
LOPID (gemfibrozil)
LOPRESSOR® (metoprolol tartrate)
LOTENSIN® (benazepril)
LOVAZA® (omega 3)
LYRICA® (pregabalin) *Controlled substances will be shipped directly to clients through home delivery for counties served by Central Pharmacy.
MAVYRET® (glecaprevir/pibrentasvir)
MAVYRET® (glecaprevir/pibrentasvir)
MARINOL (dronabinol) *Controlled substances will be shipped directly to clients through home delivery for counties served by Central Pharmacy. Counties with pharmacies may provide these medications directly to eligible clients served in that county.
MEGACE (megestrol)
MENACTRA® (meningococcal conjugate)
MENVEO® (Meningococcal Oligosaccharide Diphtheria CRM197 Conjugate)
MEPRON® (atovaquone)
MICROZIDE® (hydrochlorothiazide)MYAMBUTOL® (ethambutol hydrochloride)
MOTRIN® (Ibuprofen)
MULTIVITAMIN (OTC) (multivitamin)
MULTIVITAMIN PRENATAL (multivitamin prenatal)
MULTIVITAMIN B COMPLEX (multivitamins B complex)
MYAMBUTOL® (ethambutol)
MYCELEX® Troche (clotrimazole)
MYCOBUTIN® (rifabutin)
MYTESI (crofelemer)
NAPROSYN® (naproxen)
NASAREL® (flunisolide nasal)
NASCOBAL SPRAY (cyanocobalamin intranasal)
NEUPOGEN (filgrastim)
NEURONTIN (gabapentin)
NIASPAN® (niacin)
NITROGLYCERIN CAPSULES (nitroglycerin capsules)
NITROSTAT® (nitroglycerin sublingual)
NIZORAL® (ketoconazole)
NORVASC® (amlodipine)
NORVIR® (ritonavir or RTV)
NOVOLIN 70/30® (insulin NPH and Insulin regular)
NOVOLIN N® (insulin isophane)
NOVOLIN R® (insulin regular)
NOVOLOG® (insulin aspart injection)
NOVOTHYROX® (levothyroxine)
ODEFSEY® (emtricitabine/ rilpivirine/ tenofoviralafenamide)
OXANDRIN (oxandrolone)
PAMELOR (nortriptyline)
PAXIL® (paroxetine)
PEPCID® (famotidine)
PHENERGAN® (promethazine hydrochloride)
PHENERGAN® SUPPOSITORY (promethazine suppository)
PNEUMOVAX 23® (pneumococcal 23-polyvalent vaccine)
PNEUMOVAX (pneumococcal)
POTASSIUM CHLORIDE® (Potassium chloride)
PRAVACHOL (pravastatin)
PREVNAR 13® (pneumococcal 13-valent conjugate)
PREZCOBIX® (darunavir / cobicistat or DRV+COBI)
PREZISTA® (darunavir or DRV)
PRILOSEC (omeprazole)
PRIMAQUINE (pPrimaquine)
PRINIVIL® (Lisinopril)
PROAIR® (Albuterol HFA)
PROCARDIA XL® (9Nifedipine)
PROCRIT (epoetin alfa)
PROTONIX (pantoprazole)
PROVENTIL® (Albuterol HFA)
PROZAC (fluoxatine)
PYRAZINAMIDE® (pyrazinamide)
PYRIDOXINE® (pyridoxine) (vitamin B6)
QNASL® (beclomethasone) (nasal spray)
QVAR® (beclomethasone) (oral inhaler)
REGLAN® 9metoclopramide)
RELENZA (zanamivir)
REMERON (mirtazapine)
RETROVIR® (zidovudine or AZT or ZDV)
REYATAZ® (atazanavir sulfate or ATV)
RIBA-PAK 600® (Ribavirin)
RIBA-PAK 800 (ribavirin or USP)
RIBASPHERE (ribavirin)
RIFADIN® (rifampin)
RIMACTANE® (rifampin)
RISPERDAL (risperidone)
SELZENTRY® (maraviroc or MVC)
SEPTRA® (sulfamethoxazole/trimethoprim (SMX/TMP)
SEPTRA DS® (sulfamethoxazole/trimethoprim (SMX/TMP)
SEROQUEL® (quetiapine)
SHINGRIX® (zoster vaccine recombinant)
SILENOR® (doxepin)
SPORANOX® (itraconazole)
STRIBILD™ (elvitegravir, cobicistat, emtricitabine, tenofovir disoproxil fumarate or EVG+COBI+FTC+TDF)
SULFADIAZINE
SUSTIVA® (efavirenz or EFV)
SYMBICORT® (budesonide/formoterol inhaler)
SYNTHROID® (levothyroxine)
TAMIFLU (oseltamivir)
TENIVAC® (tetanus diphtheria) (Td)
TENORMIN® (atenolol)
TERAZOL® (terconazole)
TESTOSTERONE (gel, patch) *Controlled substances will be shipped directly to clients through home delivery for counties served by Central Pharmacy. Counties with pharmacies may provide these medications directly to eligible clients served in that county.
TIVICAY® (dolutegravir or DTG)
TOPROL XL® (metoprolol succinate)
TRICOR (fenofibrate)
TRIUMEQ® (dolutegravir , abacavir, lamivudine or DTG+ABC+3TC)
TRIZIVIR® (abacavir/ lamivudine / zidovudine or ABC+3TC+ZDV)
TRUVADA® (emtricitabine / tenofovir disoproxil fumarate or TDF+FTC)
TWINRIX (hepatitis A/B)
TYBOST® (cobicistat or COBI)
TYLENOL® (acetaminophen)
UNITHROID® (levothyroxine)
VALCYTE® (valganciclovir hydrochloride)
VALTREX® (valacyclovir hydrochloride)
VASCEPA® (omega 3)
VASOTEC® (enalapril)
VIDEX® (didanosine or ddl)
VIRACEPT® (nelfinavir mesylate or NFV)
VIRAMUNE® (nevirapine or NVP)
VIRAMUNE XR® (nevirapine XR) (NVP)
VIREAD® (tenofovir disoproxil fumarate or TDF)
VITAMIN B12 tablets
VITAMIN D2 (ergocalciferol)
VITAMIN D3 (cholecalciferol)
WELLBUTRIN (bupropion)
WELLBURTIN® SR (bupropion SR)
ZANTAC® (ranitidine)
ZEPATIER (elbasvir and grazoprevir)
ZERIT® (stavudine, d4T)
ZESTRIL® (lisinopril)
ZIAGEN® (abacavir or ABC)
ZITHROMAX® (azithromycin)
ZOFRAN® (ondansetron)
ZOFRAN ODT® (ondansetron)
ZOLOFT® (sertraline)
ZOSTRIX® (capsaicin topical)
ZOVIRAX® (acyclovir)
ZUPLENZ® (ondansetron)
ZYPREXA® (olanzapine)
ZYRTEC® (cetirizine)