skip to content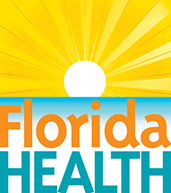 It's a New Day in Public Health.
The Florida Department of Health works to protect, promote & improve the health of all people in Florida through integrated state, county, & community efforts.
skip to content
CRC Program Overview
Contact the Florida Cancer Program
Mailing Address

Bureau of Chronic Disease Prevention - Cancer

4052 Bald Cypress Way Bin A18

Tallahassee, FL 32399
The Florida Colorectal Cancer Control Program, Screen for Life is funded by the Centers for Disease Control to support and increase population-based screening efforts and provide colorectal cancer screening services to low-income men and women aged 50-64 years who are uninsured.
Program Goals
Statewide promotion of colorectal screening among the general population for those whom colorectal cancer screening is recommended.
Provision of limited free colorectal screenings to targeted populations in three geographic areas of the state through the lead of the health departments in Manatee, Miami-Dade, and Alachua counties.
Promotion of Colorectal Cancer Screening Activities
Promoting colorectal cancer screening among the insured population through various media strategies.
Providing educational workshops to educate health care providers on recommended strategies for increasing colorectal cancer screening rates in practice, including patient reminders, provider reminders and provider assessment and feedback.
Exploring quality standards and system improvements to further enhance adherence to screening guidelines.
Facilitating the Colorectal Cancer Action Network.
Participating on the Florida Cancer Plan Council and the Comprehensive Cancer Control (CCC) Collaboratives.
Providing technical assistance by the state office personnel to the three lead county health department community navigators in Alachua, Manatee and Miami-Dade counties.
Conducting annual linkages of program screening data with the Florida Cancer Data System, Florida's statewide cancer registry.
Screenings
The Florida Screen for Life Program is funded to provide limited free colorectal cancer screening services (colonoscopies and fecal immunochemical tests) to low-income men and women aged 50-64 years who are underinsured or uninsured for screening. The program is designed to meet the screening needs of individuals who are at average risk for colorectal cancer and who meet other eligibility requirements.
Eligibility
You may be eligible for free colorectal cancer screening if you meet these requirements:
Age 50 to 64
Underinsured or uninsured for colorectal cancer screening
Household income below 200% of Federal Poverty Guidelines
Have not had colorectal cancer
Do not have symptoms of colorectal cancer
Do not have rectal bleeding
Do not have inflammatory bowel disease
No immediate family members ever had colorectal cancer
Florida Screen For Life Program Community Navigators
The program has community navigators at four sites in Florida. Call the site nearest you to find out whether you are eligible for free or low-cost colorectal cancer screening through the program or to obtain information regarding other screening resources available in the area.
Greater Miami: 305-470-5752: Fecal Immunochemical Tests (annual take home stool test) provided to those who qualify.
Greater Tampa: 941-861-2981: Colonoscopies provided to those who qualify.
Greater Gainesville: 352-334-7945: Colonoscopies provided to those who qualify.
Greater Tallahassee: 850-245-4330: No screenings provided by the program in this region.
What if I am not eligible?
If you are not eligible for the Florida Screen for Life program, please call your county health department, or find the nearest Federally Qualified Health Center, to learn more about screening options in your community.