skip to content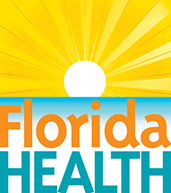 It's a New Day in Public Health.
The Florida Department of Health works to protect, promote & improve the health of all people in Florida through integrated state, county, & community efforts.
skip to content
Florida Epidemic Intelligence Service
Contact the Florida Department of Health
 

Mailing Address

Florida Department of Health 

4052 Bald Cypress Way 

Tallahassee, FL 32399 
*Now accepting applications for the 2016-18 FL-EIS Fellow Class. Application deadline is May 9, 2016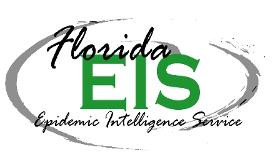 Mission: To prepare epidemiologists for public health leadership positions in Florida.
Head-quartered at the Florida Department of Health in Tallahassee, Florida, the Florida Epidemic Intelligence Service (FL-EIS) is a unique two-year, post-graduate program of service and on-the-job training for health professionals interested in the field of epidemiology. The program was founded in 2001 for health professionals who have a degree or experience in a field related to public health. Fellows are assigned to a county health department for two years and have opportunities to respond to various public health concerns throughout the state.
Goals and Opportunities
Application Information
Current EIS Fellows
EIS Alumni
Florida EIS Accomplishments
Goals
Provide experience in epidemiology and public health practice during placements with county health departments
Assist local health departments in emergency outbreak and other field epidemiologic investigation
Produce well trained public health epidemiologists for positions in Florida health departments
Opportunities
Each fellow is assigned to a preceptor who is a practising epidemiologist within a local health department. At the beginning of the year, the preceptor and fellow jointly develop a specific list of goals and objectives. Fellows will:
Perform descriptive and analytic epidemiology
Evaluate programs to determine their effectiveness
Investigate clusters of disease
Publish findings in peer-reviewed journals and present at professional meetings.
Respond to inquiries from the public, media, government officials, or other health professionals.
The application process is currently open. The application process can be viewed here: 2016 Fellowship Application Process. Please check back periodically for updates.
Who Should Apply?
Persons with a master's or doctoral degree in a health related field (e.g. MPH, PhD, DrPH, MD, DVM) having taken at least one course in epidemiology and one course in (bio)statistics during graduate/professional school. The primary selection criteria are strong academic performance and recommendations, a demonstrated interest in and the ability to practice epidemiology in Florida public health agencies, and geographic flexibility to accept placement in any location in Florida.
Charlie Clark
Hometown: South Bend, IN
Graduate Degree: University of Minnesota, Epidemilogy, MPH
Undergraduate Degree: Indiana University, Microbiology, BS
Assigned to: Florida Department of Health Hillsborough County
Mentors: Mike Wiese, MPH, CPH and Warren McDougle, MPH
"Participating in the Florida Epidemic Intelligence Service Fellowship Program will allow me to expand and build upon the skills I have developed during my undergraduate laboratory experience and graduate education in epidemiology and further my understanding of the relationships between state and local health departments. The Florida EIS Fellowship provides me with the opportunity to develop the wide range of skills needed to help identify and solve some of the problems facing public health today."
Eboni Crawford
Hometown: Virginia Beach, VA
Graduate Degree: Eastern Virginia Medical School, MPH (Epidemiology)
Undergraduate Degree: Longwood University, BS (Biology/Chemistry)
Assigned to: Florida Department of Health Sarasota County
Mentors: Michael Drennon, MSPH and Christine Griffith, BA, RN
"In addition to providing hands-on training with a practicing epidemiologist, the FL-EIS Program will allow me the opportunity to cultivate my skills in applied epidemiology while fostering professional relationships with other county and state public health experts. I plan to utilize this opportunity and the diversity of Florida to link academic preparation with hands-on experience in applied epidemiology. This opportunity will provide a unique platform to contribute to the area of public health through professional collaborations, research and leadership."
Projects/Activities: Outbreak & case investigations, evaluation of the Sarasota School Health Syndromic Surveillance System, Neonatal Abstinence Syndrome Project and developing reports.
Erika Cathey
Hometown: Springfield, Missouri
Graduate Degree: University of Western Florida, MPH
Undergraduate Degree: University of West Florida, BA (Anthropology)
Assigned to: Florida Department of Health Okaloosa County
Mentors: Karen Chapman, MD, MPH and Shaun May, MPH, CEPH
"I chose the FL-EIS program because it is a great opportunity bridge the gap between my textbook knowledge of epidemiology and applied field epidemiology. The EIS Fellowship will provide me with a unique insight into epidemiology at the county, regional, and state level, and will allow me the opportunity to investigate a variety of reportable illnesses and episodic outbreaks. Additionally, this Fellowship will allow me to enhance my skills in disaster preparedness, infection control practices, and research publication/presentation. I am grateful to have this unique chance to learn and grow as an epidemiologist while positively impacting my local community."
Projects/Activities: Comprehensive Review of Vibrio infections in a 10 County along the Gulf Coast of Florida: 2004-1013, Case investigations including Campylobacteriosis, Cryptosporoidosis, Giardiasis, Salmonellosis, Pertussis, Shigellosis, Legionellosis, Varicella, and Lead Poisoning.
Toni Hudson
Hometown: Coral Springs, Florida
Graduate Degree: Tulane University, MSPH
Undergraduate Degree: Georgetown University, BS (Human Science)
Assigned to: Florida Department of Health Orange County
Mentors: Sarah Matthews, MPH and Kevin Sherin, MD, MPH
"The FL-EIS program provides the opportunity to gain hands-on experience in applied epidemiology through mentoring and training from experts who are well versed in this field. Orange County will provide challenging and dynamic experiences in current and emerging health issues. These experiences will allow me to become a well-rounded public health practitioner with the epidemiological skills to serve others through surveillance, investigations, outreach and research. Ideally the training and experience I will gain will result in me being able to make recommendations for improvement to current policies that affect a community's well-being. Liaising with other counties, the state and federal entities will allow me to develop professional relationships and continue to enhance epidemiological capacity in Florida. I am looking forward to the next two years and I hope to have a positive, discernible, and effective impact as an EIS fellow."
Projects/Activities: Case & outbreak investigations and response, Vaccine Evaluation Project
Meri Phillips
Hometown: Macon, Georgia
Graduate Degree: Georgia Southern University, MPH (Environmental Health Sciences)
Undergraduate Degree: Georgia College & State University, BS (Psychology), Minor (Health Education)
Mentors: Eugenia Ngo-Seidel, MD, MPH and Kim Geib, DNP, ARNP
"The FL-EIS program is an innovative program that enables Fellows to gain hands-on experience in applied epidemiology by having the opportunity to interact with the community while having a symbiotic relationship with the state. By having this reciprocal exchange, I have had the opportunity to sharpen several skill sets acquired during my graduate course work and apply them to real life epidemiological investigations. Over the course of my next two years, I look forward to monitoring Nassau County's health status and mastering a multitude of invaluable qualities offered by my mentors that will enable me to be a competent public health professional. "
Diana Connor
Hometown: Madison, WI
Graduate Degree: University of Pittsburgh, MPH
Undergraduate Degree: Arizona State University, BS (Biology), BS (Psychology), Minor (Anthropology)
Assigned to: Florida Department of Health Palm Beach County
Mentor: Dr. Robert Parkes, MD, MPH
"One of the greatest challenges in career development is the opportunity to take academic knowledge and gain the skill to appropriately and effectively apply it to the real world. The Florida EIS fellowship program offers just that, and I am thrilled to be a part of it. Being a FL EIS fellow will integrate me in all of the imperative aspects of public health, from case findings and investigations, surveillance, outbreak investigations, to research in innovative public health solutions. I look most forward to gaining the skills of adaptation necessary for the practical application of public health in local communities."
Class of 2013: Alazandria Cruze, Michelle George, Ben Klekamp, Jennifer Roth and Vincy Samuel
Class of 2011: Amber Barnes, Michael Drennon, Jessica Fung, Pamela Mann, Holly Montejano, Tara Richardson, JoAnne Tellado and Lea Wansbrough
Class of 2009: Taj Azarian, Paco Castellon, Catherine Kroll, Sericea Smith and Raquel Stephenson
Class of 2008: Karen Alelis, Leah Eisenstein, Kimberly Fraser, Rebecca Lazensky, Anita Lewis, Kateesha McConnell and Erin O'Connell
Class of 2007: Aaron Kite Powell, Nicole Basta, Sharlene Traynor, Sharlene Emmanuel and Patricia Ragan
Class of 2006: Andre Ourso, Aimee Pragle, Dawn Ginzl, Maria Bonafonte, Kelly Grainger, Rodlescia Sneed and Maria Donnelly
Class of 2005: Robyn Kay, Matthew Laider, Janet Hamilton, Jose Lojo and Kendra Johnson
Class of 2004: David Atrubin, Jerne Shapiro, Edhelene Rico, Meghan Weems, Carmela Mancini and Michael Lo
2015
Healthiest Weight: A Life Course Approach, Summer 2014 Toni Hudson, MSPH
2014
Measles Outbreak in an Unvaccinated Family and a Possibly Associated International Traveler-Orange County, Florida, December 2012-January 2013. MMWR. September 12, 2014 / 63(36);781-784, Slade TA, Klekamp BG, et al.
Frequency and erroneous usage of temporary medical exemptions and knowledge of immunization guidelines among some Miami-Dade County Florida providers, June 14, 2014. Cruze, A, Zhang, G, Thomas, L, Alonso, J, Sandoval
Sherin K, Klekamp B, Beal J, Martin N. What Is New in HIV Infection? American Family Physician, 2014; 89(4)
2013
Florida Grand Rounds: March 2013 - Mystery Illness on the Savanna, Presenter: Ben KleKamp, MSP
Centers for Disease Control and Prevention. Notes from the Field:Strongyloides Infection Among Patients at a Long-Term Care Facility- Florida, 2010-2012, MMWR 2013;62:844
Florida Grand Rounds: July 2013 - Shigella flexneri Associated with MSM & HIV Presenter: Vincy Samuel, MPH
Florida Grand Rounds: September 2013 - Outbreak of Carbapenem-Resistant Klebsiella pneumona Infection in an Acute Care Hospita, Presenter: Jennifer Roth, MPH
2012
Council for State and territorial Epidemioloigst Annual Conference, June 2012: Delayed Mortality among cases of Eastern equine encephalitis and West Nile Virus illness in Florida, 1999-2011, Michelle George, MPH.
Gastrointestinal illness among correctional facility inmates, Lake City, Florida, May 2012 FEHA article, Ben Klekamp, MSPH.
Florida Grand Rounds: October 30, 2012 - Immunization Guideline Knowledge and Practice Amont Selected Health Care Providers in Miami-Dade County. Presenters: Alazandria Cruze, MPH, CPH and Lakisha Thomas, MPH.
Notes from the Field: Tuberculosis Cluster Associated with Homelessness-Duval County, Florida, 2004-2012
Epi Update Issue September 2012: Summary of Scabies Outbreak, Seminole County, August 2011 - July 2012, Michelle George, MPH.
2011
Alert system to detect possible school-based outbreaks of influenza-like illness
Epi Update Issue November 2011: Investigation of a Cluster of Illnesses Initially Attributed to a Chemical Exposure, Seminole County, August 2011, Michelle George, MPH
Raccoon Roundworms in Pet Kinkajous --- Three States, 1999 and 2010, MMWR, March 2011
Cysticercosis: An Emerging Parasitic Disease with Implications for Introduction into Non-Endemic Regions: Case Examples form Pasco County Health Department - May 2011 Epi-Update (page 7)
2010
Babesia in Florida: How Travel and Transfusion Facilitate Infection -Environmental Health Grand Rounds, March 2010
Carbon Monoxide Poisoning Case Investigations in Duval and Orange Counties - February 2010 Epi Update (page 13)
What Every Asian American Should Know About Chronic Hepatitis B - January 2010
Spotlight on Hepatitis Prevention Programs at the Orange County Health Department - February 2010
Hepatitis B Vaccine and Prevention of Chronic Hepatitis B - March 2010
Differences in ILI Chief Complaints among Patients Visiting the Emergency Department in Miami-Dade County from April-July 2008 to April-July 2009
Low Secondary Transmission of 2009 Pandemic Influenza A (H1N1) in Households Following an Outbreak at a Summer Camp: Relationship to Timing of Exposure
Brucella Exposure in Hospital Laboratory Workers - June 2010 Epi Update
Brucellosis in Florida, EPI Notes - February 2010
2009
Assessing Awareness of 2009 Novel Influenza A (H1N1) Among Business Owners, Seminole County - Sept 2009 Epi-Update (page 1)
2009 Epidemiology Annual Report: A Summary of Reportable Diseases in Seminole County
2008
2007 Seminole County Health Department Annual Epidemiology Morbidity Report
Assessment of Influenza Vaccination Rates among Long-term Care Facility Employees in Brevard County, Florida 2007
Brucellosis Associated with Feral Swine Hunting and Acquisition of a Laboratory Acquired Infection, Brevard County
Florida Injury Facts: Firearms
Importance of Bacterial Burden Among Methicillin Resistant Staphylococcus Aureus Carriers in a Long Term Care Facility
Infection control breakdown in a pain management facility: An outbreak of invasive S. aureus infections associated with misused single dose vials and other breaches in infection control (APHA, Oct 2008)
Malaria Among Recently Arrived Burundian Refugees: A Public Health Response
Miami Dade County Monthly Epi Report
Nasopharyngeal Tuberculosis: Characterization of Transmissibility in a College Classroom Setting (APHA, Oct 2008)
Public Health Preparedness Assessment of Polk County Veterinarians: A Pilot Study
Pseudo-outbreak of Mycobacterium Abscessus Caused by Laboratory Contamination
Rabies PEP: Understanding the Challenges Counties Fact
Evaluation of the Public Health Significance of Hydrogen Sulfide in Ambient Air near a Landfill in Bellview, Escambia County, FL
2007
Acanthamoeba Keratitis -- Multiple States, 2005-2007
BioDefend™ Syndromic Surveillance System Influenza Activity Detection (Poster Presentation, ISDS Conference 2007)
Ciguatera Outbreak in Southwest Florida
Could Syndromic Surveillance Data Be Used Effectively with Other Data Sources? A Transposable Local View (Oral Presentation, ISDS Conference 2007)
Early Detection of a North East Florida Red Tide, Karenia brevis, in Employees of a Nassau Beach Dredging Project (page 12)
Gastrointestinal Illness Outbreak at a Construction Site in Miami Beach, Miami-Dade County, June 2007 (page 4)
Norovirus Outbreak at a Homeless Shelter
Outbreak of Cutaneuous Larva Migrans at a Children's Camp - Miami, Florida 2006
Salmonellosis Trends in Miami-Dade County, 2000-2006
Summary of Osceola County's 2006 Free Influenza Shot Event Survey
Vancomycin-intermediate Staphylococcus (VISA) Acquired in Florida 
2006
Prevalence of Sexually Transmitted Diseases (STDs) in Pregnant Women: Miami-Dade County, 2004-2005
Analysis of Florida Toddler Pool Drowning Deaths
Community-Acquired MRSA Infection: An Update
Comparison of ICD-9 Coded Chief Complaints and Diagnoses for Identifying Gastrointestinal Syndrome Using ESSENCE
Contact Dermatitis in Daycare Facilities
Cryptosporidiosis Outbreak in a Nassau County Travel Group Returning from Ireland
Florida Influenza Surveillance 
Florida Red Tide Beach Exposure Study
Grand Rounds on 2004-2005 Florida Hurricane Mortality
Grand Rounds Presentation on Influenza Surveillance
Investigation of Chicken Pox at a County Jail
Melioidosis Case Investigation
"Mortality Associated with Hurricane Katrina - Florida and Alabama - August-October 2005"
Nursing Home Influenza Surveillance in Duval County
Rapid Community Health and Needs Assessments Following Hurricane Wilma: Broward and Hendry Counties
Salmonella Meningitis: Possible Association with Turtle
Salmonellosis in Collier County: A Geographic Analysis of Rates
Legionella Outbreak Investigation Associated with Hotel
Leptospirosis Outbreak Among Participants of Adventure Race
2005
Outbreaks of Escherichia coli O157:H7 Associated with Petting Zoos --- North Carolina, Florida, and Arizona, 2004 and 2005
MRSA in a Maternity and Delivery Ward at a Volusia County Hospital
Grand Rounds Presentation on Dengue Fever Investigation
Suspect Tularemia Case from Wild Rabbit in Pinellas County
Grand Round Presentation on Pertussis Outbreak During Hurricane Response
Outbreak of Escherichia coli O157:H7 in Three Florida Petting Zoos
Outbreak of Hepatitis B Among Patients Receiving Chelation Therapy in Miami-Dade County
Influenza-like Illness Outbreak at a Long-term Care Facility,Volusia County, Florida, February 2005: Guidelines for Prevention and Control
Outbreak of Norovirus Gastroenteritis
Protocol for Assessing Community Excellence in Environmental Health
Norovirus Outbreak at a Miami-Dade County University
Florida Influenza Surveillance
Grand Rounds Presentation on MRSA
Home Sheltering During Hurricane Ivan: Risk Factors for Exposure to Probable Case of Meningococcal Disease
Fatal Rat Bite Fever -- Florida and Washington 2003
2004
An Outbreak of Bacillus cereus Gastroenteritis in a Stockade Facility, West Palm Beach, Florida
Vibrio vulnificus infections in Florida
SARS and Avian Influenza Update
UV Exposure from Mercury Vapor Lamp
Carbon Monoxide Poisoning from Hurricane-Associated Use of Portable Generators --- Florida, 2004
Hemolytic Uremic Syndrome
Morbidity and mortality from accidental falls in Collier County, Florida, 1997-2001
Preliminary Medical Examiner Reports of Mortality Associated with Hurricane Charley --- Florida, 2004
Grand Rounds Presentation on Drug-Resistant Salmonella
Methicillin-Resistant Staphylococcus aureus (MRSA) in Escambia County Jail
Multifocal Autochthonous Transmission of Malaria - Florida, 2003, MMWR. 53(19);412-413.
Grand Rounds Presentation on Hepatitis A Analysis
Chickenpox Diagnosed at Duval County Shelter
A Spatial Analysis of the Leading Causes of Childhood Morbidity in Florida
Polk County Experiences Outbreaks of Illness Associated With Exposure to Lake Water
Inspiratory stridor in female students at a high school in Tampa, Florida
2003
Influenza Investigation at Sarasota Facility Finds Vaccination Rate an Issue
White Powder Investigation at Duval County Postal Facility Yields Training Opportunity
Outbreak of Scombroid/Histamine Poisoning From Consumption of Marlin Spoils Film Crew Visit
Grand Rounds Presentation on a Review of Adverse Events Related to Smallpox Vaccinations in Florida
An Investigation into a Salmonella Enterica serotype Typhimurium Outbreak in a BBQ Restaurant, Hillsborough County, June 18 - July 6, 2003
Locally Acquired Malaria "Probable" in Palm Beach County
Vibrio Outbreak Discovered in Duval County
Viral Meningitis Outbreak Investigated in Alachua County
Shigellosis Outbreak Hits South Florida Day Care Center
Investigation of Blood Transfusion-Associated West Nile Virus Infection
Summary of an investigation of a gastroenteritis outbreak at a volleyball tournament in Orange County
Chickenpox Outbreak in a Hillsborough County Elementary School
Hepatitis A Outbreak In An Elementary School
2002
Community Acquired Methicillin Resistant Staphylococcus aureus Associated With Skin Abscesses
Salmonella group C2 Outbreak in a Restaurant- Gainesville, Florida
Norwalk Virus Outbreak in a Hendry County Nursing Home, April 2002
Methicillin Resistant Staphylococcus aureus Outbreak Associated With Injections at a Podiatry Clinic
*Note: This page contains materials in the Portable Document Format (PDF). The free Acrobat Reader may be required to view these files.