skip to content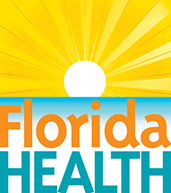 It's a New Day in Public Health.
The Florida Department of Health works to protect, promote & improve the health of all people in Florida through integrated state, county, & community efforts.
skip to content
Influenza
Contact the Florida Department of Health
 

Mailing Address

Florida Department of Health 

4052 Bald Cypress Way 

Tallahassee, FL 32399 
Influenza, or flu, is a respiratory infection caused by a variety of flu viruses. The "flu" is a common catch-all term used for a variety of illnesses, but it correctly applies only to the upper respiratory disease caused by the influenza virus.
Estimates are that between 15% and 40% of the population will develop illness from influenza every year. An average of about 36,000 people per year in the United States die from influenza, and 114,000 per year have to be admitted to the hospital as a result of influenza infection. Anyone can get the flu (even healthy people), and serious problems from influenza can happen at any age. People age 65 years and older, people of any age with chronic medical conditions, and very young children are more likely to get complications from influenza.
For the most current information about influenza in Florida, please see Florida's Weekly Surveillance Report, the Florida Flu Review.
Weeks 33-34: August 16 to August 29, 2015
National Influenza activity
In Iowa, the second case of human infection with influenza A (H1N1) variant virus ("H1N1v") in the United States in 2015 (week 34) occurred after direct exposure to swine. No evidence of human-to-human transmission of H1N1v or any influenza-like illness among the case's contacts was reported. Swine influenza viruses do not normally infect humans, although sporadic human infections with swine influenza viruses (e.g, H3N2v, H1N1v, H1N2v) have occurred in people with direct contact with swine. More information is available from the CDC. Information on Swine Influenza/Variant Influenza Viruses
Highly pathogenic avian influenza (HPAI) H5 viruses have been identified in U.S. backyard and commercial flocks of birds during the spring and summer of 2015. HPAI H5 has not been identified in Florida birds, but identifications are anticipated. No humans have been identified with HPAI infection in Florida or the rest of the nation. Visit the DOH's Novel Influenza Virus page to learn more about HPAI.
State influenza and influenza-like illness (ILI) activity:
Emergency department (ED) and urgent care center (UCC) ILI visits reported into ESSENCE-FL (Florida's syndromic surveillance system) have increased slightly in recent weeks, which is typical for this time of year.
One outbreak of influenza A (H3) was reported in week 34 in a Hillsborough County hospital.
In week 33, the preliminary estimated number of deaths due to pneumonia and influenza in Florida is similar to levels seen in previous years at this time.
In weeks 33 and 34, 14 of 30 (47%) specimens submitted to BPHL for influenza testing were PCR positive for seasonal strains of influenza: eight were positive for influenza A (H3), four were positive for influenza B Yamagata lineage, and two were positive for influenza A (H1N1).
New! Long-Term Care Facility Administrators Letter
New! Long-Term Care Faciltiy Administrators Guidance
New! 2014-15 Letter and Guidance to Physicians(December 5, 2014)
New! Guidance for Health Care Providers (December 5, 2014)
New! Sample Letter To Parents (December 5, 2014)
New! Letter to Schools (December 5, 2014)
Letter to Providers: Influenza Prevention (March 14, 2014)
Letter to Providers: Pregnant Women and Influenza Vaccination Recommendations (December 17, 2013)
Press Release: DOH Reminds Pregnant Woman that Flu Vaccination is Important (December 12, 2013)
Antiviral Usage: Influenza
Influenza Fact Sheet for Home
Influenza General Public Fact Sheet
Florida Influenza Weekly Surveillance (Flu Review)
Florida Influenza-like Illness Surveillance Network
Guidelines for the Flu Lab Report in Merlin
The Flu In the United States (CDC)
Press Release (December 28, 2010)
Respiratory Syncytial Virus (RSV) 
Severe Acute Respiratory Syndrome (SARS)
Information for Directors of Long-Term Care Facilities
Novel Influenza A H1N1 Outbreak: Florida Response Satellite Broadcast
Pandemic Influenza
*Note: This page contains materials in the Portable Document Format (PDF). The free Adobe Reader may be required to view these files. All documents on this page are PDFs under 1 MB unless otherwise noted, and open in a new window.