skip to content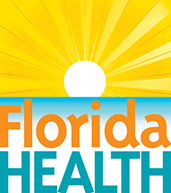 It's a New Day in Public Health.
The Florida Department of Health works to protect, promote & improve the health of all people in Florida through integrated state, county, & community efforts.
skip to content
Influenza
Contact the Florida Department of Health
Mailing Address

Florida Department of Health

4052 Bald Cypress Way

Tallahassee, FL 32399
All links open in a new window.
All linked files are pdf format and less than 1 MB.
For more information about Avian Influenza (H7N9), please click here: Avian Influenza (Bird Flu)
Influenza
Influenza, or flu, is a respiratory infection caused by a variety of flu viruses. The "flu" is a common catch-all term used for a variety of illnesses, but it correctly applies only to the upper respiratory disease caused by the influenza virus.
Estimates are that between 15% and 40% of the population will develop illness from influenza every year. An average of about 36,000 people per year in the United States die from influenza, and 114,000 per year have to be admitted to the hospital as a result of influenza infection. Anyone can get the flu (even healthy people), and serious problems from influenza can happen at any age. People age 65 years and older, people of any age with chronic medical conditions, and very young children are more likely to get complications from influenza.
For the most current information about influenza in Florida, please see Florida's weekly surveillance report, the Florida Flu Review.
Week 46, 2014 Florida Flu Review Surveillance Summary
 
Enterovirus D68 activity
Enterovirus D68 (EV-D68) is one of more than 100 non-polio enteroviruses. This virus was first identified in California in 1962. The U.S. is currently experiencing a nationwide outbreak of enterovirus D68 (EV-D68) associated with severe respiratory illness.
EV-D68 has been identified in Florida residents. For more information, please visit our Enterovirus D68 page.
National Influenza activity
Influenza activity continues to increase nationally.
  
The Centers for Disease Control and Prevention continue to recommend vaccination as long as influenza viruses are circulating. 


State Influenza and influenza-like illness (ILI) activity
Most Florida counties are reporting mild influenza activity. In week 46, 39 counties reported increasing influenza activity; 25 counties indicated activity is at a plateau.

Emergency department (ED) and urgent care center (UCC) influenza-like illness (ILI) visits have remained low but are increasing in all regions, which is typical for this time of year.

Pregnant women are among those at high risk for severe complications due to influenza infection. More information can be found in the here.

In Florida, the most common influenza subtype detected at the Bureau of Public Health Laboratories (BPHL) in recent weeks has been influenza A(H3): In week 46, 14 of 31 (45.2%) specimens submitted for influenza testing at BPHL were PCR positive for influenza. Ten were positive for influenza A (H3), four were positive for A unspecified. These are seasonal strains of influenza.
No outbreaks of influenza (epidemiologically-linked cases of influenza in a single setting) were reported to EpiCom in week 46.

No pediatric influenza-associated deaths were reported in week 46.

The preliminary estimated number of Florida deaths due to pneumonia or influenza in week 45 was below excess thresholds.


Because of increasing influenza activity in some regions of the state, Florida reported local influenza activity to CDC in week 46. This activity level represents the geographic spread of influenza in Florida.
New! Letter to Providers: Influenza Prevention (March 14, 2014)
Letter to Providers: Pregnant Women and Influenza Vaccination Recommendations (December 17, 2013)
Press Release: DOH Reminds Pregnant Woman that Flu Vaccination is Important (December 12, 2013)
Antiviral Usage: Influenza
Influenza Fact Sheet for Home
Influenza General Public Fact Sheet
Florida Influenza Weekly Surveillance (Flu Review)
Florida Influenza-like Illness Surveillance Network
Guidelines for the Flu Lab Report in Merlin
The Flu In the United States (CDC
Press Release (December 28, 2010)
Respiratory Syncytial Virus (RSV)
Severe Acute Respiratory Syndrome (SARS)
Information for Directors of Long-Term Care Facilities

Novel Influenza A H1N1 Outbreak: Florida Response Satellite Broadcast
Pandemic Influenza