skip to content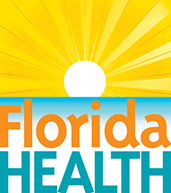 It's a New Day in Public Health.
The Florida Department of Health works to protect, promote & improve the health of all people in Florida through integrated state, county, & community efforts.
skip to content
Influenza
Contact the Florida Department of Health
 

Mailing Address

Florida Department of Health 

4052 Bald Cypress Way 

Tallahassee, FL 32399 
Influenza, or flu, is a respiratory infection caused by a variety of flu viruses. The "flu" is a common catch-all term used for a variety of illnesses, but it correctly applies only to the upper respiratory disease caused by the influenza virus.
Estimates are that between 15% and 40% of the population will develop illness from influenza every year. An average of about 36,000 people per year in the United States die from influenza, and 114,000 per year have to be admitted to the hospital as a result of influenza infection. Anyone can get the flu (even healthy people), and serious problems from influenza can happen at any age. People age 65 years and older, people of any age with chronic medical conditions, and very young children are more likely to get complications from influenza.
For the most current information about influenza in Florida, please see Florida's Weekly Surveillance Report, the Florida Flu Review. Below is a summary of the current flu review.
Summary - Week 17: April 24-30, 2016
State influenza and influenza-like illness (ILI) activity:
• Florida reported "sporadic" activity to the Centers for Disease Control and Prevention (CDC) in week 17.
• Influenza activity this season peaked between weeks 7-11. This peak in activity has occurred later than in the past six seasons.
• Emergency department (ED) and urgent care center (UCC) visits for ILI peaked in week 9 and continues to decline in nearly all regions in Florida. These levels are similar to those seen in previous seasons at this time.

• In recent weeks, the preliminary estimated number of deaths due to pneumonia and influenza remained elevated. Deaths due to pneumonia and influenza tend to occur later in the season as at-risk populations develop complications from influenza infection.
• Due to a late season peak, we anticipate that we will continue to see an increase in pneumonia and influenza-associated deaths in the next few weeks.
• In week 17, the majority of counties reported "mild" or no influenza activity.
• No influenza-associated pediatric deaths were reported in week 17.
• Seven influenza-associated pediatric deaths have been reported so far this season. While rare, Florida receives reports of influenza-associated pediatric deaths each season. Annual vaccination remains the best way to protect children against the flu.
• In week 17 two outbreaks of influenza were reported, one in a Hendry County correctional facility and one in an Orange County nursing home.
• Influenza A 2009 (H1N1) has been the most common influenza subtype identified by the Bureau of Public Health Laboratories (BPHL) this season. As Florida transitions into the summer months, it is not uncommon for the predominately circulating strain of influenza to change.
National influenza activity:
• Influenza activity continues to decrease. Data suggests that influenza activity peaked nationally around week 10, which also coincided with the peak in Florida.
• The CDC recommends that persons at high risk for developing complications from influenza infection (such as children and pregnant women) or very ill patients suspected of having influenza receive prompt treatment with antiviral drugs, even prior to laboratory confirmation.
• Influenza A 2009 (H1N1) is the predominately circulating strain.
• The vast majority of circulating flu viruses analyzed this season remain similar to the vaccine virus components for this season's flu vaccines.
• The CDC reported preliminary influenza vaccine effectiveness estimates for the 2015-16 seasonal influenza vaccine. The 2015-16 flu vaccine is a good match for the currently circulating strains of influenza.
• A recently published Australian study suggested that pregnant Australian women who received the influenza vaccine while pregnant were significantly less likely to experience stillbirth compared to unvaccinated pregnant Australian women. Additional research is needed to make strong conclusions on the subject. To learn more, please visit: cid.oxfordjournals.org/content/early/2016/03/10/cid.ciw082.abstract.
• Highly pathogenic avian influenza (HPAI) H5 viruses identifications in birds are expected during the spring and summer of 2016. Influenza (HPAI) H5 has not been identified in Florida birds yet, but identifications are anticipated. No human HPAI infections have been identified in Florida or the rest of the nation. To learn more, please visit: www.floridahealth.gov/novelflu.
*Note: This page contains materials in the Portable Document Format (PDF). The free Acrobat Reader may be required to view these files.