skip to content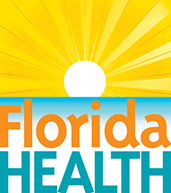 It's a New Day in Public Health.
The Florida Department of Health works to protect, promote & improve the health of all people in Florida through integrated state, county, & community efforts.
skip to content
Influenza
Contact the Florida Department of Health
Mailing Address

Florida Department of Health

4052 Bald Cypress Way

Tallahassee, FL 32399
All links open in a new window.
All linked files are pdf format and less than 1 MB.
For more information about Avian Influenza (H7N9), please click here: Avian Influenza (Bird Flu)
Influenza
Influenza, or flu, is a respiratory infection caused by a variety of flu viruses. The "flu" is a common catch-all term used for a variety of illnesses, but it correctly applies only to the upper respiratory disease caused by the influenza virus.
Estimates are that between 15% and 40% of the population will develop illness from influenza every year. An average of about 36,000 people per year in the United States die from influenza, and 114,000 per year have to be admitted to the hospital as a result of influenza infection. Anyone can get the flu (even healthy people), and serious problems from influenza can happen at any age. People age 65 years and older, people of any age with chronic medical conditions, and very young children are more likely to get complications from influenza.
For the most current information about influenza in Florida, please see Florida's weekly surveillance report, the Florida Flu Review.
Week 50 2014 Florida Flu Review Surveillance Summary
 
National Influenza activity
Influenza activity continues to increase nationally.
  
The Centers for Disease Control and Prevention (CDC) has identified an antigenically drifted influenza A (H3N2) strain circulating nationally and in Florida that is different from the strain of influenza A (H3N2) contained in the current 2014-15 influenza vaccine formulations. 


Vaccination still provides some protection against drifted viruses and it can also protect against other circulating strains . People who have note yet bee vaccinated should get vaccinated now. < /br>
The CDC recommends the use of neuraminidase inhibitor antiviral medications when indicated for treatment and prevention to influenza, as an adjunct to vaccination. More information can be found here.
State Influenza and influenza-like illness (ILI) activity
The 2014-15 flu season is off to an early start this year in Florida.
While it is not uncommon for influenza and ILI activity levels to increase during this time of year, current activity levels are above levels seen during previous years at this time. Influenza activity is highest in children but overall is widely spread throughout Florida.
Due to increased influenza activity in all regions of the state, Florida reported widespread influenza activity to CDC in week 50. This is the second week reporting widespread activity; this represents the geographic spread of influenza in Florida.
Most Florida counties report increasing influenza activity. In week 50, 36 counties reported increasing influenza activity; 28 counties indicated activity is at a plateau.

Emergency department (ED) and urgent care center (UCC) ILI visits are increasing in all regions.

The proportion of visits to EDs and UCCs with a chief complaint of ILI and the proportion of visits resulting in a discharge diagnosis of influenza for those 19 years and under are at or near what we typically see at the peak of flu season. Increased influenza activity in children typically comes ahead of increases in activity in adults and the elderly.
Recently there has been an increase in pregnant women presenting to EDs for care that is above expected levels for this time of year. Pregnant women are among those at high risk for severe complications due to influenza infection. More information can be found here.
In Florida, the most common influenza subtype detected at the Bureau of Public Health Laboratories (BPHL) in recent weeks has been influenza A (H3): In week 50, 34 of 60 (56.7%) specimens submitted for influenza testing at BPHL were PCR positive for seasonal strains of influenza: 27 were positive for influenza A (H3), four were positive for influenza A not yet subtyped, two were positive for influenza B Yamagata lineage, and one was positive for influenza B not yet subtyped. While it is too early to tell if this flu season will be worse than other years, seasons when influenza A (H3) predominantly circulates are often associated with higher morbidity and mortality, particularly in the elderly and very young.
Ten outbreaks of influenza (epidemiologically-linked cases of influenza in a single setting) were reported to EpiCom in week 50.

No pediatric influenza-associated deaths were reported in week 50. 

The preliminary estimated number of Florida deaths due to pneumonia or influenza in week 48 was below the excess thresholds.
New! Long-Term Care Facility Administrators Letter
New! Long-Term Care Faciltiy Administrators Guidance
New! 2014-15 Letter and Guidance to Physicians(December 5, 2014)
New! Guidance for Health Care Providers (December 5, 2014)
New! Sample Letter To Parents (December 5, 2014)
New! Letter to Schools (December 5, 2014)
Letter to Providers: Influenza Prevention (March 14, 2014)
Letter to Providers: Pregnant Women and Influenza Vaccination Recommendations (December 17, 2013)
Press Release: DOH Reminds Pregnant Woman that Flu Vaccination is Important (December 12, 2013)
Antiviral Usage: Influenza
Influenza Fact Sheet for Home
Influenza General Public Fact Sheet
Florida Influenza Weekly Surveillance (Flu Review)
Florida Influenza-like Illness Surveillance Network
Guidelines for the Flu Lab Report in Merlin
The Flu In the United States (CDC
Press Release (December 28, 2010)
Respiratory Syncytial Virus (RSV) 
Severe Acute Respiratory Syndrome (SARS)
Information for Directors of Long-Term Care Facilities
Novel Influenza A H1N1 Outbreak: Florida Response Satellite Broadcast
Pandemic Influenza