skip to content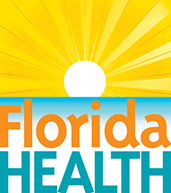 It's a New Day in Public Health.
The Florida Department of Health works to protect, promote & improve the health of all people in Florida through integrated state, county, & community efforts.
skip to content
Respiratory Syncytial Virus (RSV) in Florida
Contact: Florida Health
 

Mailing Address

Florida Health 

4052 Bald Cypress Way 

Tallahassee, FL 32399 
Respiratory syncytial virus (RSV) is a common respiratory virus that usually causes mild, cold-like symptoms. Young children and older adults, especially those with certain underlying health conditions, are at higher risk for severe illness from RSV. Prophylaxis is available for children who qualify. For more information, contact your health care provider.
Weeks 25-26 (June 16-29, 2019) RSV Activity Summary:
In weeks 25-26, RSV activity in children <5 years old decreased and remained within expected levels for this time.
No new possible RSV-associated pediatric deaths were identified in weeks 25-26. One possible RSV-associated pediatric death has been identified so far in 2019.
No new outbreaks of RSV were reported in weeks 25-26.
Florida's RSV regional season breakdown. Regions that are currently in RSV season are marked with pink stars.
Currently, Florida's southeast region is in RSV season.
Florida's RSV season is longer than the rest of the nation and has distinct regional patterns. The RSV seasons shown here are based on activity thresholds provided by the Centers for Disease Control and Prevention.
The determination of unique seasonal and geographic trends of RSV activity in Florida has important implications for prescribing patterns for initiating prophylaxis to children at high-risk for complications for RSV infection. The American Academy of Pediatrics recommends preapproval for prophylactic treatment be made based on state surveillance data.
In weeks 25-26, the percent of emergency department and urgent care center virus for RSV among children <5 years decreased. RSV activity in children <5 years remained within levels observed at this time in previous years.
Florida's Respiratory Syncytial Virus Surveillance
A statewide Respiratory Syncytial Virus (RSV) surveillance system was implemented in Florida in 1999 to support clinical decision-making for prophylaxis of premature infants. RSV infections usually occur during the late fall, winter, or early spring months (CDC). Data collected by the Florida RSV surveillance system from 1999 - present allow us to identify geographical regions where high infection rates also occur during the summer month.
Data are collected weekly from 12 sentinel hospitals throughout Florida. Each site reports the total number of RSV tests performed and the total number positive to the Bureau of Epidemiology via email or fax. Regional and statewide data are made available to public health professionals, health care providers and the public via a website.
RSV activity typically peaks in the months of November through January and is least active in summer. Although summer months typically have less RSV activity in Florida, participating facilities, especially in South Florida, consistently report greater than 10% of laboratory tests as positive in most summer months.
The determination of unique seasonal and geographical trends of RSV activity has important implications as it relates to prescribing patterns for initiating prophylaxis to children at high-risk for RSV infection. The data obtained through RSV surveillance have proven to be a useful guide to Florida's healthcare professionals in understanding the unique seasonal and geographical RSV trends in Florida. This unique trend has also been validated by the CDC.
We really appreciate all of the quality data that our sentinel hospitals provide. If you would like further information regarding becoming a sentinel hospital please contact the Bureau of Epidemiology at (850) 245-4401.
For more information about regional or county specific respiratory disease activity please contact your local county health department.
Current Florida RSV Surveillance Information:
Recent changes to the Centers for Disease Control and Prevention's National Respiratory and Enteric Virus Surveillance System (NREVSS) has led to a reduction in the number of hospitals participating in NREVSS. Those changes are reflected in the most recently published RSV tables and graphs. The Florida Department of Health is reaching out to hospital laboratories to strengthen Florida's RSV surveillance system.
For the most recent trend information please view the final figure (Figure 25) in the Florida Flu Review.
Florida RSV Program Information:
*Note: This page contains materials in the Portable Document Format (PDF). The free Acrobat Reader may be required to view these files.