Skip Global navigation and goto content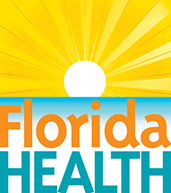 It's a New Day in Public Health.
The Florida Department of Health works to protect, promote & improve the health of all people in Florida through integrated state, county & community efforts.
Skip MegaMenu and goto content
Shigella in Florida
Florida Health
Disease Control
 

Florida Health

4052 Bald Cypress Way 

Tallahassee, FL 32399



Shigellosis is an infection of the intestines that causes diarrhea. It is usually a mild illness, and most people recover completely within a few days. This disease is fairly common with an average of 1,300 cases per year reported to the Florida Department of Health since 2005.
The disease is caused by a group of bacteria called Shigella. The infection is acquired by swallowing something contaminated with the feces of an infected person. This most commonly happens when an infected person does not wash his/her hands properly after a bowel movement, and then touches somebody else's hands or prepares food for others. Even persons without symptoms can carry the bacteria and pass it on to others.
After a person is infected, symptoms may develop within 1 to 3 days. A person with shigellosis may have:
Diarrhea (may be watery or bloody)
Fever
Nausea
Vomiting
No symptoms
The illness is usually self-resolving (meaning the body will fight off the infection without treatment), and lasts 4 to 7 days.
PREVENTION MEASURES FOR SHIGELLOSIS
RECOMMENDATIONS FOR COUNTY HEALTH DEPARTMENTS
RESOURCES FOR COUNTY HEALTH DEPARTMENTS
1. Hand washing should be performed after bathroom visits, diaper changes, play time, and handling of pets or soil and before food preparation and eating. Wash hands for at least 20 seconds and use soap and running water to lather and rinse the palms, backs of hands, between fingers, under fingernails, and around wrists.
2. Hand washing among children should be frequent and supervised by an adult in child care facilities and homes with children who have not been fully toilet trained.
3. Everyone who changes any child's diapers should be sure that diapers are disposed of properly in a closed-lid garbage can, and should wash his or her hands and the child's hands carefully with soap and warm water immediately after changing the diapers. This is particularly important when the child has diarrhea.
4. Clean and disinfect bathrooms, diaper changing areas, and soiled toys on a routine basis.
5. People with diarrhea should not prepare food or drinks for others.
6. Wash hands often and clean kitchen utensils, plates, cutting boards, and counter surfaces during and after food preparation.
7. Cook meat and eggs thoroughly.
8. Wash raw fruits and vegetables.
9. Refrigerate leftover food promptly.
10. Avoid cross-contamination in food preparation areas.
11. Drink only safe water supplies, or boil water.
12. When traveling, drink only treated or boiled water. Eat only cooked hot foods or fruits you peel yourself.
13. Child care facilities should keep the food preparation area separate from the diapering area, diaper-changers should not prepare foods, and water for formula or juices should not come from the bathroom or hand washing faucet.
14. Child care facilities should not provide water play areas.
15. Sick children should be excluded from child care facilities.
16. Sick child care staff should stay home until their illness has cleared.
Below are steps that your county health department (CHD) can take now to help prevent cases and facilitate early reporting of outbreaks from child care facilities (including summer camps). 
Contact your county's Environmental Health Unit and encourage them to look for evidence of gastrointestinal illness outbreaks when inspecting child care facilities.

Coordinate with your county's Environmental Health Unit to send a notice to child care facilities to inform them of the increased shigellosis activity and advise them on prevention measures and steps to be taken in the event of an outbreak, including early reporting of cases to the CHD (see sample letter to child care facilities).

Send a notice to healthcare providers in your county to inform them of the increased shigellosis activity and remind them of reporting requirements.  Remind healthcare providers that antibiotic resistance patterns change over time and geography.  Community-specific antibiograms are useful in determining treatment.

Review additional information on recommendations and Guidelines for Control of Outbreaks of Enteric Disease in Child Care Settings
*Note: This page contains materials in the Portable Document Format (PDF).  The free Adobe Reader may be required to view these files.