skip to content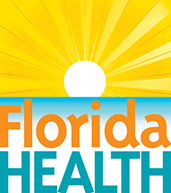 It's a New Day in Public Health.
The Florida Department of Health works to protect, promote & improve the health of all people in Florida through integrated state, county, & community efforts.
skip to content
Vaccine Preventable Diseases (VPD)
Contact the Florida Health
 

Mailing Address

Florida Health 

4052 Bald Cypress Way 

Tallahassee, FL 32399 
Measles, mumps, rubella, pertussis, diphtheria, tetanus, polio, varicella, pneumococcal disease, hepatitis A, hepatitis B, influenza, meningococcal and Haemophilus influenzae type b (Hib) are all preventable by vaccine.  These common childhood and adult diseases are highly contagious and are particularly dangerous to very young children who have relatively low resistance to infection and more prone to develop serious complications such as deafness, retardation, brain and spinal cord damage and, occasionally, death.
Florida has a very strong and successful immunization program.  Without assurance of high immunization levels, visitors and Floridians would not be able to enjoy the high quality of life the state offers.  Currently, the maintenance of high immunization levels contributes positively to the state's economy by lower disease incidence, lower healthcare costs and ensuring travelers may confidently visit Florida without contracting a vaccine-preventable disease.
The program ensures a cause and effect response by monitoring immunization levels in vulnerable populations throughout the state, thereby contributing to strategies to attain and sustain high immunization levels.  This has the effect of increasing herd immunity and lowering vaccine-preventable disease rates.
Download "Opportunities to Vaccinate" Flyers
Hepatitis A
Hepatitis A activity increased from last month

and has been above the previous 5-year average since April 2018.
232 cases were reported in February.
Incidence was highest among adults 30-39 years old. Cases were primarily among men and persons who identify as non-Hispanic white.
Non-injection and injection drug use were the most commonly reported risk factors.
Pertussis
Pertussis activity decreased from last month

and was below the previous 5-year average.
21 cases and no outbreaks were reported.
Incidence remained highest among infants <1 year old. Infants <2 months old are too young to receive vaccinations against pertussis, which is why vaccination of other age groups is so important to help prevent infection in this highly vulnerable group.
Varicella
Varicella activity decreased from last month

and was slightly below the previous 5-year average.
68 cases and no outbreaks were reported.
Incidence was highest among infants <1 year old.
66% of cases were not up to date on varicella vaccinations or had unknown vaccination status.
For all vaccine-preventable diseases, timely and complete vaccination is the best way to prevent infection. Although vaccinated individuals can still become infected with diseases like pertussis or varicella, in general, those who have received at least 1 dose of vaccine have less severe outcomes than those who have never been vaccinated for the disease.
Unvaccinated children are at increased risk of vaccine-preventable diseases like pertussis and varicella. Communities with a higher proportion of religious exemptions (REs) to vaccination are at increased risk of vaccine-preventable disease transmission.
The proportion of children age 4 to 18 years with new REs is increasing each month. Statewide, the estimated prevalence of REs among children age 4 to18 years old is 3% with individual counties ranging from 0.4% to 6.6%. In February 2018, the statewide prevalence was 2.9%, and the prevalence has gradually increased each month since.
To learn more about REs at the local level, please visit www.flhealth.gov/REmap.
All REs are required to be entered into Florida SHOTS (State Health Online Tracking System), Florida's statewide immunization registry. The map above includes REs registered in Florida SHOTS through January 31, 2019.
*Note: This page contains materials in the Portable Document Format (PDF). The free Acrobat Reader may be required to view these files.