skip to content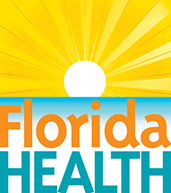 It's a New Day in Public Health.
The Florida Department of Health works to protect, promote & improve the health of all people in Florida through integrated state, county, & community efforts.
skip to content
Mumps
Contact the Florida Department of Health
 

Mailing Address

Florida Department of Health 

4052 Bald Cypress Way 

Tallahassee, FL 32399 
Mumps is an infectious disease caused by a virus. Mumps starts with a fever, headache, muscle aches, tiredness, loss of appetite, and swelling of the salivary glands. It is a common illness in children and young adults. Mumps can be prevented with vaccination.
Mumps is not very common in the US any longer. From year to year, mumps cases can range from roughly a couple hundred to a couple thousand. For example in 2010, there were 2,612 cases, and in 2012, there were 229. Before the US mumps vaccination program started in 1967, about 186,000 cases were reported each year. There has been more than 99% decrease in mumps cases in the US since the pre-vaccine era.
Symptoms
Transmission
Prevention
Symptoms
Fever
Headache
Muscle aches
Tiredness
Loss of appetite
Swollen and sensitive salivary glands under the ears or jaw on either one or both sides of the face called parotitis
Complications
Swelling of the tissue covering the brain and spinal cord (meningitis)
Swelling of the ovaries called Oophoritis
Swelling of the testicles called Orchitis
Swelling of the cheeks and jaw, due to the swelling of the salivary glands
Deafness
Swelling of the brain (encephalitis)
Swelling of the breasts (mastitis)
Transmission
When an infected person coughs, laughs, sneezes, or talks the droplets of saliva or mucus from the mouth, nose, or throat can spread the virus
Items and objects used or touched by an infected person can be contaminated with the virus
Things to do to help prevent the spread of mumps:
Washing hands well with soap
Do not share eating or drinking utensils
Items touched frequently must be cleaned with soap and water or disinfecting wipes
Mumps Vaccination
The measles, mumps, rubella (MMR) vaccine is the best way to prevent mumps. The vaccine is included in the combination measles-mumps-rubella (MMR) and measles-mumps-rubella-varicella (MMRV) vaccines. Two (2) doses of MMR vaccine are recommended to prevent the disease. The first dose should be given at 12 to 15 months of age and the second dose should be given at 4 to 6 years of age.
Possible Vaccine Side Effects
Irritations in the arm
Fever
Swollen glands
Slight red rash
Mumps Surveillance Summary
November 2017
State mumps activity:
One confirmed and three probable mumps cases were reported among three counties in November.
Mumps cases have remained elevated since April with a peak of 20 cases reported in August.
Since January 1, 2017, 17 confirmed and 37 probable cases of mumps were reported among 15 of Florida's 67 counties.
In Florida, the number of reported mumps cases has remained relatively low over the past five years but started to increase in 2015 with ten cases and in 2016 with 16 cases. The last time the number of reported cases reached 2017 levels was in the 1990s.
No outbreaks of mumps were reported in November. In October, a multi-county outbreak of mumps was reported that involved three cases in a close-contact sports profession.


In 2017, the majority of cases have been associated with outbreaks or household clusters.
While mumps outbreaks can occur in highly-vaccinated communities, high vaccination coverage limits the size, duration, and spread of outbreaks.

In November, all cases were adults age 19 and older. All cases in October were also in adults, largely driven by the previously mentioned outbreak.
Vaccination is the best way to prevent mumps infections. In November, all four cases had unknown vaccination history.
In November, three (75%) cases visited the emergency department and one (25%) was hospitalized. In general, those who have received at least one mumps vaccination even if they later develop disease have less severe outcomes than those who have never been vaccinated.
To learn more about other, please visit: http://www.floridahealth.gov/Mumps.
National mumps activity:
Mumps incidence decreased significantly since a vaccine became available in 1995 and has continued to decrease since 2006 when recommendations changed from one to two doses of Mumps vaccine.

From 2006 –2015 all age groups saw a significant decrease in incidence with the largest decline in children age 5-9 years and age 10-14 years.

Although not all states report Mumps cases to the CDC, based on available data the number of Mumps cases nationally has steadily decreased each year from 2012-2015.
*Note: This page contains materials in the Portable Document Format (PDF). The free Acrobat Reader may be required to view these files.