Skip Global navigation and goto content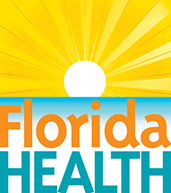 It's a New Day in Public Health.
The Florida Department of Health works to protect, promote & improve the health of all people in Florida through integrated state, county & community efforts.
Skip MegaMenu and goto content
Body Piercing Program
Contact the Body Piercing Program
Phase 2 of the Plan for Florida's Recovery will take effect June 5, 2020 for all Florida counties except Miami-Dade, Broward, and Palm Beach.
Effective June 5, 2020, the following restrictions and best practices are mandatory for personal care services, including but not limited to Tattooing, Body Piercing, and Tanning.
Frequently Asked Questions Related to Personal Care Services (Pursuant to Executive Order 20-139)
_____________________________________ 
*Note: This page contains materials in the Portable Document Format (PDF).  The free Adobe Reader  may be required to view these files.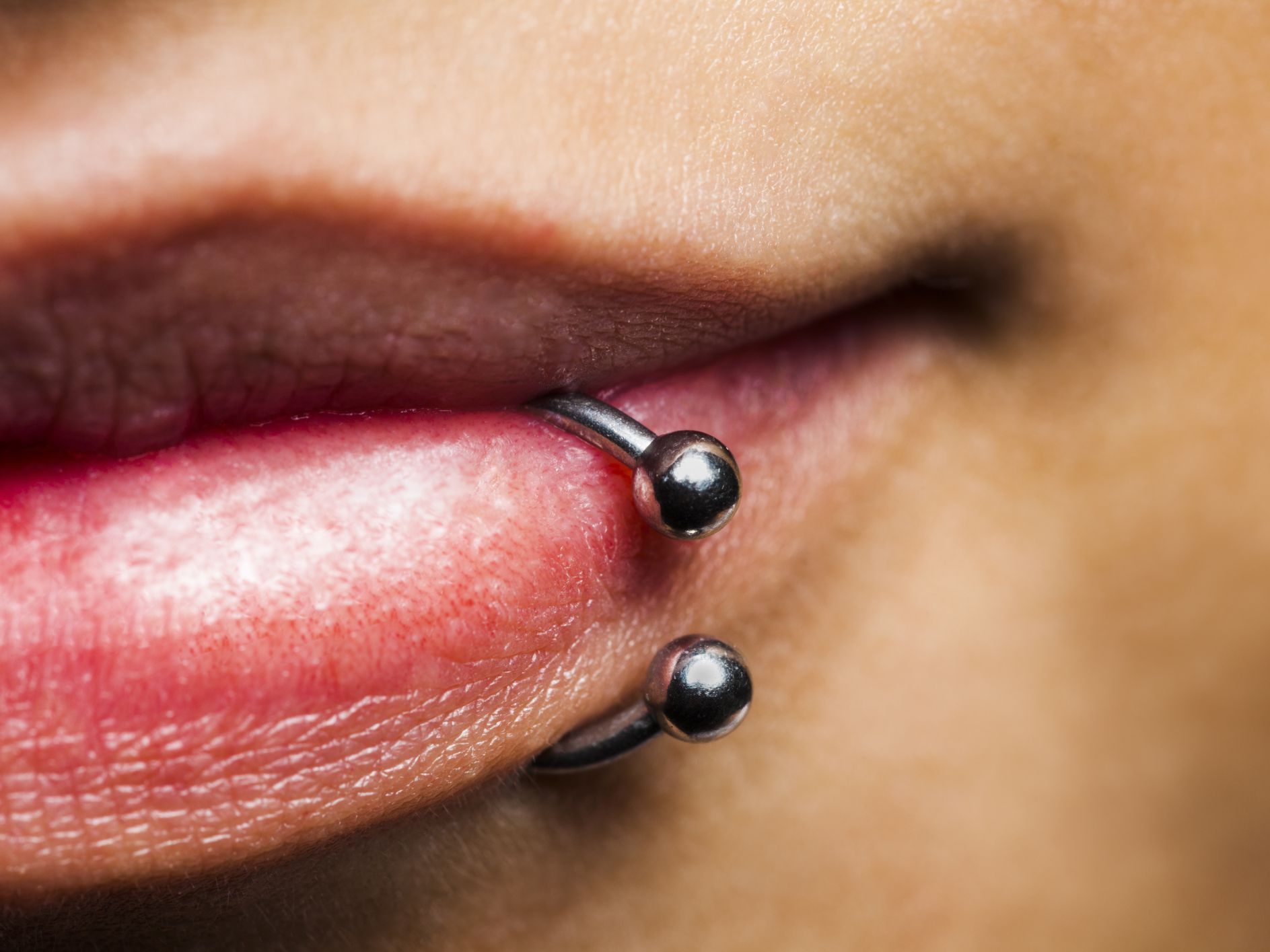 Body piercing, a form of body art, is the act of penetrating the skin to make, generally permanent in nature, a hole, mark, or scar. It does not include the use of a mechanized, pre-sterilized ear-piercing system that penetrates the outer perimeter or lobe of the ear or both.
In 1999, the Florida Legislature passed section 381.0075, Florida Statutes, providing guidance for operation of the body piercing industry. Chapter 64E-19, Florida Administrative Code,  contains the rules that were written to implement the statute.
Make an Informed Decision 
To assist in making an informed decision, the Department also has developed a Brochure containing 10 common questions related to body piercing. 
Training for Piercers and Operators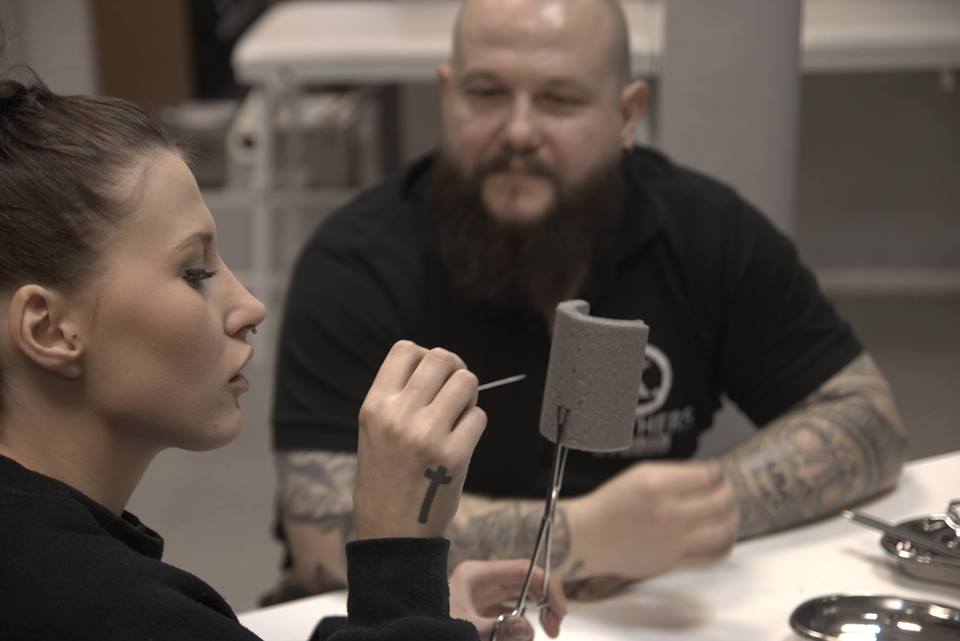 In Florida, operators and piercers, as defined in section 381.0075, Florida Statutes, and Chapter 64E-19.002, Florida Administrative Code, respectively, are required to complete an Initial Formal Training Course prior to licensure of a body piercing salon or practicing body piercing in Florida.  Annually thereafter, operators and piercers may complete an Initial Formal Training Course  or a  Refresher Course. Please note, an Initial Formal Training Course must be completed prior to completing a Refresher Course in accordance with section 64E-19.007, Florida Administrative Code.  Please click link below for the listing of trainings and providers:
**Upcoming Initial and Refresher Body Piercing Trainings & Training Providers**
The Initial Formal Training Course listed on this site teaches infection control procedures, including safety, sanitation, and sterilization requirements and standard precautions for preventing the transmission of infectious diseases, as well as the requirements of section 381.0075, Florida Statutes, and Chapter 64E-19, F.A.C.  The refresher training course may teach one or more of these subjects. Please note, these courses do not teach body piercing technique, nor does the Department of Health maintain a list of such courses or schools.
Becoming a Body Piercing Training Provider
Upon request, a body piercing training course curriculum is reviewed by the Department of Health, Bureau of Environmental Health, Facility Programs, to ensure compliance with the requirements of Chapter 64E-19, Florida Administrative Code, and section 381.0075, Florida Statutes, and that proper infection control procedures are taught to minimize the risk of injury and infection that can result from body piercing procedures. Training providers must have the required knowledge, experience, and credentials.  Persons interested in requesting review of their curriculum should contact the Body Piercing Program for additional information.
Piercing of a Minor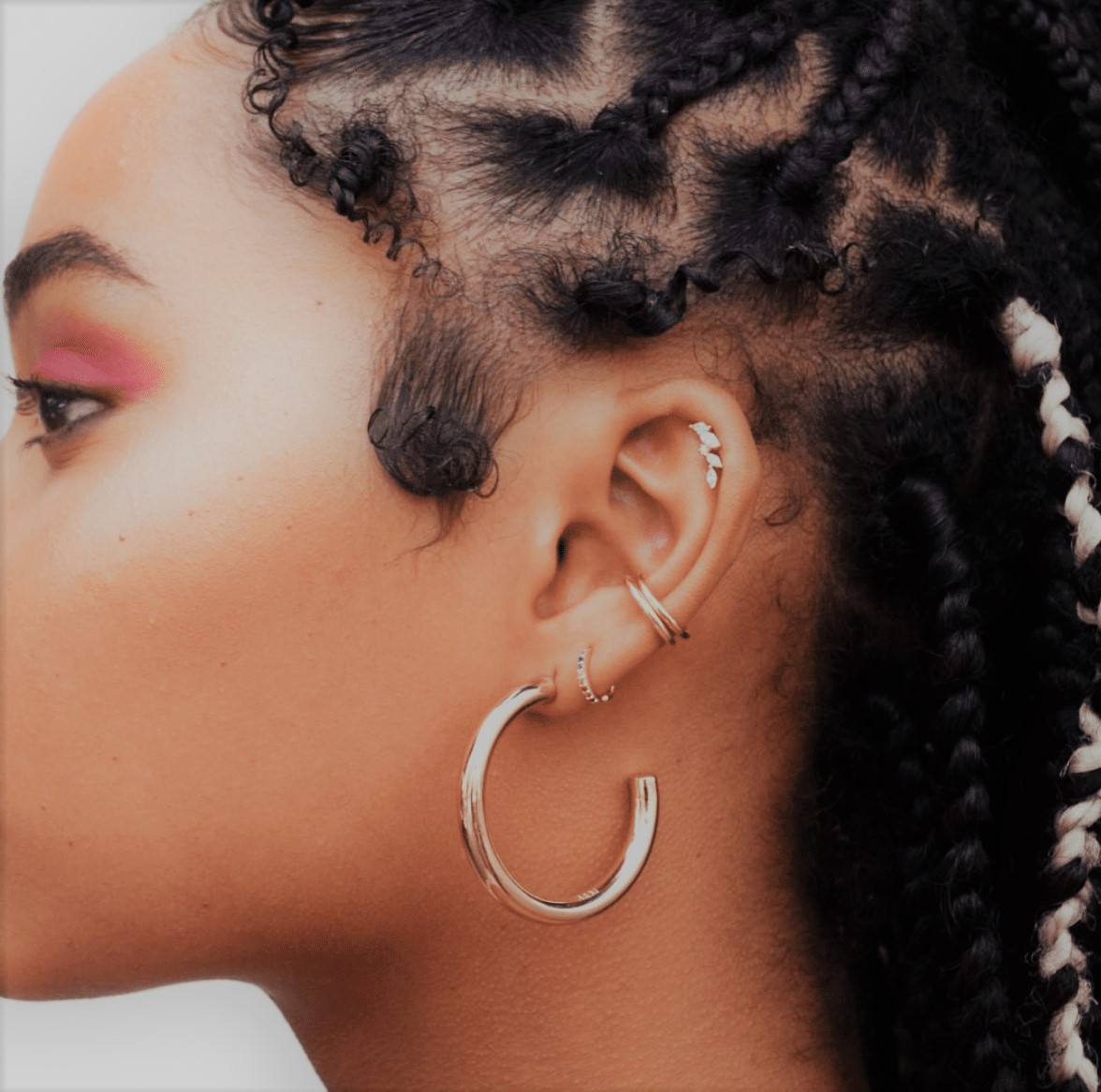 A person may not perform body piercing on a minor without the written  notarized consent  of the minor's parent or legal guardian, and an establishment may not perform body piercing on a minor under the age of 16  unless the minor is accompanied by a parent or legal guardian as specified in section 381.0075, Florida Statutes.
This act constitutes a misdemeanor of the second degree, punishable as provided in  section 775.082  or  section 775.083,  Florida Statutes.
Complaints concerning the piercing of a minor should be reported to the local law enforcement agency as well as the  local County Health Department  having jurisdiction of the body piercing program where the incident occurred.
The Department maintains  inspection data  for body piercing establishments.

Body Piercing Salons, Applications, and Forms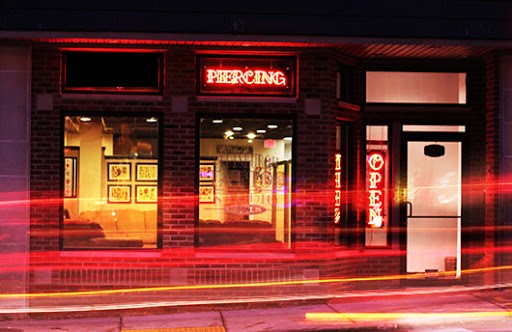 In accordance with section 381.0075, Florida Statutes, and Chapter 64E-19, Florida Administrative Code, body-piercing salons and temporary establishments need an operating license that is renewed annually.  To apply for a salon license, complete the Application for Body Piercing Salon License and submit it along with the license fee to the County Health Department where the salon is located.
NOTE: Before applying for any body-piercing salon license, please contact your local County Health Department for current information concerning the correct mailing address and any local fee.
Injuries, Complaints, & Suspected Infection
The statute and rules also state that operators of body-piercing salons and temporary establishments must report any injury or complaint of injury, suspected infections that required treatment by a licensed practitioner, or any notifiable diseases resulting from the body piercing procedures. A completed Injury-Report Form should be sent to the licensing county health department within 72 hours of the operator becoming aware of the complaint or condition.

Additionally, the following four forms are provided as a service to assist body piercing salons in following the record keeping guidance set forth in Chapter 64E-19, Florida Administrative Code. Use of these specific forms is voluntary and you may design and use your own forms if you prefer.

Autoclave Log (19 kb PDF)
Customer Record (20 kb PDF)
Piercer/Operator Record (16 kb PDF)
Notarized Consent Form (78 kb PDF)
Jewelry 
Subparagraph 381.0075(11)(a)5, Florida Statutes, states that body piercing salons must use only jewelry that is made of implant grade, high-quality stainless steel, solid gold of at least 14K weight, niobium, titanium, platinum, a dense, low-porosity plastic, or silver and that is free of nicks, scratches, or irregular surfaces for new piercings.

It has been found that new body piercings heal quicker with highly polished jewelry, which is fabricated from high-quality metals, such as implant grade stainless steel and titanium. ASTM International (ASTM) has developed standardized specifications for steel mills that manufacture the various grades of metals. Implant grade, high-quality stainless steel must be manufactured to meet ASTM F 138 and implant grade titanium must be manufactured to meet ASTM F136.