skip to content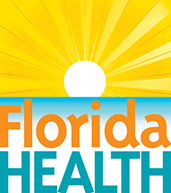 It's a New Day in Public Health.
The Florida Department of Health works to protect, promote & improve the health of all people in Florida through integrated state, county, & community efforts.
skip to content
Carbon Monoxide
Recommended precautions to help prevent carbon monoxide poisoning:
Never use a gas stove or oven to heat the home.
Never burn charcoal inside a house, garage, vehicle, or tent, including in a fireplace.
Avoid using unvented gas, propane, or kerosene heaters in enclosed spaces, especially sleeping areas.
Install and use fuel-burning appliances according to manufacturer instructions, the Florida Building Code, and the Florida Fire Prevention Code.
Inspect the exhaust system of each fuel burning appliance every year, including chimneys, flues, and vents. Check for blockage, holes, and disconnections.
Have fuel-burning appliances inspected and serviced annually by a licensed contractor.
Never leave an automobile running in a garage, even with the garage door open.
Do not leave the rear window or tailgate of a vehicle open while driving. CO from the exhaust can be pulled inside the car, van, or camper.
Never use a portable generator or a fuel-powered tool indoors or in other enclosed or partially enclosed areas.
Always place portable generators outdoors on a dry surface far away from doors, windows, vents, and air conditioning equipment that could allow CO to enter. Orient the generator so that it is placed with the exhaust port pointing away from the home.
Install battery operated CO alarms or plug-in CO alarms with battery backup inside a house according to manufacturer's installation instructions or NFPA (National Fire Protection Association) 720: Standard for the Installation of Carbon Monoxide (CO) Detection and Warning Equipment.
Install only CO alarms that meet the UL (Underwriter Laboratories) 2034 or the CSA (Canadian Standards Association) 6.19 standards.
Replace CO alarm batteries once a year and test alarms frequently.
Replace CO alarms every five years or as often as recommended by the alarm manufacturer.
For more information about suspected poisoning emergencies, call the Florida Poison Information Center at 1-800-222-1222.
To report a suspected case of CO poisoning contact your county health department epidemiology program or the Florida Department of Health Bureau of Epidemiology at 850-245-4401.
*Note: This page contains materials in the Portable Document Format (PDF).  The free Adobe Reader may be required to view these files.
 
Carbon Monoxide Brochures:
Carbon Monoxide In the News:
Florida Department of Health Cautions Against Carbon Monoxide Poisoning (PDF, 42kb)
CPSC Urges Caution with Heating as Winter Weather Arrives; Carbon Monoxide Deaths on the Rise
Internet Resources on Carbon Monoxide:
Email: Under Florida law, e-mail addresses are public records. If you do not want your e-mail address released in response to a public records request, do not send electronic mail to this entity. Instead, contact this office by phone or in writing (F.S. 668.6076).
For additional information or to provide feedback, contact the Florida Department of Health's Radon and Indoor Air Program at 1-800-543-8279 or phtoxicology@flhealth.gov.
Revised December 17, 2014