Skip Global navigation and goto content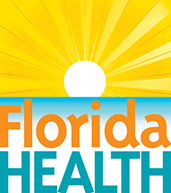 It's a New Day in Public Health.
The Florida Department of Health works to protect, promote & improve the health of all people in Florida through integrated state, county & community efforts.
Skip MegaMenu and goto content
Reports for Public Comments Release
Hazardous Waste Site Health Risk Assessment Program
 

Mailing Address

Mailing Address 

4052 Bald Cypress Way, Bin A-08 

Tallahassee, FL 32399-1710 
The Florida Department of Health (FDOH) Hazardous Waste Site Health Assessment program performs various tasks that align with guidelines set forth by the federal Agency for Toxic Substances and Disease Registry (ATSDR) and section 381.006, Florida Statutes, which directs the Florida Department of Health to have "a toxicology and hazard assessment function which shall conduct toxicological and human health risk assessments of exposure to toxic agents."
The primary goal of the program is to assess and respond to site-specific issues involving human exposure to hazardous substances in the environment. The program evaluates environmental data, often collected by other regulating agencies such as the U.S. Environmental Protection Agency, the Florida Fish and Wildlife Conservation Commission and the Florida Department of Environmental Protection (FDEP). FDEP is the lead agency for environmental management and stewardship, protecting our air, water and land. FDOH's role is to assess the public health impact from exposure to environmental contamination and ensure the citizens of Florida have the best information available to understand health risks and what can be done to reduce or eliminate risk.
PFAS exposure assessment at and near the Florida State Fire College in Ocala, Florida - PUBLIC COMMENT RELEASE – Comments requested by May 14, 2021

Per- and polyfluoroalkyl substances (PFAS) were detected in drinking water and soil at the Florida State Fire College (FSFC), in well drinking water on the Lhoist Mine property and in residential, potable wells located within a 1-mile radius of the FSFC.
Background

PFAS are a group of chemicals widely used to make products (including aqueous firefighting foams (AFFF)) that resist heat, oil, stains, grease and water. They do not break down easily and can accumulate in the environment and in people.

Limited scientific information suggests that PFAS exposure may increase risk of some adverse health effects including:

Increased cholesterol levels
Impaired hormonal and immune systems
Decreased vaccine response in children
Changes in liver enzymes (high uric acid)
Increased risk of high blood pressure or pre-eclampsia in pregnant women
Decreases in infant birth weights and preterm birth
Increased risk of kidney, testicular cancer or prostate cancer
These types of health effects could be caused by many different factors including lifestyle, environmental, social, and genetic. It is uncertain if PFAS exposure alone causes health problems or makes them worse. Additionally, the symptoms associated with exposure to PFAS are often non-specific and are difficult to diagnose. More research is needed to better understand health risks associated with PFAS exposure.

In August 2018, the FDEP and FDOH began investigating if PFAS-based AFFF used at the FSFC was accidently released into the environment. FDEP found that the FSFC on-site water supply well, used for drinking and other household purposes, had PFAS levels of possible health concern. FDEP immediately supplied bottled water and collected additional water and soil samples for PFAS testing. Based on findings at the FSFC, FDEP collected water samples from the supply wells providing water to Lhoist, Inc. and CCC Transportation, LLC, as well as residential, potable wells within a 1-mile radius of the FSFC for PFAS analysis. PFAS levels in some well water warranted further evaluation. In conjunction with the investigation, FDOH conducted three health consultation evaluations assessing if the exposure to PFAS in the environment could possibly impact the public's health. Findings are evaluated specific to the community of possible concern and compiled in three reports:

Report 1 – workers, students, visitors and potential trespassers at the Florida State Fire College

Report 2 – workers, visitors and potential trespassers at Lhoist, Inc. and CCC Transportation, LLC

Report 3 – residents (including children and adults) and visitors using private well water within 1-mile radius of the FSFC
Public Comment Deadline: May 14, 2021
We encourage you to submit comments about these reports:
Online
https://www.surveymonkey.com/r/FSFC1
Email
phtoxicology@flhealth.gov
Mail
Florida Department of Health
Division of Disease Control and Health Protection
Bureau of Environmental Health, Public Health Toxicology
c/o Dr. Gladys A. Liehr
4052 Bald Cypress Way, Bin #A-08
Tallahassee, Florida 32399